To E3 or not to E3
Embraer's commercial aircraft boss, John Slattery, put to bed on Monday the prospect of launching a turboprop E3 any time soon. The question of the E3 is as much about understanding the business case and technology as it is about who gets to green light the project. This is now a Boeing airplane and would be the first under the all-new rebranded commercial aircraft joint venture. Embraer's commercial unit today is still an independent entity, though work is progressing toward gaining final approvals and preparing for its integration into Boeing. The combined entity now has a rather bland new name, Boeing Brasil (with an s not a z) – Commercial.
Subscribe to TAC
The Embraer integration into Boeing, like the 777X, has been overshadowed by the grounding of the 737 Max. Deferral of the E3 launch is also underscored by executive attention elsewhere and a yet-to-be-answered questions on where to focus the JV's future resources; NMA engineering and manufacturing, a more-urgent need for a 737 replacement are all possibilities that would intersect with the joint venture's small aircraft priorities.
On its technical merits, the E3 concept is generally understood be a low-wing design with room for 70 to 90 seats across a two member family. Think (notionally) of a replacement for the Q400 at Horizon Air. As always, development is paced by propulsion. Leeham has a good summary. Pratt & Whitney Canada hasn't advanced any replacement for the PW100 family for some time and hybrid electric propulsion is only now just coming into a distant viability under technology demonstrations. Embraer hasn't designed a turboprop aircraft since the EMB-120, but its design teams have been continuously busy with projects for more than a generation.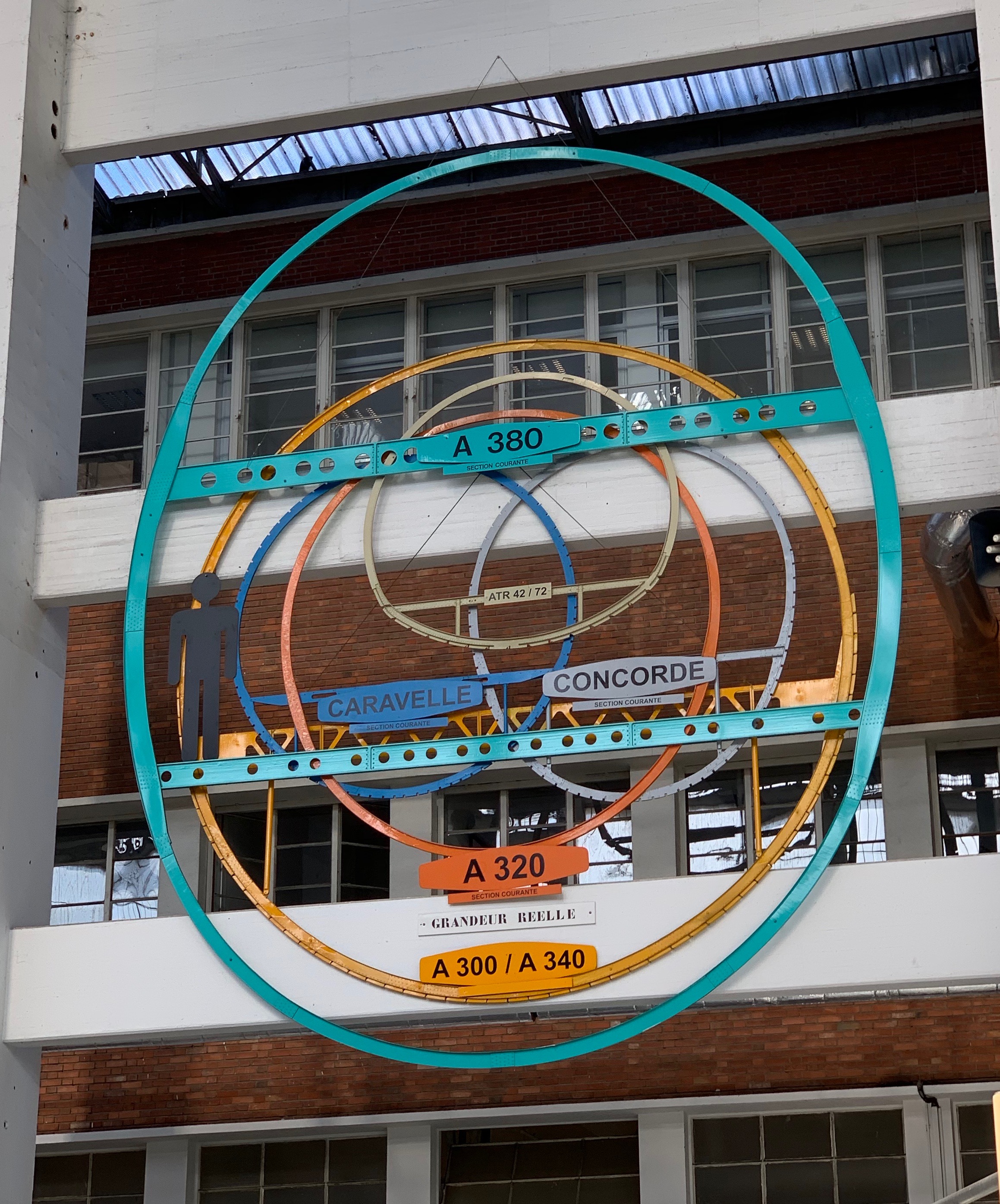 Airbus + Bombardier
On the sidelines of Airbus Innovation Days in Toulouse last week (Editor's aside: We'll have our analysis from last week very shortly) three questions were posed to Christian Scherer, Airbus's Chief Commercial Officer, about its A220 and the company's involvement with Bombardier.
First, is Airbus involved in the strategic discussions with Bombardier around the future of the CRJ? (and potentially acquiring more space in Mirabel for the A220) "We really don't have a conversations with them with respect to the future of the CRJ," he said, quickly interjecting a swipe at the E2 as the A220's chief competitor. He went on to note: "The CRJ, I have to say, is sort of pretty much on the fringe on our radar screen. I think we have our work cut out with what we have with the A220 all the way up to the A350-1000."
Second, does Airbus need the A220 wing production in Belfast under its own control to bring down the cost of manufacturing? "I think it can be done…either way, I'm not sure we need control to drive the cost down. There are companies that are quite capable of doing that. So I think the arbitration on that decision lies elsewhere."
Separately, the A220 is getting an additional 2.2 metric tonnes added to its maximum takeoff weight, giving it healthy 450 nautical miles of additional range. Third, does that upgrade set the stage for an A220-500? "I think it's premature to talk about that," Scherer said.
Many Worms In This Can of Worms
As the Federal Aviation Administration met with global regulators last Thursday, the message from acting administrator Dan Elwell was two fold: 1. FAA can't say for sure when 737 Max will return to service and 2. It won't wait for the rest of the world's regulators to do so.
One senior Airbus executive who was involved in the grounding of the H225 helicopter (formerly EC225) told TAC the process of returning to flight always takes longer than expected. As engineers and regulators go over everything with a fine tooth comb, that can turn up items that may not require additional changes, but the scrutiny adds time to the process. EASA was first to lift the grounding on the helicopter in October 2016. Norway and the U.K.'s moratorium lasted until July of the following year, fully 13 months after the initial stand down.
Case in point, reports Andy Pasztor at The Wall Street Journal, is a reevaluation of existing emergency procedures (presumably runaway trim and unreliable airspeed) for the Next Generation 737, for which there are more than 6,300 in service today. WSJ wrote: "The broadened review has become a significant factor in adding months to the time expected to get the grounded fleet of 737 MAX jets back in the air."
After two and a half months on the ground, there are more than 500 737 Max aircraft parked around the world. About 20% of those are undelivered aircraft at Boeing's facilities as the company continues to build — even at a lower production rate. Bloomberg News' Julie Johnsson has a detailed take on the nuts and bolts of keeping a stored airplane as fresh as possible for its eventual return to service. Reuters says an estimated 150 hours will be required to get each airplane back up and flying. These data points, including a $2,000 per month parking tab for each airplane, are increasingly part of the public data set for tallying the mounting compensation claims.
Also, Bloomberg reported that the SEC has joined the cavalcade of three letter organizations investigating Boeing over its investor disclosures around the 737 Max.
As the drumbeat of events heading towards the Paris Air Show continues (TAC will be in attendance), the air transport industry gathers in Seoul this weekend for the IATA Annual General Meeting. Historically, the annual shindig allows journalists to ask the same question repeatedly to hundreds of airline leaders simultaneously. Through the lens of the 737 Max, that repetition provides an invaluable cross section of sentiment, setting the tone ahead of Le Bourget.
Also…
If you haven't seen the footage circulating on social media of the South African presidential inaugural flyover, then you absolutely must take a minute to have your mind blown. South African Airways certainly outdid themselves with this display, which looked more like two F-16s than enormous passenger aircraft. The A340-600 hasn't seen this much action since the 2004 Farnborough Air Show.
Watch #SAInauguration19 from the eyes of our pilots as they flew over Loftus today. Your #LookUpSAA moment may be featured as well. #FlySAA pic.twitter.com/rMAjr7gSoP

— SAA – South Africa (@flysaa) May 25, 2019
Pacific Rim Ops
Delta Air Lines got its first A330neo last week and starts Shanghai service from Seattle in July, followed by Seoul and Tokyo-Narita in August. All Nippon Airways introduced its first A380 between Tokyo and Hawaii, the last new (from-the-factory) customer introduction for the superjumbo. And Air New Zealand bought a batch of 787-10s with General Electric GEnx engines, some background on why.