This post is also available in:

简体中文 (Chinese (Simplified))
2018 is the year Rolls-Royce would love to forget.
Take it from the viewpoint of its customer Air New Zealand, for example. The carrier bet its future on the 787-9 and its Rolls-Royce Trent 1000s. Engine failures on two flights a day apart in December 2017 kicked off air safety investigations, a slew of global airworthiness directives, inspections and scaling back of the jet's ETOPS endurance. Prescribed redesigns for hundreds of engines forced a wave of disruption that sent Rolls-Royce scrambling to fix four separate issues with the engines.
Related: Airbus and Rolls-Royce plot Ultrafan for A350neo
Most Trent 1000 operators have been forced to ground portions of their fleets to update their engines. British Airways, All Nippon Airways, Virgin Atlantic, LATAM, were all beset by disruption to their operations in 2018. Fast growing and not-yet-established, Norwegian has been pushed to the brink. "The coincidence of the issues – four in all – posed a particular challenge the like of which we had not seen before," said Sandy Morris, Equity Analyst at Jeffries.
It's not a short list of headaches for Rolls, either.
At Airbus, A330neos awaiting Trent 7000 engines have been stalled in Toulouse by production delays, pushing back the start of operations for the revised jet's operators. Emirates has been bitterly frustrated with the Trent 900 on its latest A380s, so much so the airline wants to kill its remaining order, in favor of a smaller Airbus twin-aisle.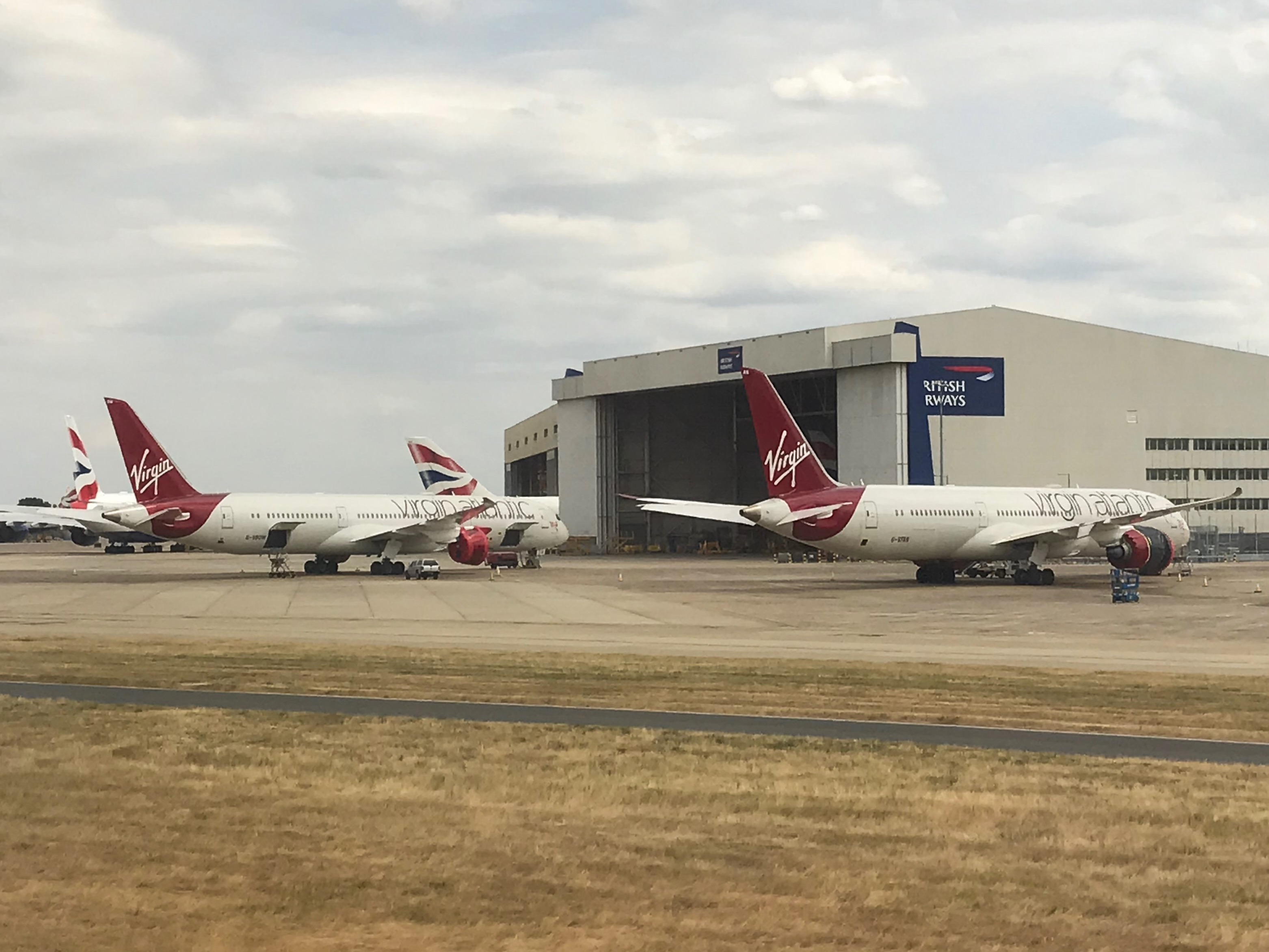 The company will spend the equivalent of a new small aircraft program to compensate customers and reconstitute the fleet. Grounded 787s peaked in 2018 and they expect a steady improvement through the first half of the year. Rolls budgeted £450 million in 2018 and the same again for 2019. Starting next year, that begins to ease off, down to £350 million. That's about $1.6 billion all-in to tackle fixes to the Trent 1000 and 900. (Embraer spent $1.7 billion to develop its heavily updated E2.)
Related: Boeing 787 deal in jeopardy, too, as Emirates weighs killing A380 for A330neo
On top of it all, the icon of British industrial might is staring down a hard departure of the United Kingdom from the E.U.. The fracture presents a potentially chaotic transition as it straddles the U.K. and the world's largest economic bloc, both of which are providing significant funding to develop its new generation of jet engines.
The company reports its full year 2018 results on February 27. But as it turns to 2019, Rolls-Royce is eager to change the subject.
It's charging full steam ahead with its Ultrafan engine and is already deep into the design for applications on Airbus and Boeing aircraft starting mid-next decade. But gauging the strain on Rolls' most important relationships, customers are loathe to hear about its next-generation product line. "They cannot perform on existing engines," said a senior executive of a major Airbus customer whose A330neo deliveries have been held up by engine issues. Rolls said Trent 7000 production "volumes will increase significantly" as it moves into 2019.
Rolls-Royce needs a big win.
Continue Reading...