Log-in here if you're already a subscriber
This two-part analysis of Embraer's consideration of a 70 to 90-seat turboprop dissects the prospective merits and nuanced challenges facing the regional turboprop market and its notional E3 aircraft program.
With receding regional aviation competitors, Embraer studies a return to a market that hasn't had the choice of an all-new product in decades.
Unique quirks of the turboprop market and Embraer technology planning will pressure E3 market potential.
Big leaps in efficiency of single-aisle jets compresses the list of small markets that need a big turboprop.
Author's disclosure: Courtney Miller worked for Bombardier Aerospace for 11 years, including competing head-to-head against Embraer and ATR in sales campaigns involving the Q400, CRJ, C Series, ATR 72 & 42, and E-Jets.
Even in the midst of the worst down-turn in aviation history, there has been no shortage of potential new aircraft programs. Whether it be the gauge of Boeing's next move, the optimism of hydrogen from Airbus, a return to supersonic travel with Aerion and Boom, or the promise of electric flight from Tecnam or Eviation — the aircraft space is poised to see incredible change over the next decade.
Not to be forgotten in this cacophony of new aircraft discussions, Embraer has signaled its interest to explore a new large turboprop. While big leaps in propulsion technologies and performance are being bantered for use in some of the more ambitious new aircraft projects, the Brazilian manufacturer is focusing its efforts on incremental improvements in order to find a market for its turboprop designs.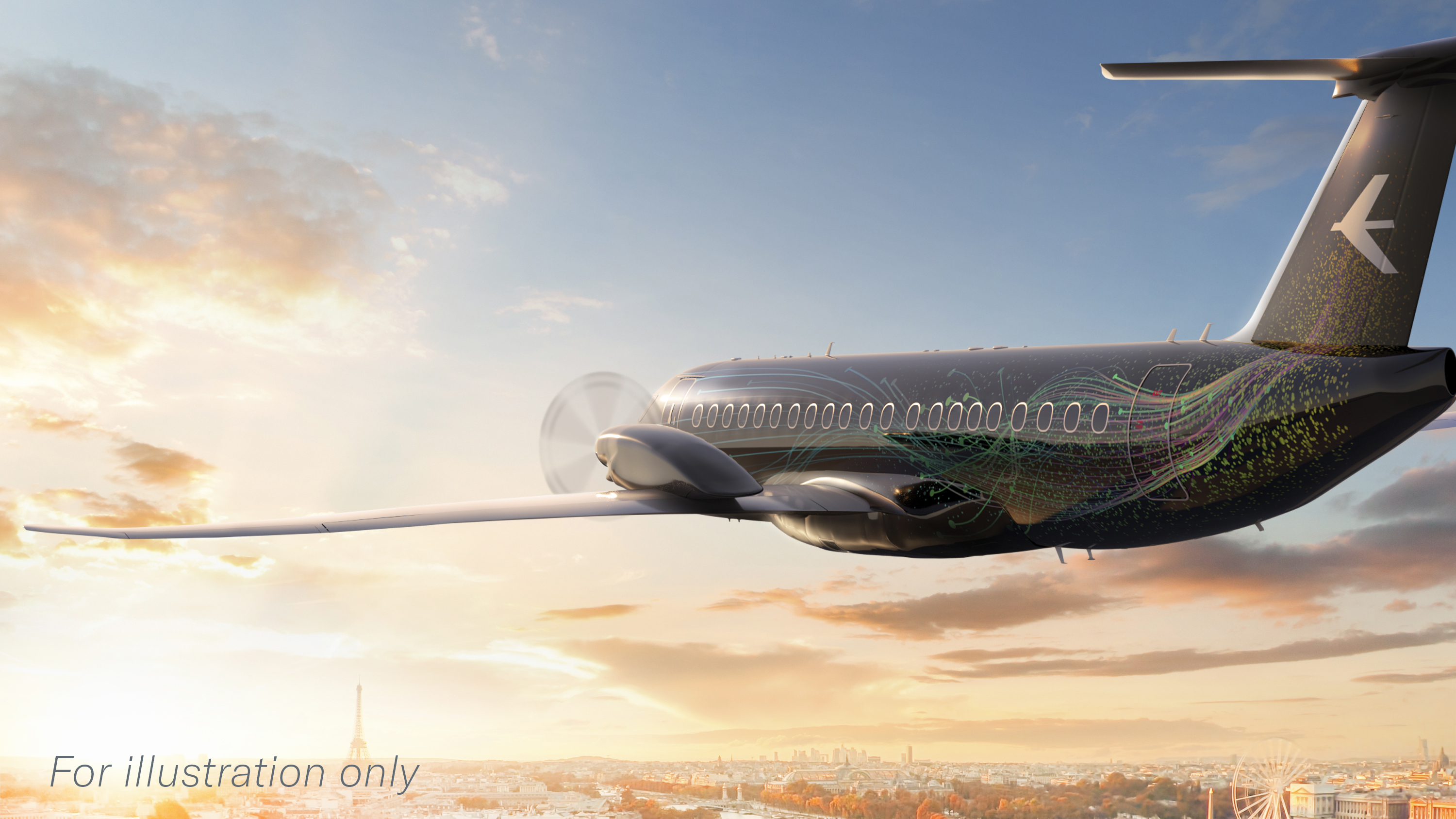 Unofficially dubbed the "E3", the new turboprop under consideration by Embraer is expected to be offered in both 70 and 90 seat variants with availability no earlier than 2027. According to renderings shared by the manufacturer's social media accounts, the aircraft is expected to incorporate an E175-like fuselage with traditional jet fuel powered turboprop engines.
Whether the decision to progress with incremental turboprop improvements will prevail over the promised shifts in propulsion technology will take decades to fully play out. The advantages of a known technology certainly bring the benefits of a clear path to certification and stability, and with that a clear view of the market potential.
Related: Embraer can survive solo, but outlook mixed after Boeing breakup
In a close examination of Embraer's proposed new turboprop, this TAC Analysis takes a detailed look at this potential market, the strength Embraer may find, and the fundamental challenges the Brazilian aircraft maker will encounter deploying incremental turboprop technology into a congested market.
Continue Reading...