Reporting from Toulouse
The Air Current is on the road this week, touching down in Toulouse on Monday afternoon for two days of briefings with Airbus ahead of the Paris Air Show in June. It's your humble scribe's first time in Toulouse since November 2011. Needless to say, more than a little has changed since then. We landed in Blagnac Airport in a two month old Lufthansa A320neo to a flightline filled with A330neos and A350s. It's been a decade reshaped by advances in propulsion, manufacturing, materials and a maturing and consolidating industry. But what does the next decade hold?
Subscribe to TAC
The company's annual "Innovation days" (#AirbusID) is the first full press gathering (more than 120 are here) since CEO Guillaume Faury officially took the reins at Airbus in April. Faury hosted a press conference along with outgoing CEO Tom Enders in January at the groundbreaking of the new Mobile, Ala. A220 final assembly line. The guard has changed. No Tom Williams, no Didier Evrard, no Tom Enders, no John Leahy — names that have defined the company's direction for a generation. This is the start of the Faury era, and this week is an introduction by his new leadership team. Though don't expect radical shifts in strategy. Christian Scherer, Chief Commercial Officer, is an architect of the longtime Airbus strategy. Faury himself is not set to present, but Airbus is hosting another leadership press conference on the eve of Le Bourget.
On his first official day on the job, Faury characterized Airbus's strategic inclination as one that sought "sustainable" growth. His counterpart at Boeing, Mr. Muilenburg, frequently discusses the "sustained" growth under its strategy. These are different approaches to running the enterprise. A rhetorical difference with significant strategic implications for the behavior of each company. More as the week progresses.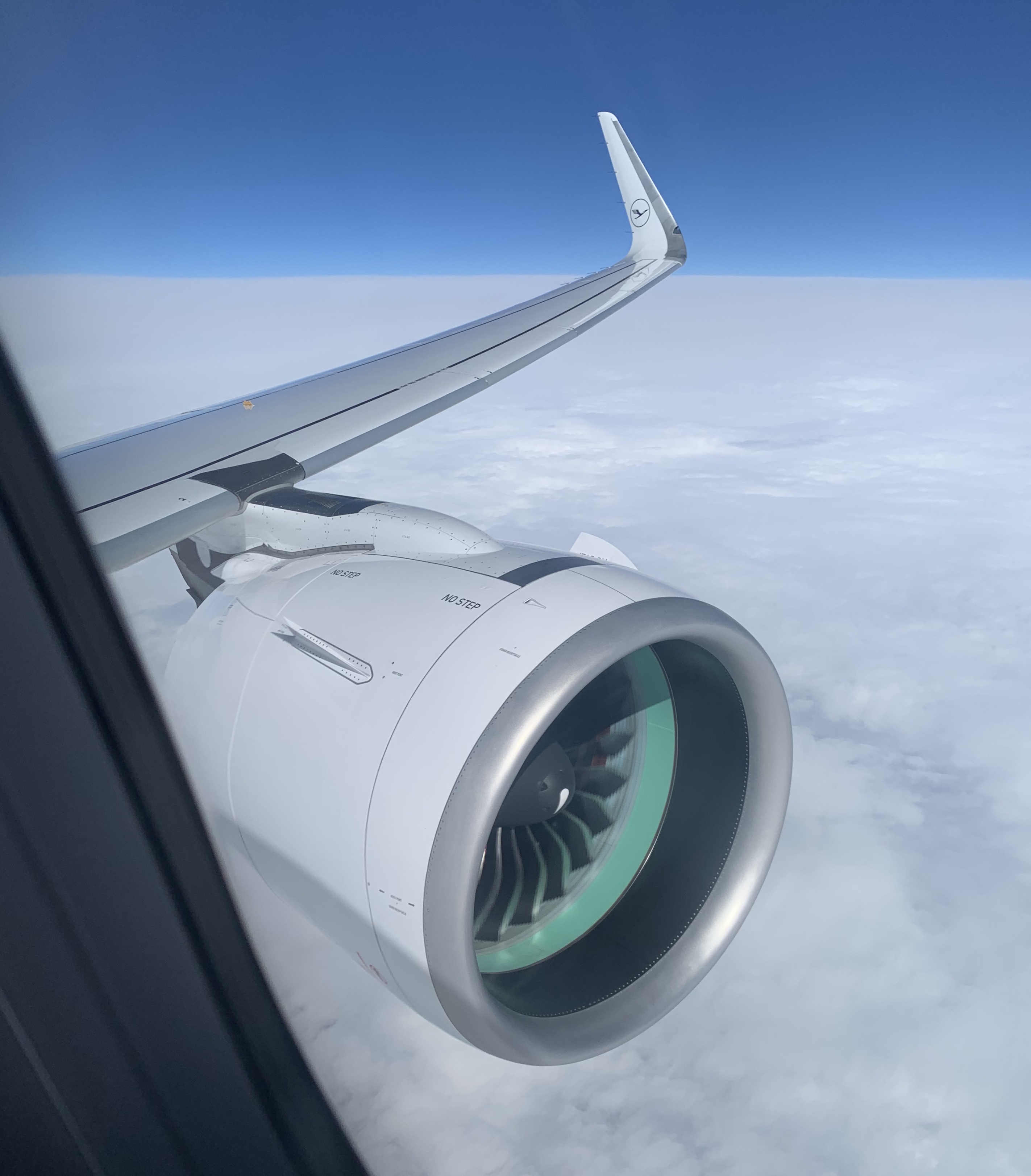 BizAv's Green Necessity
EBACE, the annual European business aviation expo, is well underway. In Geneva, a one-hour EasyJet flight from here in Toulouse, manufacturers are trading volleys on performance specs and outdoing one another for superlative city pair speed records. Aviation Week's Thierry Dubois has a look inside the "mixed fortunes" for Europe's business aviation landscape a decade after the financial crisis. Unmentioned, however, is any change in travel habits due to the European sensitivity to carbon emissions (a sensitivity yet to arrive with any seriousness in the U.S.). About 188,000 travelers in Sweden decided to stay home in the first nine months of 2018, owing the decrease to a new tax on flights aimed at disincentivizing air travel, and thus reducing carbon emissions.
If Europe (or anywhere) is going to have an air travel industry, the strategic necessity of "sustainable" (not sustained) growth is an increasingly vital part of both industry conversation and technological development. "This matters if commercial aviation is to retain public acceptance," said Airbus's new CEO in a speech last week to the Royal Aeronautical Society. This goes for business aviation as well. The General Aviation Manufacturers Association noted that 21 aircraft from nine manufacturers arrived at the show with sustainable alternative jet fuels (SAJF) in their tanks. Embraer flew its new Praetor 600 across the Atlantic from Teterboro to Farnborough on a tank of 20% SAJF during its first transatlantic crossing. Aviation International News has a detailed look at the prospects for SAFJ, and the most important stat in the article notes the cost of a gallon of biofuel is about $16 a gallon (vs. $2.50 for conventional jet fuel).
Thursday Max Meetings
The Federal Aviation Administration is gathering global regulators in Texas on Thursday, May 23 to discuss its safety evaluations of the 737 Max and coming updates to the jet's software and training. This is for governments only, Boeing was not invited. At least 40 countries are expected to be represented. Acting FAA Administrator Dan Elwell is holding an availability with media on Wednesday ahead of the regulator briefing. Also on Thursday, IATA is also holding its own meeting in Montreal for current and future operators of the 737 Max to brief them on FAA and Boeing developments toward returning the aircraft to service. If recent history is any guide, there may be recordings of what may go on behind the closed doors of both meetings.
Also last Friday, The New York Times reported on new changes coming to 737 Max simulators that didn't provide the proper tactile feedback on the trim wheel for manually recovering from a mistrim situation. We explored the implication of these aerodynamic forces on the horizontal stabilizer and flight control system back in April, as a complicating technical factor for the myriad of investigations.
Aviation Week's Sean Broderick has a powerful account from a U.S. airline pilot who during their recent recurrent training in a Next Generation 737 simulator recreated similar conditions as Ethiopian 302. The goal was to simulate the recovery and the expected forces on the trim wheel during manual cranking to retrim the stabilizer. The pilot, with whom The Air Current has also been in contact, said that the aircraft reached "in excess" of 6,000 feet per minute during the "roller coaster" descent to recover from a 2-degree nose down trim situation. The crew started at 10,000 feet and 250 knots for the simulation. "The key to surviving the scenario is definitely to prevent the trim from running away in the first place," the pilot told TAC.
Also…
In Case You Missed It
TAC looked at the very real human side of what's been going on inside Boeing since the crash of Lion Air 610 and Ethiopian 302. It's a mix of anger, frustration, sadness, but also focus on the necessary day-to-day. There was a palpable sense of uncertainty from the more than a dozen Boeing employees TAC interviewed. They're deeply concerned about what the future may hold. One machinist who emailed after the article was published put it this way: "737 Max issues, new 777X, NMA, and possible 2020 union/Boeing contract extension, and I'm in mental overload as to what the future holds for Boeing and its employees."
Write to Jon Ostrower at jon@theaircurrent.com.