This post is also available in:

简体中文 (Chinese (Simplified))
Log-in here if you're already a subscriber
The emergence of the jets for Air China, Xiamen Airlines and Kunming Airlines represent the first real sign that the aircraft may be nearing re-clearance inside Boeing's most important market. Without mentioning China specifically, Boeing Chief Executive David Calhoun said in January the company expected "the remaining non-US regulatory approvals [for the Max]…during the first half of 2021."
Read: 737 Max recertification risks becoming pawn in U.S.-China fight
Yet this industrial progress on the shores of Lake Washington may be far less important than tenuous political progress during the first face-to-face meeting between the new Biden Administration's senior-most diplomats and their Chinese counterparts. The summit was the first direct opportunity for the world to gauge a shift, if any, in the relationship between the U.S. and China after the four tumultuous years of the Trump Administration.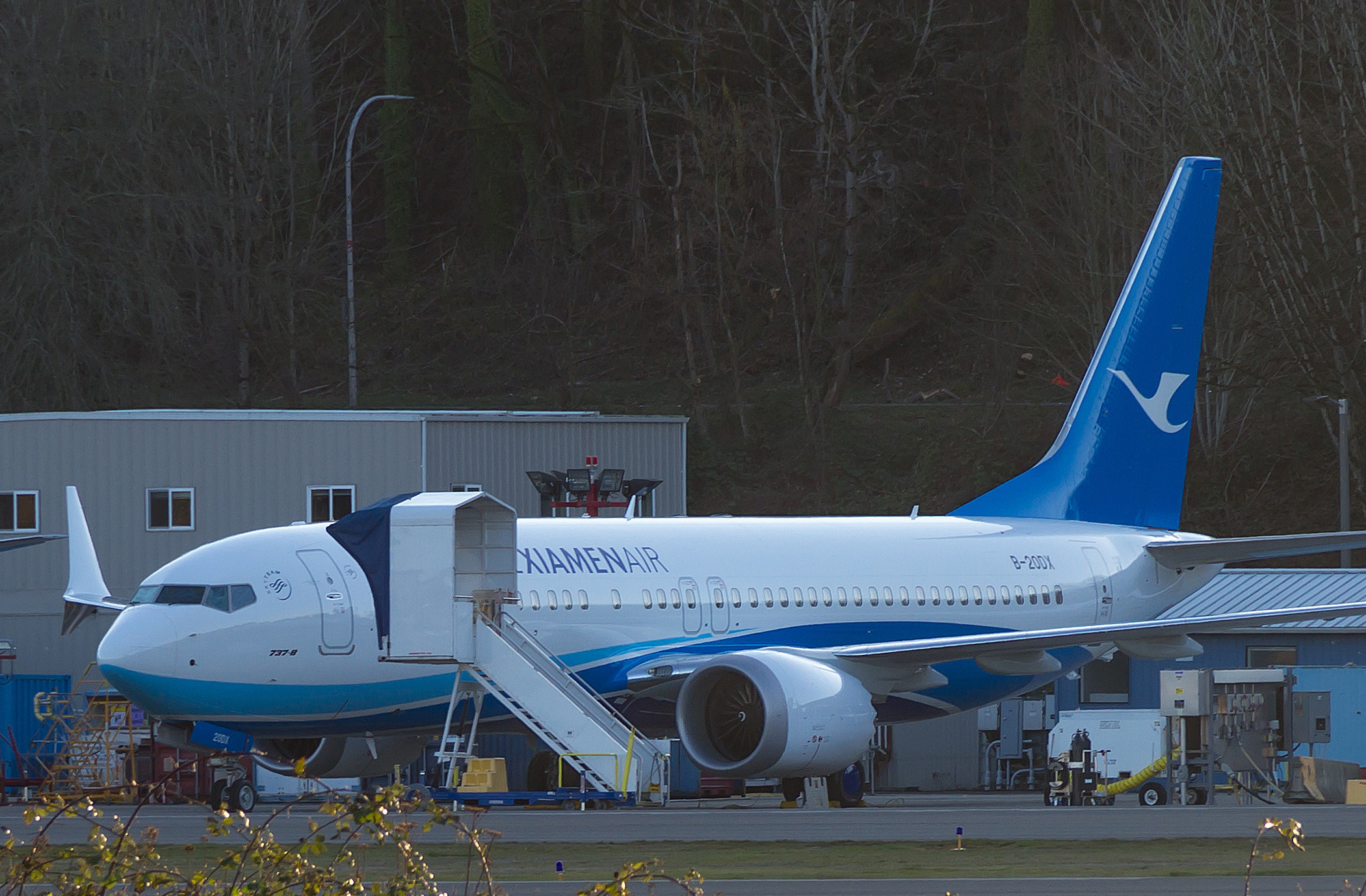 Whether intended symbolism or not, China's delegation landed in Anchorage, Alaska last week aboard an Air China Airbus A330-300 — not a 787 or 737. During the public meeting, U.S. Secretary of State Antony Blinken pressed China on its "deep concern" in regards to human rights in Hong Kong and Xinjiang, cyber attacks and Taiwan. Chinese foreign affairs chief, Yang Jiechi shot back that "the United States does not have the qualification to say that it wants to speak to China from a position of strength."
In short, it didn't go well.