Log-in here if you're already a subscriber
This second in a two-part analysis of Embraer's consideration of a 70 to 100-seat turboprop dissects the prospective merits and nuanced challenges facing the regional turboprop market and its notional E3 aircraft program.
The nuances of regional markets, both emerging and established, will offer a path for Embraer's E3, but will also limit its possible success.
Turboprop customers are particularly sensitive to aircraft pricing, which will be challenged by the scope and pricing of an all-new development.
By reintegrating its commercial unit, Embraer's engineering talent is unconstrained to operate across its executive jet, defense and eVTOL businesses.
The turboprop market is a different animal from its single-aisle counterpart. By its very existence, a large portion of the turboprop marketplace, if successful, is designed to graduate away from itself.
This divergence is especially significant for Embraer, currently deciding whether to proceed with their new turboprop program. With an uncertain market ahead, bracketed by the possibilities of not enough growth, or too much, Embraer also faces stalwart competition with deep roots into the market.
Read: An unexpected competitive box awaits Embraer's E3 turboprop
Originally flown in 1988, the ATR 42 and 72 represents technology four decades older than the proposed E3 introduction from Embraer slated for later this decade. Yet, with 40 years of technological improvement available to it, Embraer has embraced a current-generation approach to the E3, targeting a modest 5-10% operating cost advantage. This is comparatively limited with its larger turbofan-powered counterparts which saw operating cost improvements nearing 30% over that same period. It also speaks to the incremental improvements current technology turboprops have been able to deploy, propelling their economic life through targeted investments and making life challenging for potential new entrants.
Central to this decision for Embraer is high sensitivity smaller airlines have to aircraft pricing. Competing against an already established and long-amortized ATR program, in particular, will place extreme pricing pressure on any new turboprop. Historically, Embraer's lower cost base has given it flexibility to enter new markets. When it entered the business jet market more than a decade ago, Embraer would offer its executive jets at a lower price than its established rivals in the same size class. It's that same lower cost base that made it attractive to Boeing for its felled joint venture.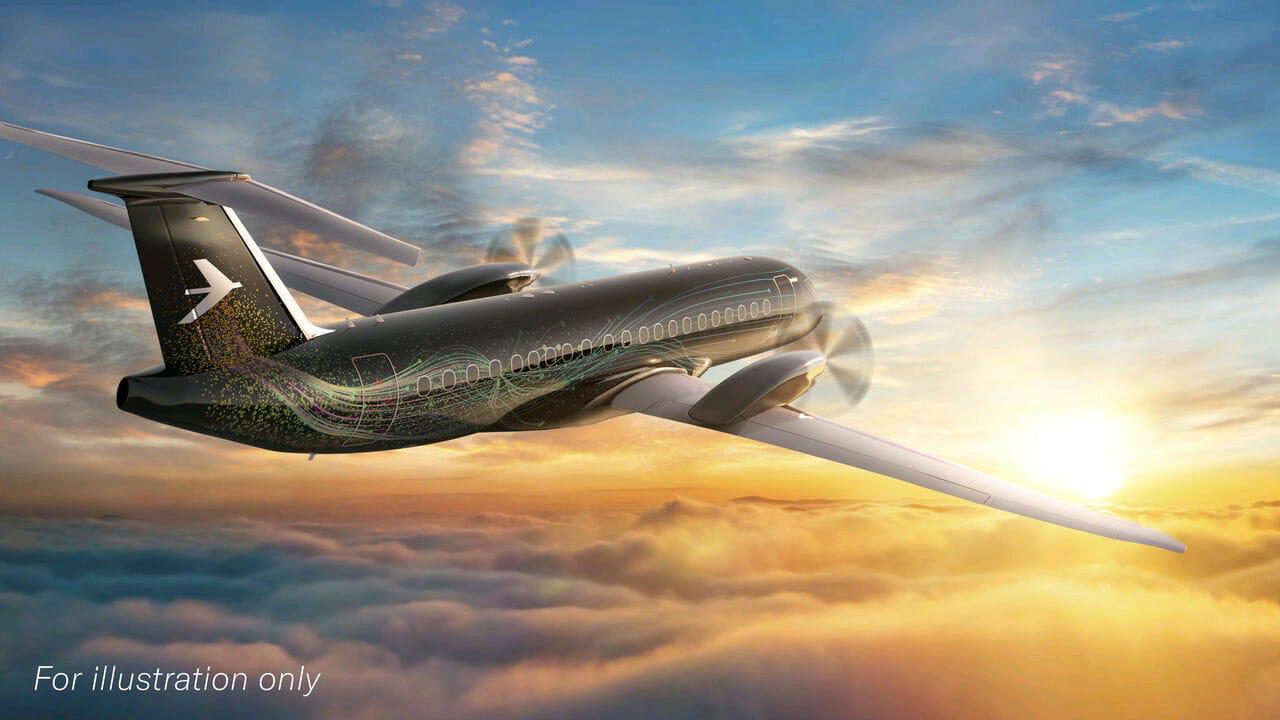 However, commercial aircraft manufacturing deploys different economics when compared with its business aircraft counterparts. These commercial economics are based on significantly lower margins where cost efficiencies are derived more from increased production rates than labor arbitrage. While not insignificant, the ability to simply produce aircraft at lower  prices is a powerful advantage, yet it is greatly compromised by other critical costs, notably airline fleet commonality, a large aftermarket support network, and a deep, established supply chain. In the end, new commercial aircraft programs are not sufficient to just be cheaper, they must also be demonstrably better.
Related: Embraer wants a turboprop, but needs a partner to let it be itself
It's this advantage that underpins its position for E1 regional jets, particularly in the U.S., where a new challenger would have to spend heavily to gain a market foothold. This power of incumbency Embraer itself has long touted as part of its competitive advantage is now offering the most important hurdle to its entry into the turboprop market.