Southwest Airlines is in talks for at least 300 new 150-seat jets for its fleet, as part of a deal that could transform its five-decade old business model and the commercial aircraft industry with it, according to several industry officials familiar with the airline's needs. A campaign would pit Boeing's 737 Max 7 and Airbus's A220-300 in head-to-head competition in a bid to replace its aging fleet of workhorse 737-700s.
While the campaign between Airbus and Boeing hasn't yet begun, according to the officials, Southwest is currently in pre-campaign negotiations with Boeing, General Electric and Safran, joint venture partners for the 737 Max's CFM International engine.
Related: Southwest wants a small airplane from Boeing or Airbus and that could reshape aviation
The Air Current explored the dynamics shaping Southwest's pursuit of a 150-seat airplane for its fleet in November 2019 — dynamics that remain firmly in place even with the impact of the COVID-19 pandemic and demise of the Boeing-Embraer joint venture in 2020.
Subscribe to TAC
The deal is Boeing and GE's to lose, according to senior leaders at the airline, anchored by the power of its incumbency and the 737 fleet continuity that has made Southwest the carrier it is today. However, if certain contractual issues, particularly around the engines, can't be overcome in this pre-campaign period, a head-to-head competition will follow and likely give the edge to Airbus and the A220. "Boeing, GE and Safran can take this off the table," said a senior Southwest executive closely familiar with the deal's mechanics. "If we go to a campaign, Boeing is destined to lose."
A 300 aircraft deal would be the largest since December 2017 — near the industry's peak — when Indigo Partners purchased 430 A320neo family aircraft for a quartet of ultra-low cost carriers. Further, a firm order for 300 jets would be the largest single commitment in Boeing's history, topping the November 2011 Lion Air agreement for 230 737s and included 201 Max aircraft.
As of the end of December, Southwest had 470 737-700s in its fleet, 370 of those owned. Ultimately the 300 Airbus or Boeing aircraft are a starting point for Southwest, which is considered by the airline to be the minimum number of aircraft to achieve an efficient scale for a second fleet type. However, the potential final shape of a deal isn't clear at this point along with the balance of firm orders, options and purchase rights or if they would come in a single agreement. TAC also understands that a Boeing deal may also include white tail 737 Max 8s in Boeing's stored inventory. Southwest's intent, however, is to retire all of its 143-seat 737-700s that first began flying with the airline in January 1998, as the type's launch operator.
Related: 737 Max grounding tests Southwest's relationship with Boeing
While Southwest during its history has had to manage the natural complexity of different types of engines and generations of cockpit avionics, the airline has been anchored around a foundational necessity to enable every pilot to fly every generation of 737 in its fleet. The evaluation of the A220-300 is the most serious consideration it has given to a non-Boeing single-aisle jet in its history.
"We simply don't comment on discussions regarding our future fleet decisions and do not have anything to announce. We're marking 50 years as a single fleet airline and have shared consistently our hope to keep that simplicity," a Southwest spokesman told TAC. "We've also shared that we consistently evaluate the performance and availability of other fleet types that could potentially work within our strategy and business model."
The immediate commercial stakes are enormous for Airbus and Boeing at a time when new orders are a distant memory compared with preserving existing backlogs. With 484 A220 aircraft in Airbus's backlog, a 300 aircraft commitment for the jet would give Southwest incredible sway over the future of the program, potentially much in the same way it has had for decades with Boeing. And at 3,243 orders for 737s on its books, a re-commitment to the 737 Max would expand the jet's backlog by nearly 9% overnight — adding on to the 219 737 Max 8s and 30 Max 7s Southwest already has on order.
Yet the deal cannot be viewed in isolation. All involved: Airbus, Boeing, GE, Safran and Pratt & Whitney understand the stakes. All declined to comment on any specific talks they may or may not be having with Southwest. However, a Pratt spokeswoman said, "we look forward to any opportunity with Southwest, one of the world's greatest low cost carriers."
Related: The Airbus A220 and Embraer E2 will reshape airline competition after coronavirus
Losing Southwest's exclusivity could be catastrophic for Boeing and its leadership team. The expectation is that a win for the A220-300 could spark similar purchases at American Airlines and United Airlines as they look for a 150-seat aircraft to go head-to-head with Southwest's fleet. Further, Southwest's endorsement, just as was for the 737 family, carries enormous weight globally as the standard bearer of the industry's most successful business model.
No longer in the picture is Embraer, which was to be Boeing's vehicle for eventually replacing the smallest 737 Max model. In late 2019, with its New Mid-Market Airplane (NMA) still on tap along with the Embraer joint venture, Boeing had three aircraft families in mind. Two models of the defunct NMA, two out of its Future Small Airplane (FSA) concept and two more smaller models out of Boeing Brasil Commercial. Southwest has held no interest in the smaller E2 because of its fleet requirement that every aircraft be capable of every route in its network from short-haul to transcontinental.
Related: Boeing collapses NMA and FSA into a single search for its next airplane
As the competition focuses on Southwest's need for a 150-seat aircraft, Boeing's next all-new airplane, notionally the size of a 200 to 240-seat 757, still weighs on Southwest's mind. While the low-cost carrier isn't interested in aircraft larger than the 175-seat 737 Max 8, Boeing's potential development is still expected to have a profound impact on its future, according to two Southwest officials familiar with the fleet deliberations.
Whether a large single-aisle or a small twin-aisle, the cockpit of an all-new Boeing aircraft will form the basis for the eventual direct replacement of the 737 that will follow. With hundreds of Max aircraft expected to be flying in Southwest's fleet well into the 2030s, that will force the airline to confront a split fleet operation — even if they're all Boeing aircraft. Southwest knows a split fleet, along with a split pilot corps, is inevitable. It's just a matter of when Southwest confronts the transition and added complexity of their operation.
A220 Evaluations
Southwest has kept an open mind about alternate aircraft types during its 50-year history. It looked closely at the A320neo before Boeing committed to the 737 Max in 2011 and has been sniffing at the A220 long before Airbus took control of the program in 2018. Southwest in 2019 dispatched a technical team to Europe for an up-close look at the jet in operation.
While Southwest takes its most serious steps toward considering a non-737 for its fleet, the airline remains strongly committed to the 737 Max 8 as it returns to service with Southwest on March 11. Southwest Chief Executive Gary Kelly said on the company's January 28 earnings call that the Max "is a key component of our future."
But the on-going talks are the clearest test of the relationship between Boeing, GE and its largest customer. "We are extraordinarily close," said the senior Southwest executive, "Every X number of years we have to get tough with them to pay attention." But several Southwest leaders noted, including the senior executive, that it's been a strained decade with the 737s at the airline. Most recently with the grounding of the Max, but also the CFM56 blade inspections, pickle fork cracking on Next Generation 737s, and the 2017 retirement of the 737 Classics from their fleet — considered by the airline to have been premature with the jet's own structural issues.
In 2019, Kelly said that Southwest planned to review whether or not a single-fleet type was still right for the airline. Another Southwest official told TAC that following the Max grounding, the company's board of directors instructed Kelly to revisit the airline's long-held assumptions around a single fleet type and urged to "strongly explore" a second type of aircraft for its operations.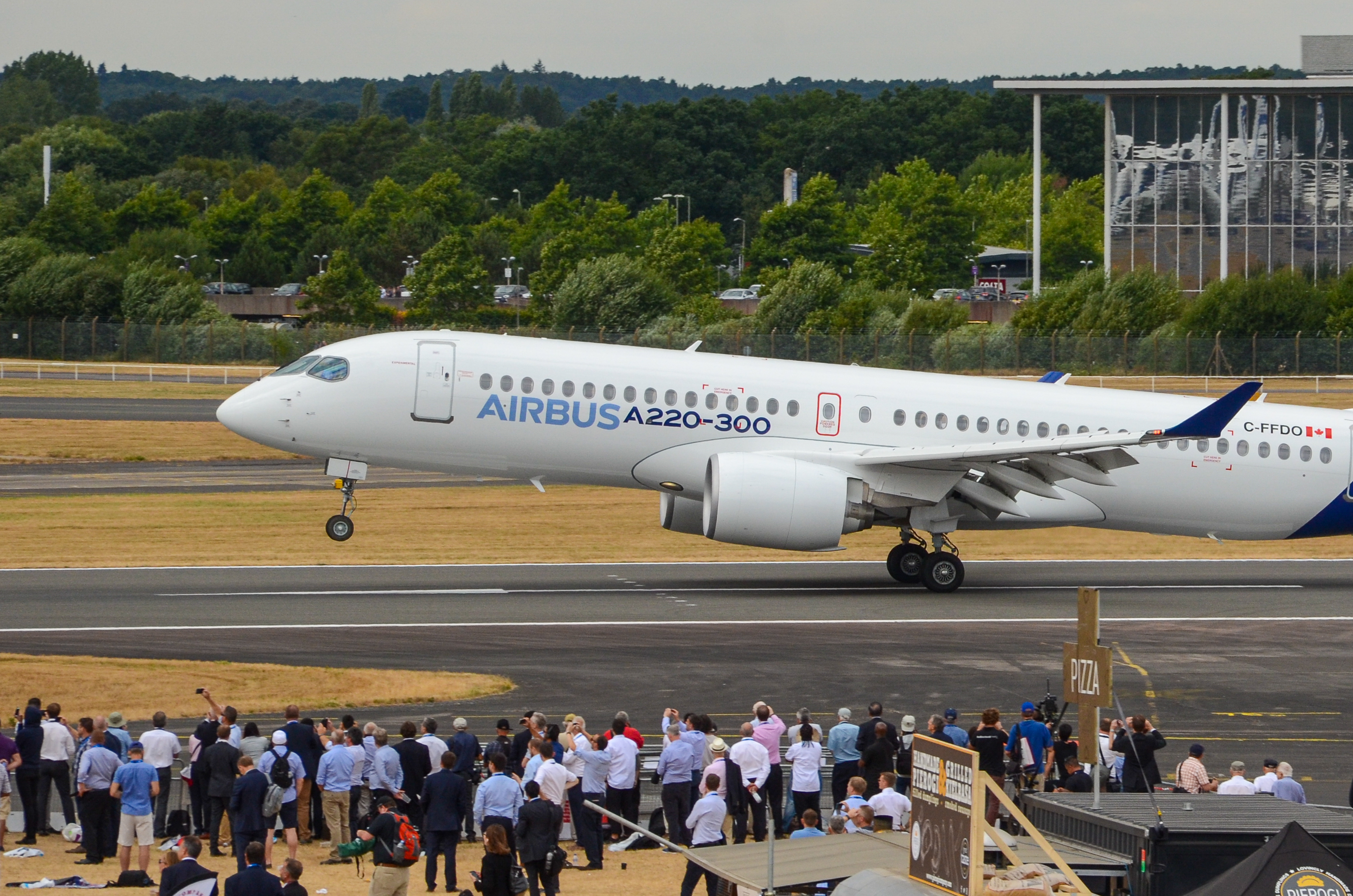 Over the last half year, it has significantly stepped up its examination of the Canadian single-aisle. According to a recent internal Southwest analysis of both aircraft, the operational edge went to the A220-300. The A220 posted a 15% improvement in per seat fuel consumption over the 737-700 and a 9% improvement in overall cost per seat economics. By comparison, the 737 Max 7 offered a 9% improvement in fuel burn over the -700 with its Leap-1B engines and a 3% overall seat cost benefit.
Related: Colliding interests will force engine makers into a new business model
The senior Southwest executive acknowledged the "widely held view that there's a gap" between the A220 and Max 7, but cautioned there's "not unanimity on the numbers" given the assumptions that are going into the calculations. The conclusions can vary, for example, with the precise internal layouts for seating or plane maker's expectation of the number of engine overhauls promised on the Leap-1B or PW1500G engines. Boeing and CFM's maintenance costs are more established, the executive noted, compared to the all-new A220.
The evaluations also hone in on the myriad of small factors that go into picking an aircraft for Southwest's unique operation. While the A220 is a lighter airframe compared to the shrunken Max 7, there are aspects that are an unknown quantity for Southwest, such as its five-abreast cabin. One key piece of Southwest's evaluations center on its high-cycle economics and quick gate turnaround. Southwest isn't yet convinced the A220's overhead bins, which are different sizes scaled to the 3-2 seating will be able to be filled as quickly or add time for gate checking. Southwest has ample data about the incumbent Max's bins, but isn't yet sure that the A220's dimensions won't slow down its operations.
While the Max 7 has a significant range benefit over the A220-300, Southwest is looking at its new fleet plans through the lens of a changing network and shorter flights, especially as it gears up for Breeze Airways and Avelo Airlines to enter the U.S. market.
Any outcome has to balance the operating economics of a performance shortfall or advantage against fitting into or breaking the existing single-type structure that Southwest's operations are based upon with the 737. "The whole package has to work" for each aircraft, said the senior Southwest executive.
Write to Jon Ostrower at jon@theaircurrent.com
Subscribe to TAC