This post is also available in:

简体中文 (Chinese (Simplified))
Log-in here if you're already a subscriber
another chill into the company's future
as a commercial aircraft manufacturer. "Clearly we are divesting out of commercial," he told investors last week. It was part of justifying the coming divestment of its Belfast and Morocco plants. "What we are saying is that we can now finally zoom in on the businesses that will create the most value for shareholders and that's business aircraft and rail. When we look at where we will invest our capital moving forward it is in these businesses."
For Mitsubishi Aircraft Corporation (Mitac), watching the sun setting on the CRJ means its long-delayed regional jet will be born into a rising monopoly. In the U.S., that would leave just Embraer. Bombardier's remaining commercial aircraft, the CRJ900, has about 50 orders on the books and nearly 1,000 CRJ aircraft still in service with U.S. carriers. In Mitsubishi's eyes, regardless of the strategic moves, Embraer and Bombardier regional products are going to be the centerpiece of its competitive landscape. "Our business model is to fit it into that equilibrium," said Alex Bellamy, Mitsubishi's Chief Development Officer. "Our goal isn't to go and dominate the marketplace, it's to fit in in a sustainable way."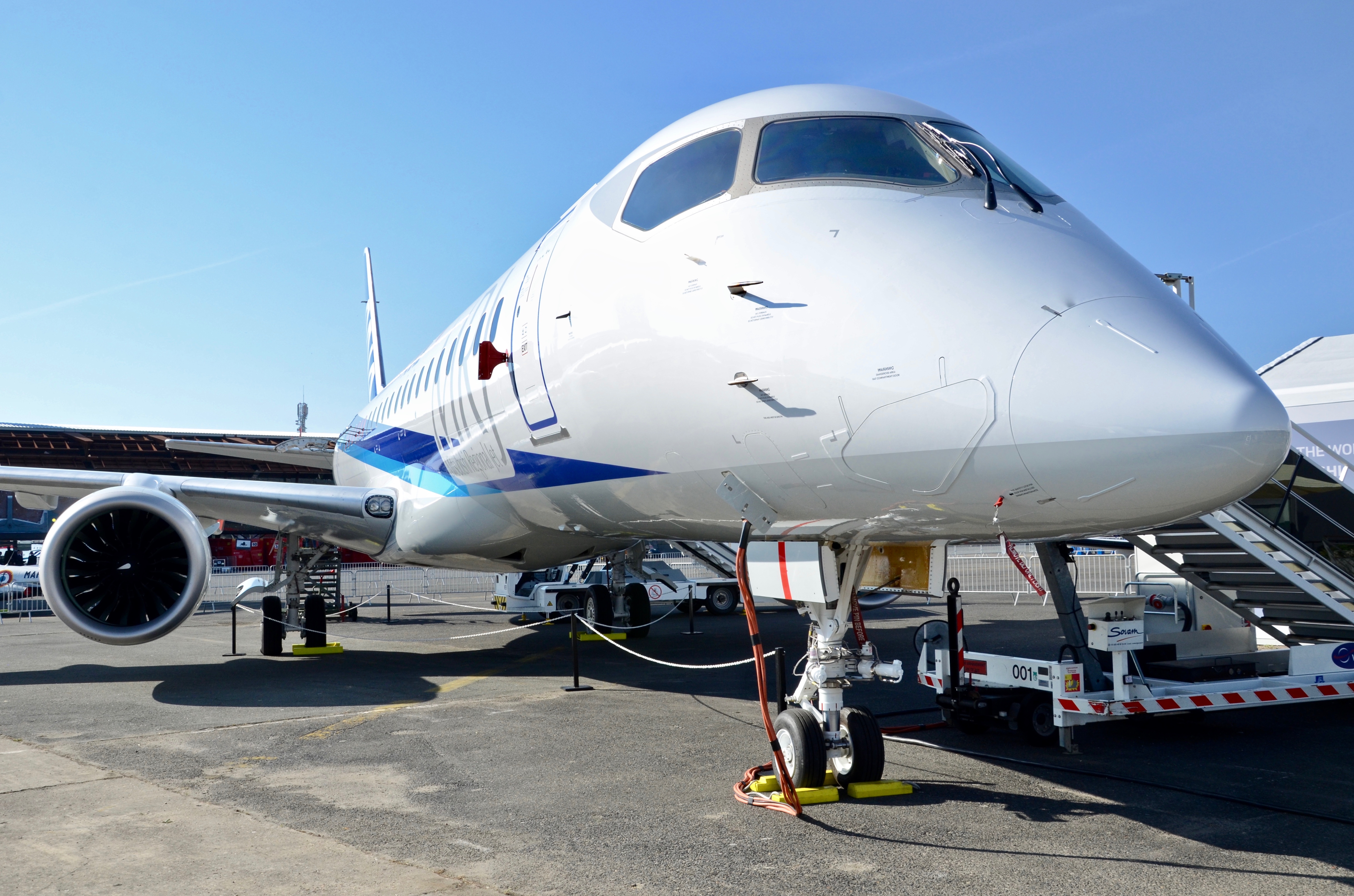 But the MRJ90, currently undergoing certification trials over Eastern Washington with the Japan Civil Aviation Bureau and the Federal Aviation Administration, remains stuck. The conclusion of its development is now in sight for mid-2020, but the artificial 76-seat, 86,000-pound cap on regional operations derived from scope clause restrictions aren't budging. Put simply, the MRJ90, with its 92 seats and a minimum 87,300-lb MTOW is too big for regional carriers in the United States today.
But today, scope isn't moving and Mitsubishi is quietly, but very actively, changing course.
Continue Reading...
Also see: