During the final week of deliberations, Airbus still hadn't told JetBlue Airways the name of the airplane they might be buying.
But as Tuesday closed with a deal for 60 jets, JetBlue had reshaped its fleet with its original startup partner, Airbus. The airline only two days prior had been told that the Bombardier C Series would become the Airbus A220, dropping the Canadian branding it had worn for more than a decade.
JetBlue's interest in the plane has stretched years, but the campaign intensified this spring and up until July 1, 2018 (when Airbus took over 50.01% of the program) had represented the last fight between independent Embraer and Bombardier single-aisle jets.
The JetBlue campaign was a picture of an airline eager to think bigger about its future growth, but was stalked by the ambitions of its founder, a near death trade case and an industry reshaped in the campaign's final days.
And it was an incredibly close fight— right up until the end.
"But that's why they call it a bake off," said one top JetBlue executive earlier in the spring. "Two nice cakes."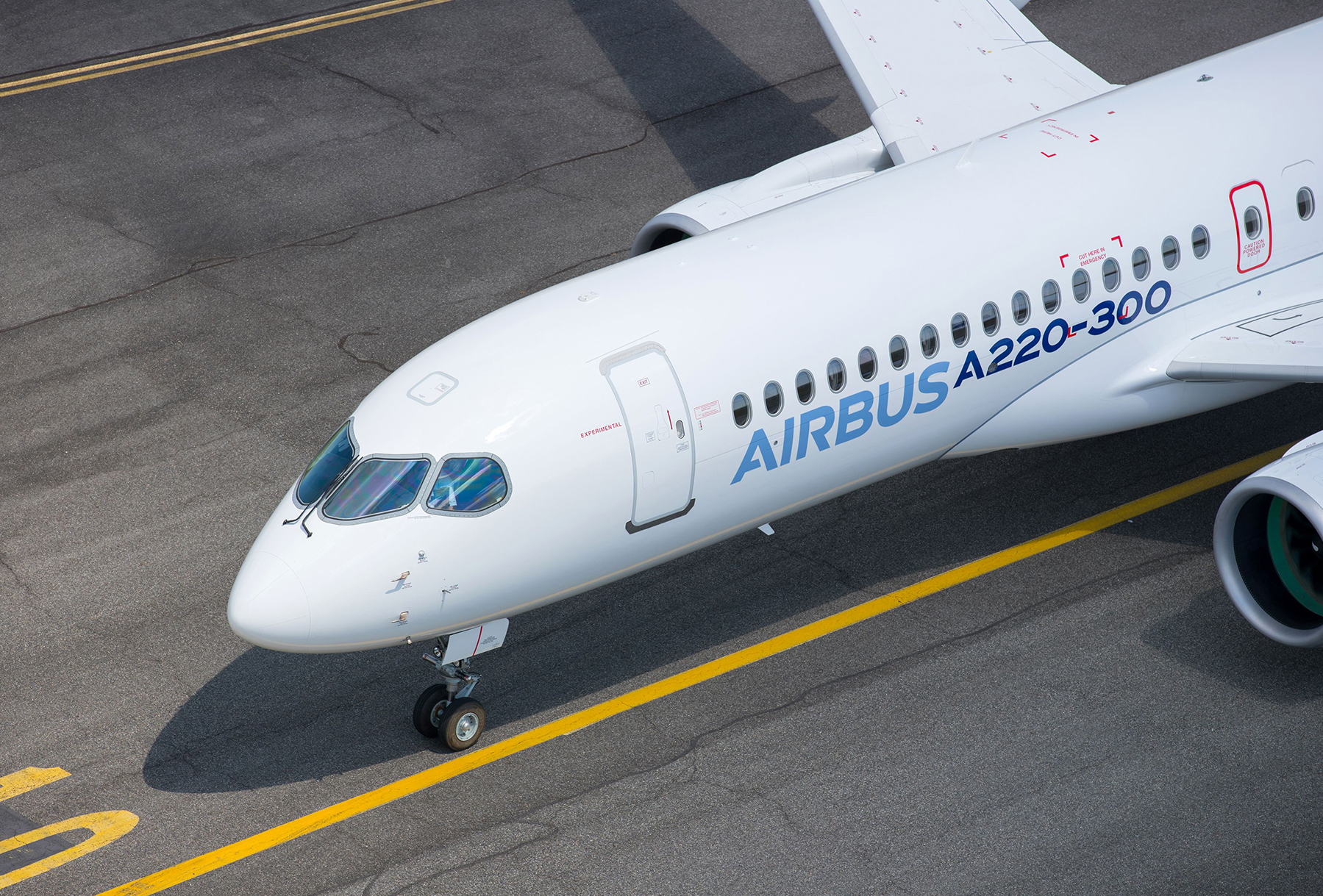 But JetBlue had to ponder offers not just from Bombardier and Embraer's E195-E2, but eventually Airbus, along with Pratt & Whitney and even General Electric as it lobbied to keep the first generation CF34-powered E190 fleet flying as long as it could.
Though behind the scenes, JetBlue leaned toward the larger A220-300 (née CS300) throughout the 15-month long replacement study. Cowen & Company's Helene Becker on Tuesday called it, "the aircraft JetBlue was destined to select."
In the end, a preference for the larger A220-300's transcontinental range, a 40% improvement in fuel burn and maintenance (vs. the E190-E1), delivery timing and the largess of Airbus sweetening the deal at the last minute with A321neo conversions got the A220 over the finish line.
The ghosts of David Neeleman and the ITC
But hanging in the background of the order was a ghost from JetBlue's past – and a ghost from Bombardier's – that nearly tipped the deal to incumbent Embraer.
Senior leaders at Bombardier and Pratt & Whitney in the late spring were quietly signaling their confidence in a Canadian win at JetBlue. But by late June frustration and discouragement had set in amongst some in at Bombardier. What had leaned heavily their way had seemingly swung to Embraer. One person at Bombardier close to the campaign estimated that it had been lost.
But why?
Continue Reading...