This post is also available in:

简体中文 (Chinese (Simplified))
Coronavirus and its impact on a globally interconnected economy are moving at a speed faster than anyone in business and government can keep up with. Not since the terror attacks of September 11, 2001 has commercial air travel faced such a swift downturn and evaporation of demand. By many accounts, COVID-19 is causing the air transportation system to commercially seize up.
"No bookings are coming in," said a senior network planner at a major Middle Eastern airline on Sunday. "It's just like 9/11, just that you can still fly. Effectively Asia is closed for us." The commercial impact "only got bad in the last two days," said a European airline executive on Saturday. "But it was a cliff." One official at a U.S. airline said it was missing booking targets in the single-digit percentages last week and expected that to increase into the teens by the early days of this week.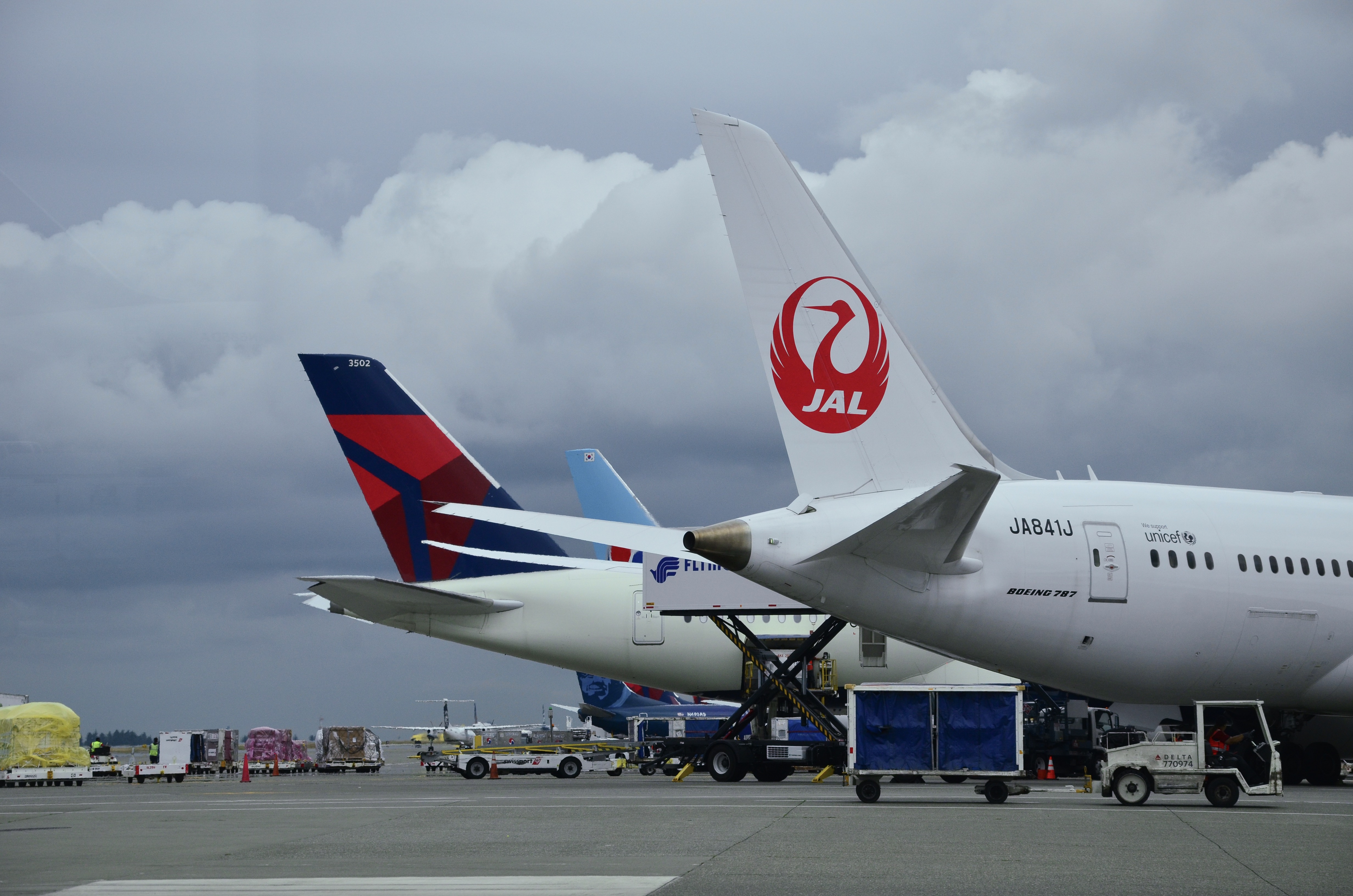 The airline industry is now not only set for a year of recession, according to interviews with more than a half dozen senior airlines industry leaders around the world, but beyond that fear for 2020, many of those same leaders say the fallout from COVID-19 may bring wholesale industry reformation if the collapse in commercial activity robs carriers of the summer season and beyond.
Subscribe to TAC
When oil briefly spiked in September after the Iranian cruise missile attack on Saudi Aramco's largest processing facility, The Air Current wrote the spike "may soon reveal the resiliency and sustainability of many airlines that expanded under an acceleration fueled by comparatively inexpensive gas and low interest rates to buy new airplanes." Even in that scenario for airlines, the most important ingredient, demand for air travel, remained despite the changes in other business costs. Put simply, If no one shows up to buy products from your business, it doesn't matter what your costs are.1For its part, the sharp decline in demand sent West Texas Intermediate Crude (as of late Sunday) down to around $44 a barrel, according to CNBC.
Related: Coronavirus nearly severs U.S.-China airlink, but history suggests quick recovery
The impact to the aviation business is arriving swiftly with both tightened travel restrictions and countries and airlines halting of flights altogether to hot zones like Italy, South Korea, Iran and China. And as a vector for moving the disease, air travel tops the list of the industries most directly exposed to not only disruption, but active avoidance by the general public.
Commercial flying exemplifies the concerns. People are simply deciding not to fly, worried that they might be infected while traveling in a confined airliner cabin with other passengers. And they're forgoing business travel, vacations or large scale events as they are curtailed at an uncountable pace. ITB in Berlin to Facebook's F8 developer conference in San Jose have already been nixed and even the 2020 Summer Olympic games in Tokyo are at risk of cancellation.
The black swan is here
On February 20, the International Air Transport Association said its "initial assessment" of COVID-19's impact on air travel at "a potential 13% full-year loss of passenger demand" and a loss of $27.8 billion revenue loss for airlines in Asia-Pacific, including $12.8 billion in China's domestic market alone.
Related: 737 Max airlines take cover under the wing of a black swan
Eleven days later, IATA hadn't updated its forecast, but it said one airline was "experiencing a 26% reduction across their entire operation in comparison to last year" and another was "reporting bookings to Italy down 108% as bookings collapse to zero and refunds grow." It added that "many carriers reporting 50% no-shows across several markets" and "future bookings are softened with…plans for aircraft to be grounded."
The European airline executive cautioned comparisons to 9/11 were too strong. "It's not that bad for us. Period. It's bad, but not that bad." While the booking and cancellation trends have been abysmal after a weekend of universally bad news about the spread of COVID-19 and its economic impact, said two executives, the trends early this week will be instructive to what comes next.
So far, the contraction is spreading far beyond travel that touches Asia as businesses retrench and limit flying. Amazon, the 12th largest buyer of corporate travel in the U.S. on Friday said it is curtailing all non-essential travel (including domestically) due to the COVID-19. The company spent an estimated $220 million in 2018 on air travel, according to annual rankings from Business Travel News. The rankings don't break down how or where employees travel, but the numbers of travelers needed to achieve that ranking are astronomical, given that its corporate policies limit employees to economy class tickets — even on international flights.
And then there are the innumerable examples of the interconnected second order economic effects. As business travel falls, in turn, so does Starbucks and Uber, for example. Both are the vendors most-expensed by those business travelers.
Revealing the resilient airlines
This black swan, like 9/11 and SARS before it, itself may be the final nail in the coffin for some ailing businesses inside and outside of aviation, but it will not be the ultimate cause of death.
Just as we've seen some airlines couch 737 Max cancellations or deferrals behind the jet's grounding or safety record, doesn't mean those carriers were fundamentally healthy going into this crisis. The now-defunct Air Italy was among the few carriers that had white tail Max aircraft in storage before either crash. Europe has been losing airlines by the handful on the market's structural weakness and apparent over-capacity. Adria Airways, Aigle Azur, Germania, Wow Air, Thomas Cook, XL Airways all lost in 2019.
For airlines like Norwegian Air Shuttle, which was banking on its summer season to carry it to recovery, the significant evaporation of demand may be a final straw.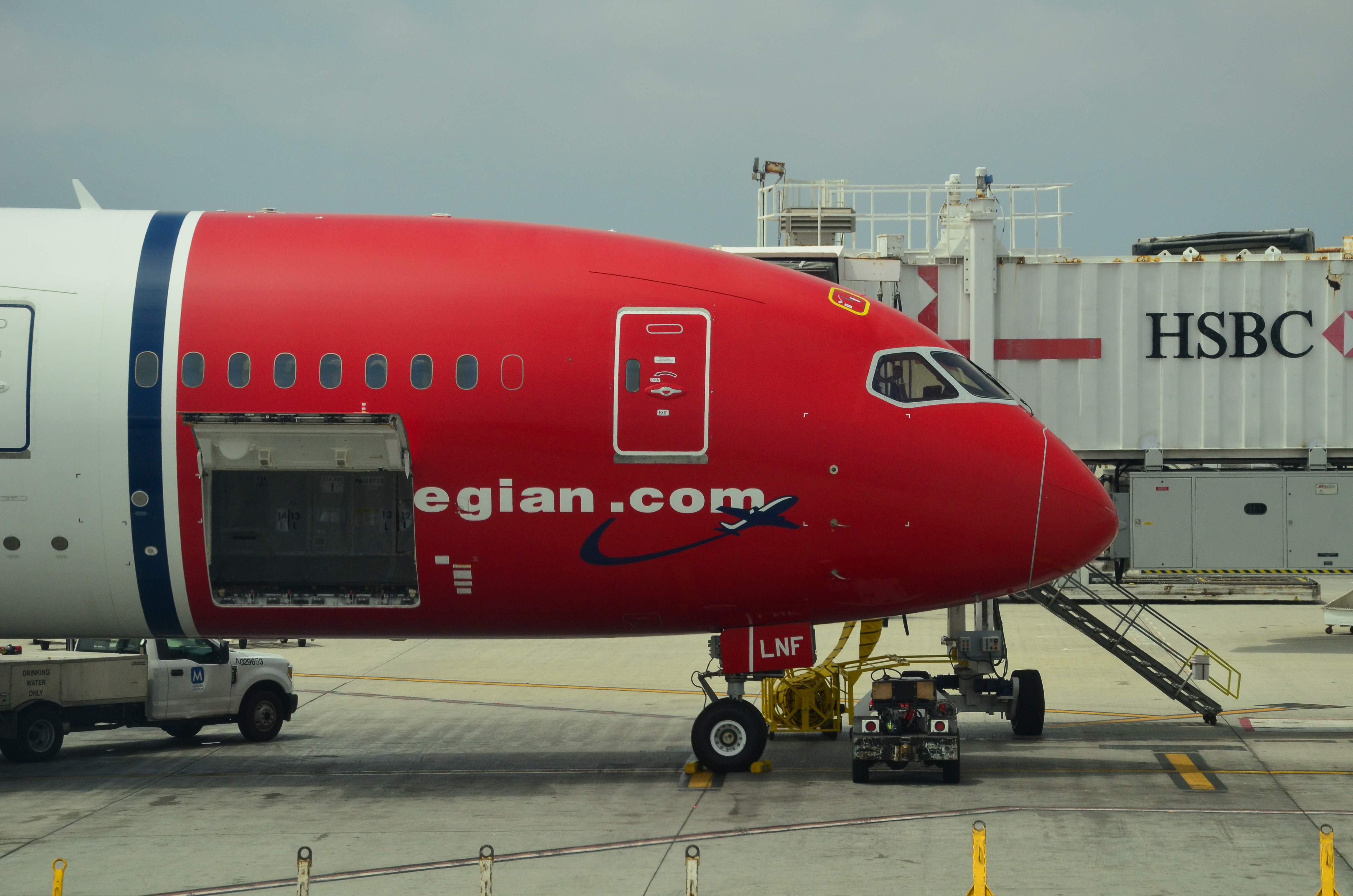 The virus has already sparked consolidation. On Monday, South Korea's Jeju Air bought a 51% stake in competitor Eastar Jet. Airlines there were already suffering from a trade war between South Korea and Japan. Mexican Newspaper El Financiero reported in late January that VivaAerobús was eyeing a merger with Interjet to save the ailing carrier.
Inside China, air travel operations have contracted the second largest market on Earth down to the equivalent of a medium-size European nation. The country was poised to take over HNA Group and liquidate its airline assets "to contain the deepening economic damage from the deadly coronavirus outbreak," according to a recent report from Bloomberg News. The impact of the virus is undeniable. HNA's Hong Kong Airlines rival, Cathay Pacific Airways, has parked 120 aircraft and slashed 75% of its flights. However, HNA and its raft of airlines either wholly or partly-owned had been struggling long before the coronavirus made it a challenge to meet its financial obligations.
TAC's Courtney Miller wrote last month whether COVID-19 is "contained as quickly as SARS or becomes…a global pandemic is yet to be seen. We believe the panic will inevitably subside and traffic will recover." The drastic drop in demand seen over the past few days strongly suggests this recovery will now likely push beyond the summer travel season, putting at risk an entire peak season of travel. What state the global aviation business is in on the other side is yet to be seen.
An earlier version of this article said that Interjet had flown its first A321neo for storage at Phoenix Goodyear Airport. The airplane was being ferried to Goodyear for repairs following a tail strike in Cuba on February 24.
Write to Jon Ostrower at jon@theaircurrent.com