Boeing's NMA in doubt as airlines take fresh look at 737 Max & 757 replacement
A handful of Boeing's top customers are being shown early plans for a 757 and 737 Max successor.
---
Purchase and download a copy of this article
The seventh in a series focusing on Boeing's road to developing its next all-new commercial airplane.
On the other side of the grounding of the 737 Max, it is becoming increasingly unclear if Boeing's new airplane development plans will still produce a twin-aisle jet — the 7K7 New Mid-Market Airplane (NMA) — or a smaller replacement for the 737 Max and 757.
The company's development of the NMA exists somewhere between a real project and non-viable concept, trapped in a limbo that puts the company's future product developments in deeply uncertain territory, according to more than a dozen interviews by The Air Current with hugely-influential customers, industry officials, project planners and senior Boeing leaders.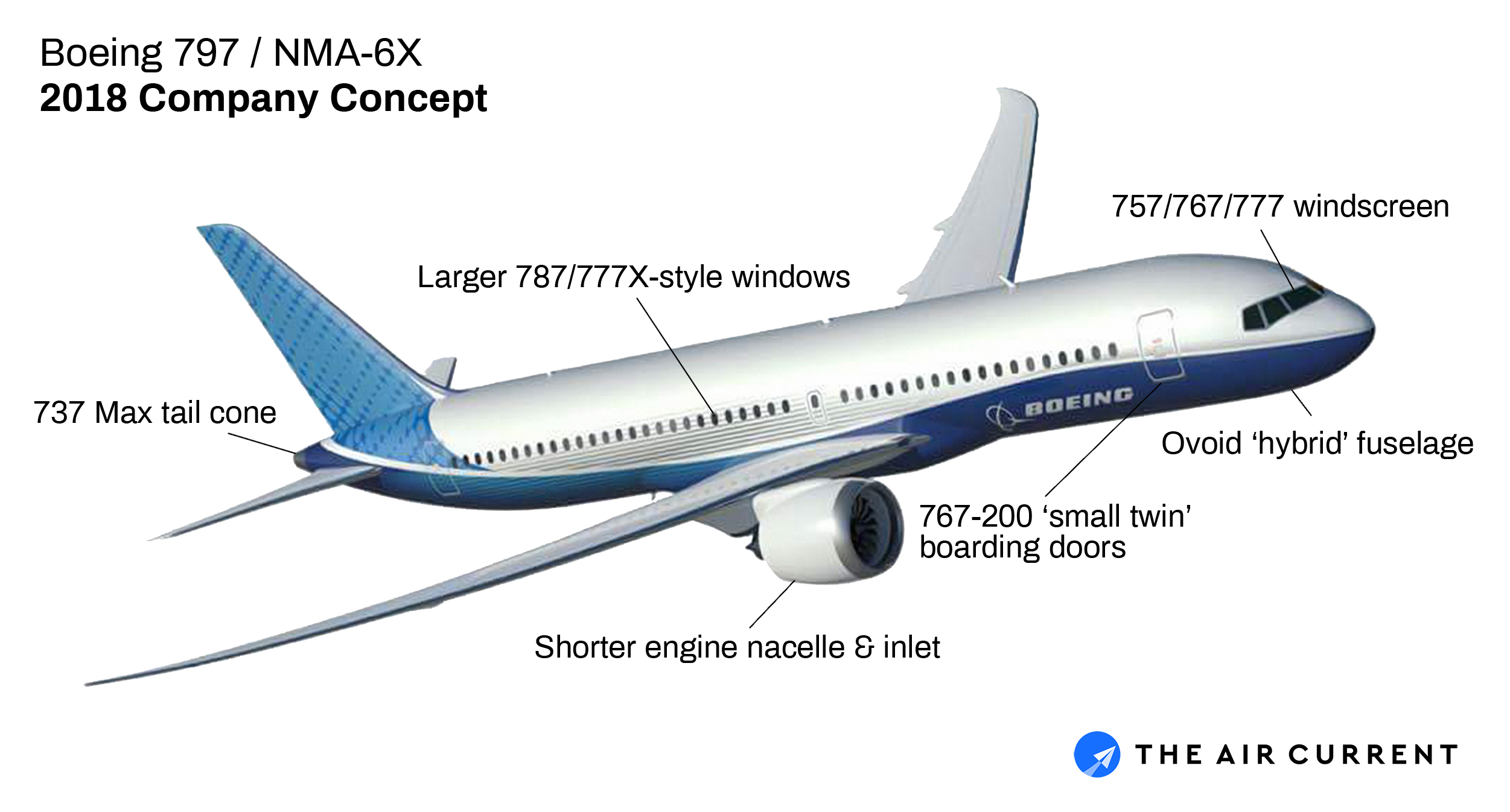 Top executives at global airlines and lessors, including many who were thought to be likely large launch carriers for the NMA (which would eventually become the 797), have soured on the idea of Boeing's 220 to 270-seat twin-aisle concept and are privately pushing for a successor to the 737 Max and the aging fleet of 757s.
Related: The linchpin technology behind Boeing's 797
Behind the scenes, Boeing has been recently briefing a small handful of U.S., European and leasing customers on an all-new aircraft — dubbed the Future Small Airplane (FSA) — whose first models would notionally be 180 to 210-seats. That's larger than the 737 Max 8, which seats 162 passengers in a two-class configuration.
Continue Reading...
Next Post
Three Points
Four Points: McAllister out, Gulfstream's G700, 737 Max 10 movement, A320neo's eRudder
Sign up to receive updates on our latest scoops, insight and analysis on the business...