The fourth in a series focusing on Boeing's road to developing its next all-new commercial airplane.
Where did Boeing's 'Black Diamond' come from? And where did it go?
The moniker has been an ultrasecret industrial mystery since it was first revealed by Aviation Week in 2015. Its origins are known only to a few that developed Boeing's ill-fated bid for the U.S. Air Force's Long Range Strike Bomber.
Launched secretly three years prior, some believe that Black Diamond got its codename from a community in Washington state. Others saw it as an homage to the steepest and most challenging slope a skier can descend.3In this case the slope is a production learning curve.One retired industry leader even suggested the diamond was the shape of Boeing's own bomber design.
Related: The linchpin technology behind Boeing's 797
But Black Diamond is also — quite literally — a diamond. Not a precious stone, but the shape that Boeing is uses to represent the new crown jewel of its simulation-based engineering future. And today, it is the base on which its New Mid-Market Airplane (NMA) — eventually its 797 — is being built.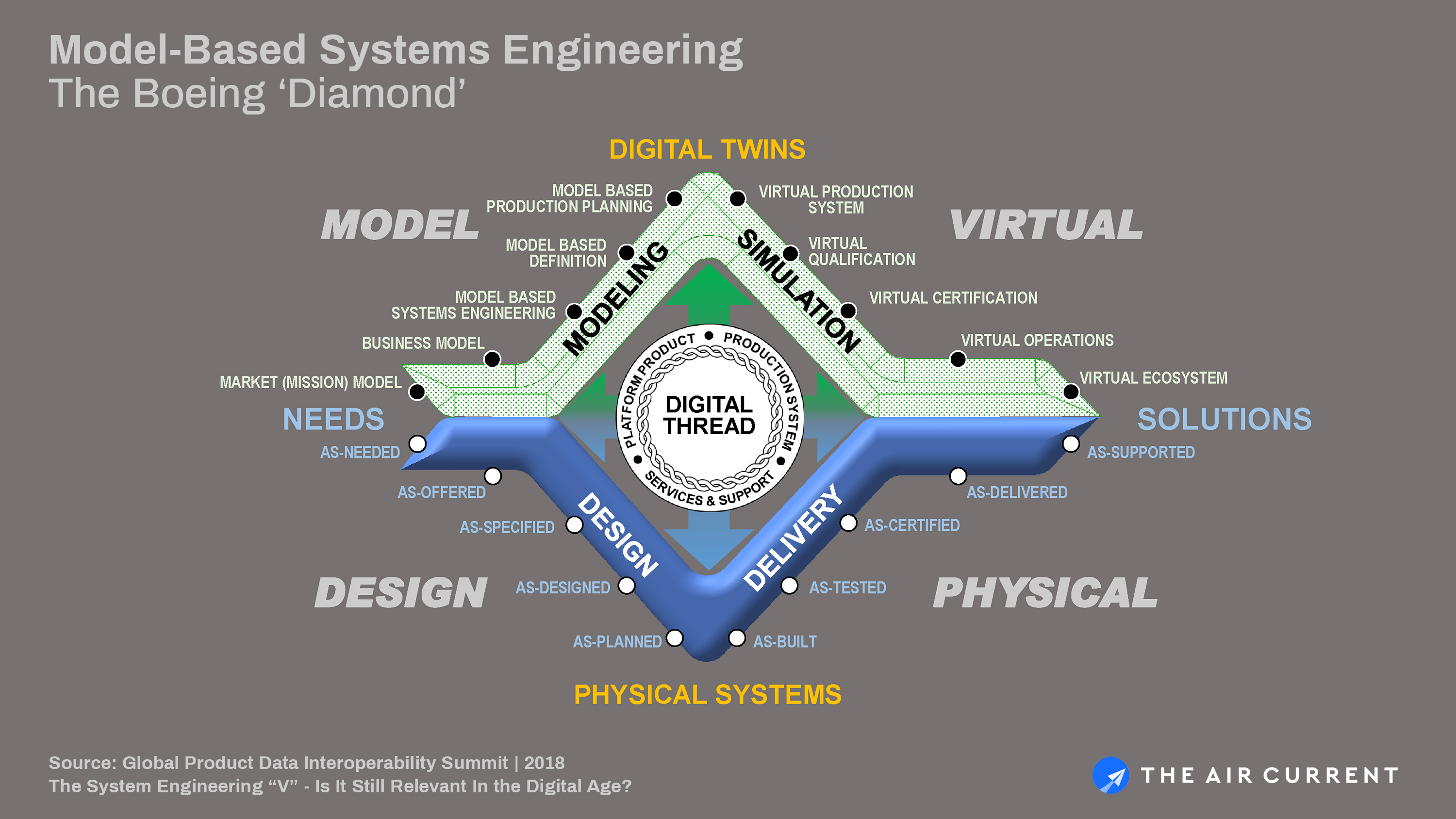 Continue Reading...