Log-in here if you're already a subscriber
returning the 737 Max
to service after its extended grounding and working through
manufacturing quality issues
that have waylaid at least 80 787s, to redesigning key portions of its
KC-46 tankers
and its
CST-100 spacecraft
, the stability Boeing so badly seeks eludes the aerospace giant. All that is to say nothing of the unprecedented collapse in demand for commercial air travel in a pandemic that shows little sign of easing.
Its flagship 777X, which first flew a year ago, is stalled by the combined fall-out from airlines saying they don't want large aircraft any time soon and the intense regulatory scrutiny that has come from the 737 Max's twin crashes and recertification. Boeing on Jan. 27 wrote off $6.5 billion on the 777X program and slid service entry of the 400-seat 777-9 to late 2023, nearly four years after it first planned. The program had already slipped once into 2021 due to engine issues and again into 2022 when the pandemic arrived.
Related: New Boeing CEO says the future has to wait
When it first launched the 777X in November 2013 on the back of three Middle Eastern carriers plotting world aviation domination, Boeing envisioned the aircraft as another in the successful series of aircraft spawned from the original 777 first certified by the Federal Aviation Administration in 1995. Every follow-on derivative from the original 777-200 has been anchored on that approval, allowing the company to focus certification efforts on specific areas of the aircraft that were changing. The result is an inherently lower cost process that grandfathers much of the airplane's unchanged design under the jet's original 1995 certification requirements from 25 years ago.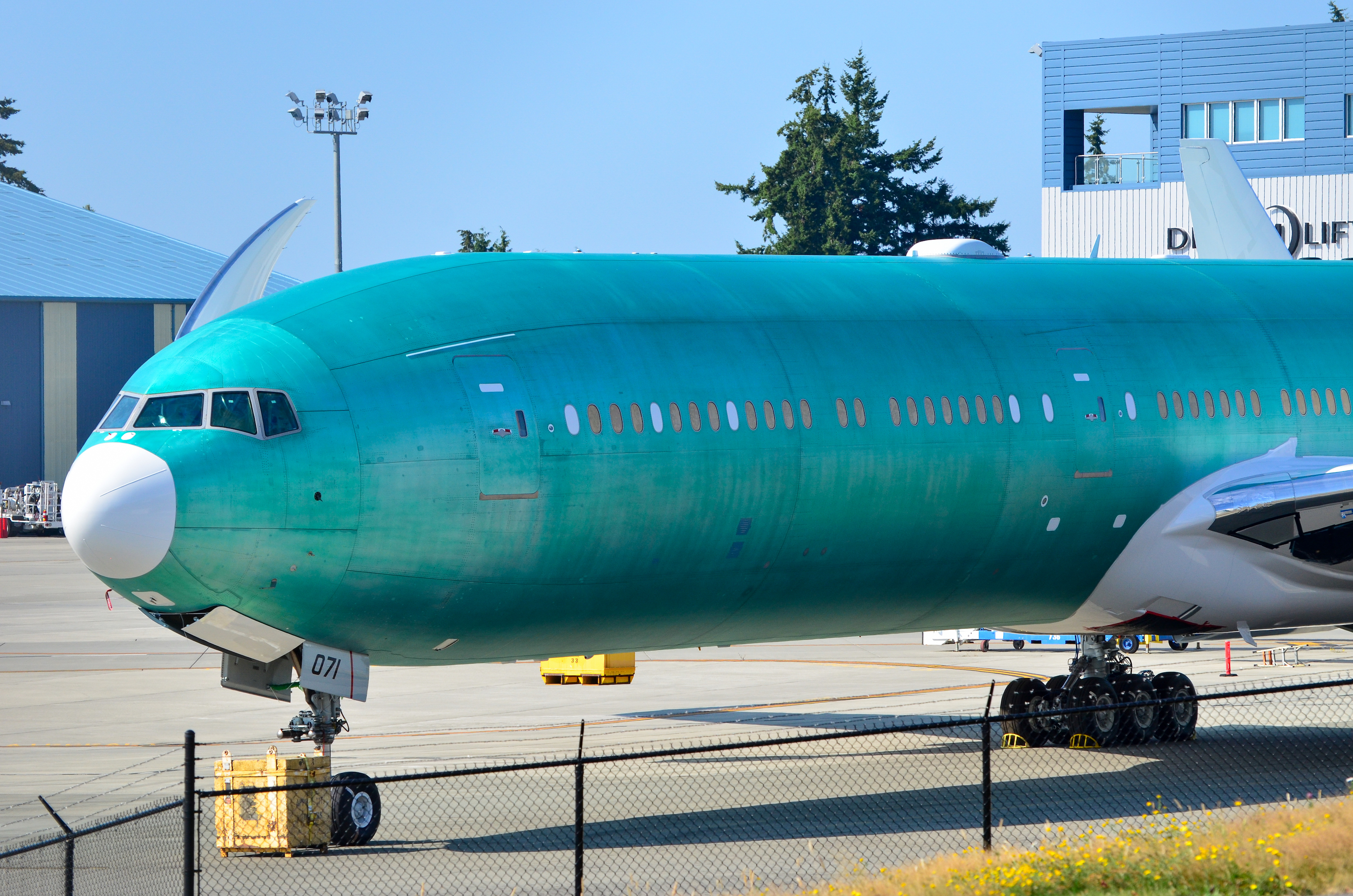 Crucially, Boeing said it has completed "an updated assessment of global certification requirements" and was a significant driver of the new schedule that has been heavily guided by a collapse in demand for the largest twin-aisle aircraft — a casualty of the COVID-19 pandemic. A Boeing spokesman confirmed that the 777X — which is around 80% new — will remain tethered to the comparatively-youthful 25-year old 777 as an amendment to its FAA type certificate. Starting with a new type certificate would have massively ballooned the slate of required changes.
Continue Reading...