In the eyes of Boeing's new chief executive, David Calhoun, there's no chance the 737 Max doesn't return to service. But that's not to say, he adds, that the uncertain re-acceptance of the airplane by its customers and the flying public won't significantly steer how it decides what the company should do next. But that's going to have to wait.
"I believe in this airplane," said Calhoun of the 737 Max. "I'm all in on it and the company's all in on it, and I believe the [Federal Aviation Administration] is all in on it."
In a 50-minute question and answer session with reporters — his first as CEO — Calhoun, struck a divergent tone from his predecessor, Dennis Muilenburg, who was fired in December. Calhoun is on his eighth day as the company's top executive, following more than a decade on the company's board of directors. He also spent the morning addressing employees during a company-wide webcast.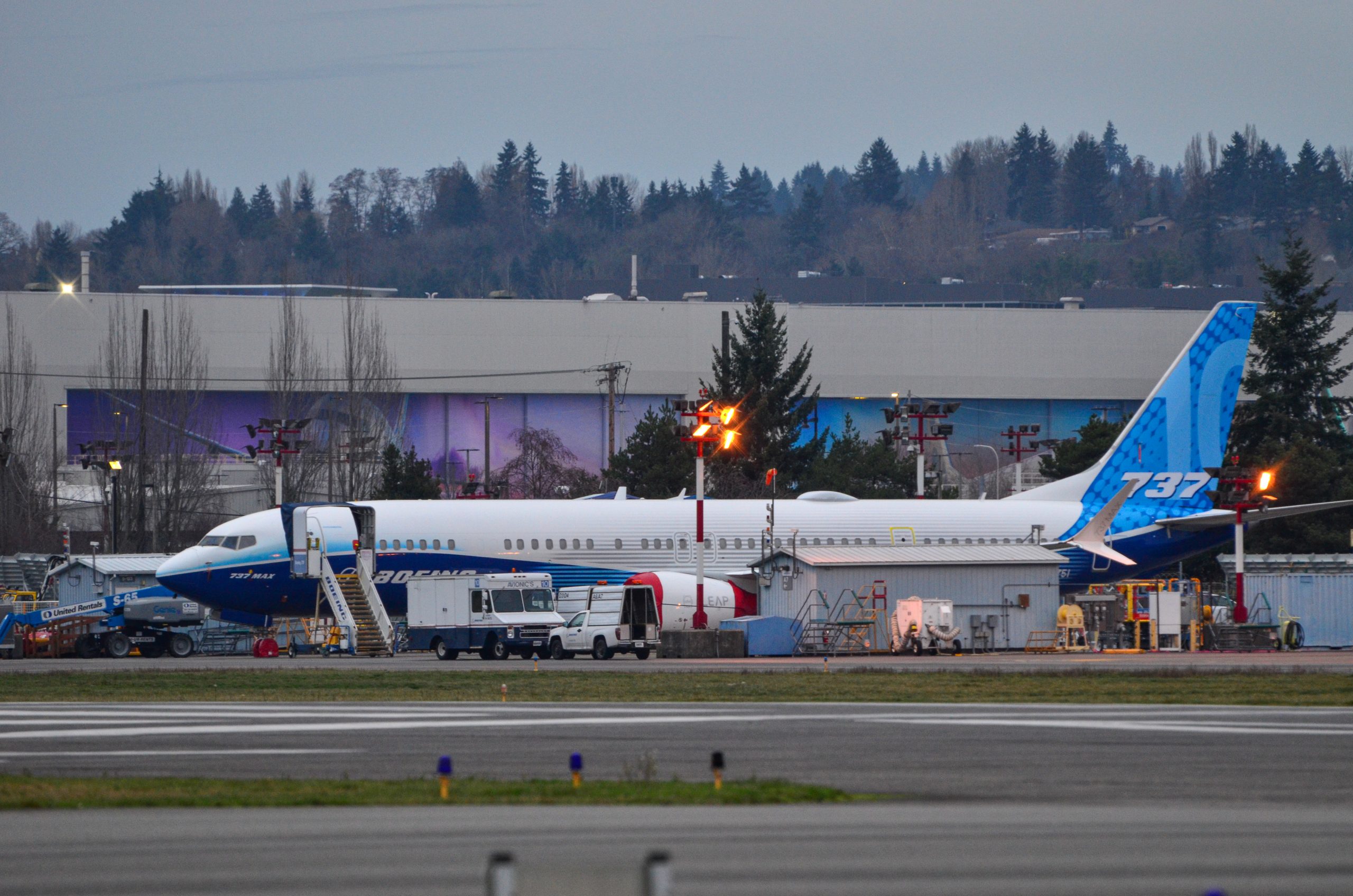 Reflecting the depths of the crisis in which Boeing has found itself, Calhoun said he has embraced a focus on immediate priorities, returning the grounded airplane to service and delivering on its existing commercial, defense and space commitments to frustrated customers.
"I pretty much told [employees] that that's all we're going to be working on here for awhile," Calhoun said, who plans to "do a little less 'visioning' and a little less long-term planning and a little less all that stuff. And we're just going to get back down to restoring trust with one another, trust with our customers and trust with our regulator and be transparent every step of the way, no matter how tough that is. And it will be. And then we're just going to get at it."
Related: FAA pushes back on 'pressure' to return Boeing 737 Max to service
Boeing on Tuesday said the 737 Max won't begin returning to service any earlier than June or July. Pushing out the jet's return, said Calhoun, was part of the company providing "a realistic timeframe" to global regulators and its customers, given its recommendation to first put every Max pilot through a full flight simulator training session. "We have to plan for that interaction and time so that [regulators] don't feel so pressured that they…exploded like they did in December. I'm not trying to be conservative. That's not the objective here. I'm simply trying to put a reality-based set of numbers out there."