Chinese social media was abuzz Thursday evening (U.S. time) with apparent footage of a test aircraft flying with the CJ-1000A under its wing, the country's homegrown jet engine from Aero Engine Corporation of China intended to power its domestically-designed Comac C919 later this decade.
The CJ-1000A's arrival is perhaps the most important development for Chinese civil aviation since the May 2017 first flight of the single-aisle C919. That aircraft, designed through western joint ventures established in the 2000s, remains wholly reliant on CFM International's Leap-1C engine, which the CJ-1000A seeks to replace.
The first flight footage appeared on Weibo, shared and amplified by a pair of users known for their earlier leaks of Chinese commercial and military information sometimes weeks or months after they are thought to have happened. Chinese aerospace watchers believe that the CJ-1000A flight took place in January, after a short news item indicated the engine had completed a first flight inspection after mounting on January 9.
Related: New photo adds to the mystery of China's MA700 regional turboprop
While there's no official confirmation of the start of the flight test campaign for the CJ-1000A, the Xian Y-20 test aircraft was flying with a new engine in the number two position with a nacelle painted in white, blue and gray, matching the mock-up of the powerplant displayed at Air Show China in 2021. The powerplant is among the country's most challenging and sought-after civil aviation development efforts and a pillar of China's 14th Five Year Plan, aiming to free the country of western dependence on the hardest to duplicate aircraft system.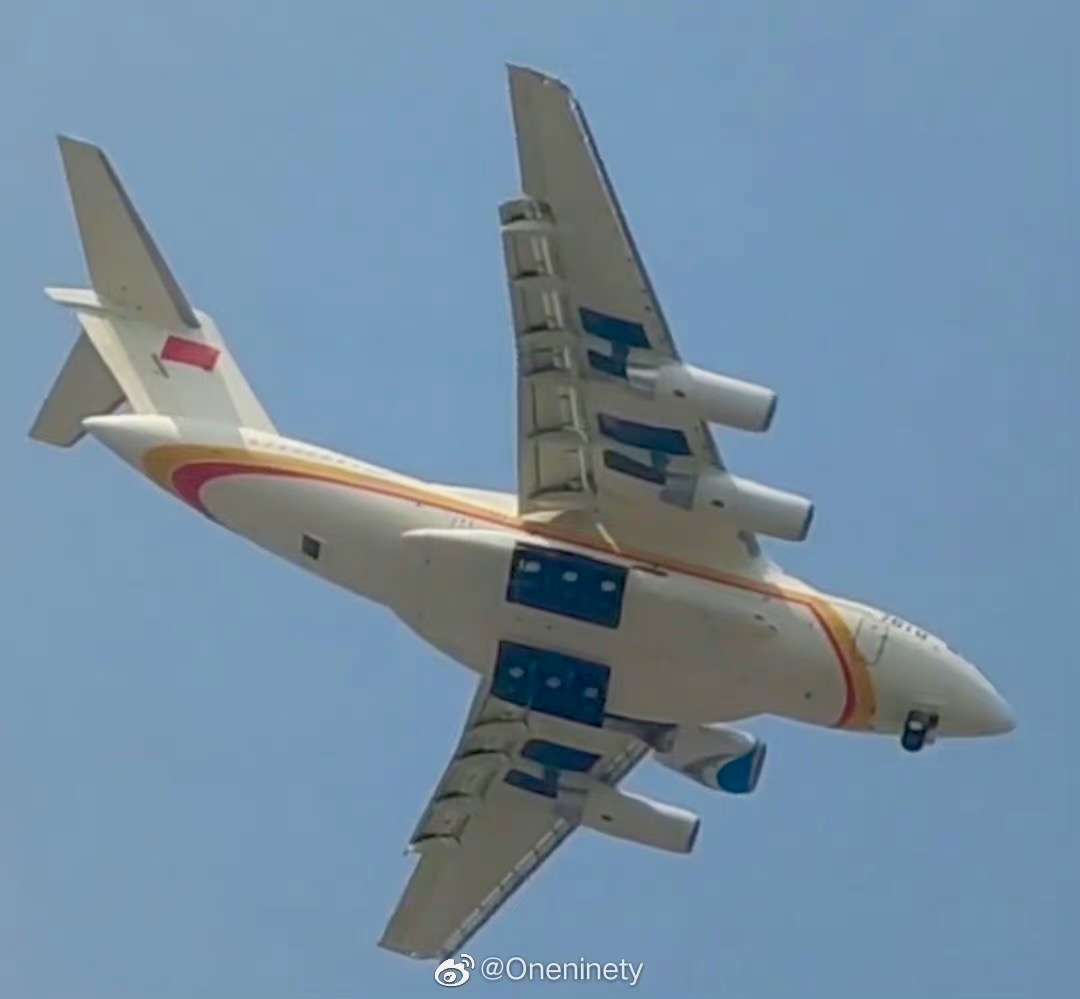 The flight's disclosure comes as China and Russia embrace one another following a state visit by Chinese leader Xi Jinping to Moscow. There has been growing evidence among the western intelligence community that China is providing arms to Russia in its war in Ukraine. That prompted calls for a retaliatory killing of China's civil aircraft industry, chiefly by cutting off deliveries of Leap-1C engines for the C919.
The Chinese engine likely faces a long road to entry-into-service, mass production and achievement of reliability standards comparable to the latest generation of western engines that, even with decades of experience behind their designs, have faced acutely frustrating technical issues the better part of a decade since their introduction.
Related: China's civil aircraft projects face derailment with new U.S. restrictions
Pursuit of the special sauce to bring advanced propulsion to its own domestic capabilities — both civil and military — has made U.S. and European knowhow a prime target of Chinese industrial espionage. Chinese intelligence officer Xu Yanjun was convicted in November 2021 and sentenced to 20 years in prison after a foiled plot to steal trade secrets related to the carbon fiber fan blades and casings on CFM partner GE Aerospace engines. Bloomberg BusinessWeek in September 2022 authored an extensive feature on the circumstances that lead to Xu's 2018 arrest in Belgium. In January, a former GE power engineer was sentenced for conspiracy to commit economic espionage.
The country has already fielded Shenyang WS-20 engine a high bypass military derivative for the Y-20B airlifter fleet. The engine is widely believed to be based on the CFM56 core, which generationally preceded the Leap. The WS-20 also goes by the commercial name AEF1300.
Death by 1,000 Tiks
The effects of an abrupt economic breakup are stark. A year since the Russian invasion of Ukraine and the resulting sanctions intended to cripple its economy, Russia's commercial aviation operations are showing clear signs of deteriorating safety and having already obliterated its own single-aisle Irkut MC-21-300 program in the medium term, it faces a grounding of its homegrown, but western powered, Sukhoi Superjet because of a shortage of spark plugs.
Related: The Russian aircraft fleet is set on a course to crumble, but it won't happen overnight
Yet, what's happening between the U.S. and China is evolving far more slowly. On March 23, the same day that the CJ-1000A footage surfaced, the U.S. Congress hauled Shou Zi Chew, the CEO of social media platform TikTok, in front of the House Energy and Commerce Committee.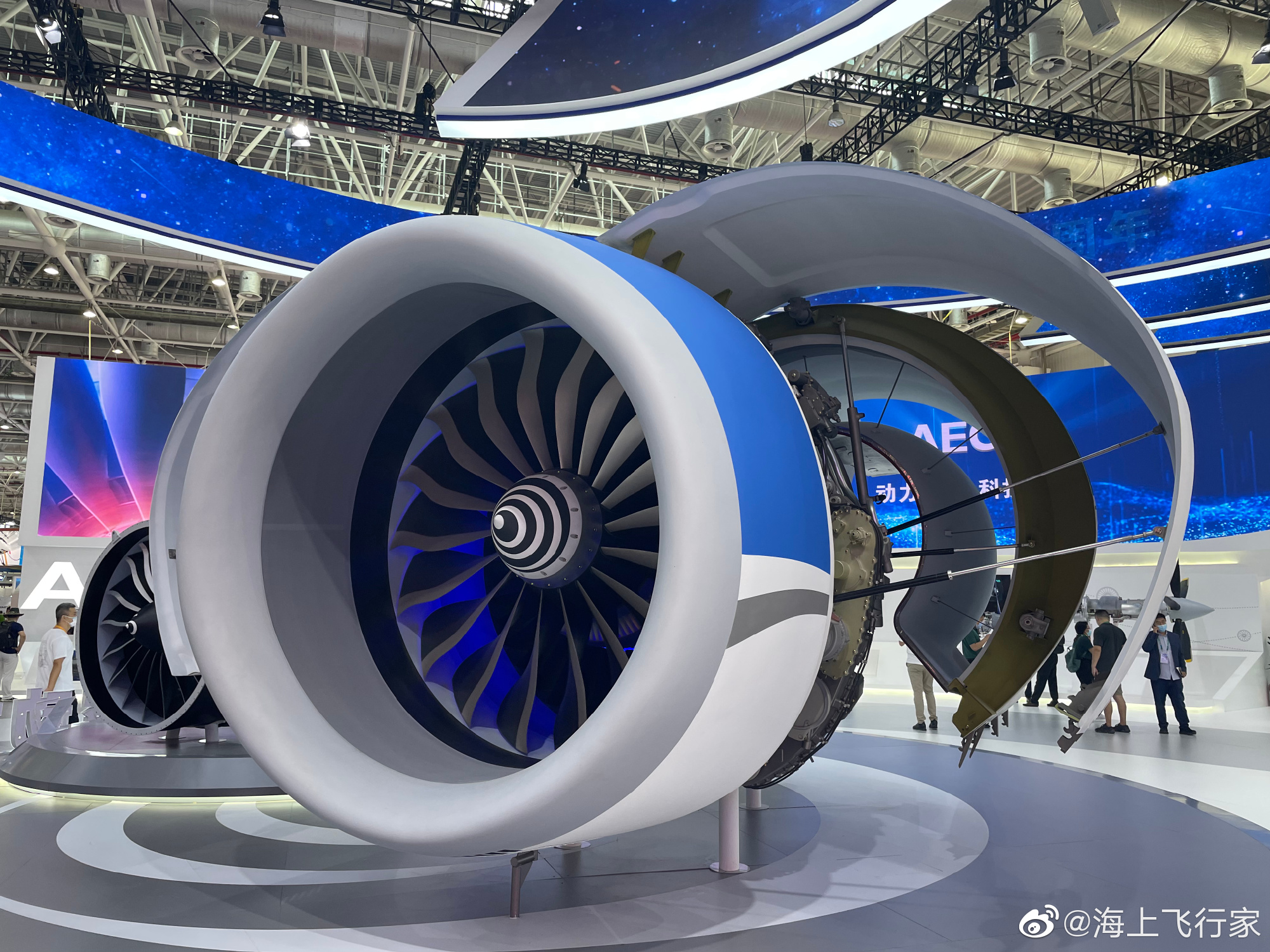 "To the American people watching today, hear this: TikTok is a weapon by the Chinese Communist Party to spy on you, manipulate what you see and exploit for future generations," said Rep. Cathy McMorris Rodgers, Washington-state Republican. "Your platform should be banned." 
Related: Jetliner diplomacy between the U.S. and China looks a long way off
Whether or not Congress has the evidence to support that position, the unanimity of McMorris Rodgers' view on both sides of the aisle underscored the speed at which the U.S.-China relationship has continued its descent into shambles.
An algorithm that serves users highly tailored content is why TikTok has been so successful and its adoption in the U.S. has broadly changed not just the social media habits of Americans, but also in-flight connectivity requirements. Such increasingly sophisticated social media algorithms are powered by more user data, which U.S. politicians fear could be accessed by hostile governments.
"Social media applications are chewing up incredible amounts of bandwidth," said Anuvu CEO Josh Marks on the Airlines Confidential podcast recently. "If you think about apps, like TikTok, or Reels, you know, in order to load the next piece of content you're going to see, they send information up to the cloud.
Related: Boeing postures for a long freeze inside China
"And so where before it just used to be about a freight train of data coming from the internet to your seat over the aircraft connectivity system, today, it's really much more of an interactive requirement, right? There needs to be a lot more data uploaded from the plane. And that's what's driving the changes in satellite networks. That's what's driving the interest in these new low Earth orbit satellite systems" like SpaceX's Starlink and Amazon's Kupier constellations.
The U.S. Department of Justice is investigating ByteDance for its surveillance of journalists from BuzzFeed and the Financial Times reporting on the social media platform. In December, TikTok parent company ByteDance's chief counsel acknowledged that its staff had "looked at the IP addresses of the journalists" to compare them to the location data of employees it suspected of leaking confidential information to the publications.
Whether or not TikTok is formally banned by an act of Congress, as some in the Biden Administration believe is required, the two largest economies on the planet are slowly spiraling toward a breakup and Brazil and India are positioning to fill the steadily-growing void.
Related: China's surveillance balloon deflates Boeing's hopes for 737 delivery resumption
Aviation officials and aerospace leaders are seeking a shift in posture that comes with Boeing's continued exclusion from China. Reuters reported that Indian officials were urging Boeing and Airbus to set up final assembly lines in the country. Airbus is establishing a line in India to build 40 C295s and Boeing has stepped up the Indian contribution for the 737 Max and is opening a new Boeing Converted Freighter line in Hyderabad. The latter's 737 Max interior completion center in Zhoushan, China has sat effectively dormant since the aircraft was grounded in March 2019 and new deliveries to the mainland were halted.
Aviation Week reported March 24 that Embraer CEO Francisco Gomes Neto is ready to offer a final assembly line and completion center for E2 aircraft in China, contingent on a larger order from Chinese carriers. That may be an increasingly attractive option for China, which with Boeing excluded, would give it single aisle deliveries from two western suppliers again. The E190-E2 was certified by China's aviation regulator in November.
Write to Jon Ostrower at jon@theaircurrent.com
Subscribe to TAC