It's hard to call the 2022 Farnborough International Airshow a return to normal. Perhaps an early arrival at the new normal, but beyond the ebullience of an aerospace industry that had a great fall, all the king's horses and all the king's men couldn't quite put the aerospace industry back together again.
There were a lot of feelings at this year's summer airshow. Everywhere you looked, things felt fragile. And they were. A static display missing Russian and Ukrainian aircraft, Chinese exhibitors nowhere to be found. It was a show marked by who was missing, rather than who showed up.
Related: Even without flying, eVTOL takes up the air at Farnborough
The sustainability crowd (read: EVERYONE) sought to massively overcompensate for the self-conscious realization that a return to growth after the pandemic means a spotlight on a warming world, contributed to by the burning of Jet A. The 40-degree C weather on the second day of the show seemed to underscore the prospect that it might be the coolest Farnborough from here on out.
Subscribe to TAC
The industry is operating in a split screen. The outsized long term promise of SAF, hydrogen, hybrid and electric propulsion seemed to overwhelm the idea of what the industry can deliver today on sustainability. The incremental fuel savings that come with winglets, engine washes, drag reduction packages and the like deliver small, but important chunks in fuel savings; savings that when applied across a single-aisle jet fleet for example, have the potential to deliver greater aggregate carbon savings than electrifying every regional aircraft flight under 19 seats.
Yet, while the contribution to carbon reduction this decade may be small, the necessity of varying technology's ability to blossom into the heart of air transport is fundamentally the industry's ticket to earning long-term viability. Even amid today's surging demand for aircraft from Boeing and Airbus – and the carbon that comes with that industry growth – there was a quiet strategic conversation taking place over how a changing planet will begin to permanently reshape the economics and growth of global aviation.
Related: Boeing 737 Max 10 certification testing to slip into 2023
By the numbers, Boeing had a very solid show. Delta picked up its flag and enthusiastically waved it in favor of the 737 Max 10 – and congressional action to bring the aircraft, EICAS free, to its fleet. Boeing, which at one point eschewed the air show order game, came with roughly 225 orders and commitments to illustrate the demand for the 737 Max, a necessary overcompensation given the state of play of the last three years.
It's a flipped reality. The fact that Airbus didn't have a huge spate of orders to announce is less reflective of its diminished sales success than a world in which – even with rate 75 on the horizon – it doesn't have the delivery slots to sell in 2022.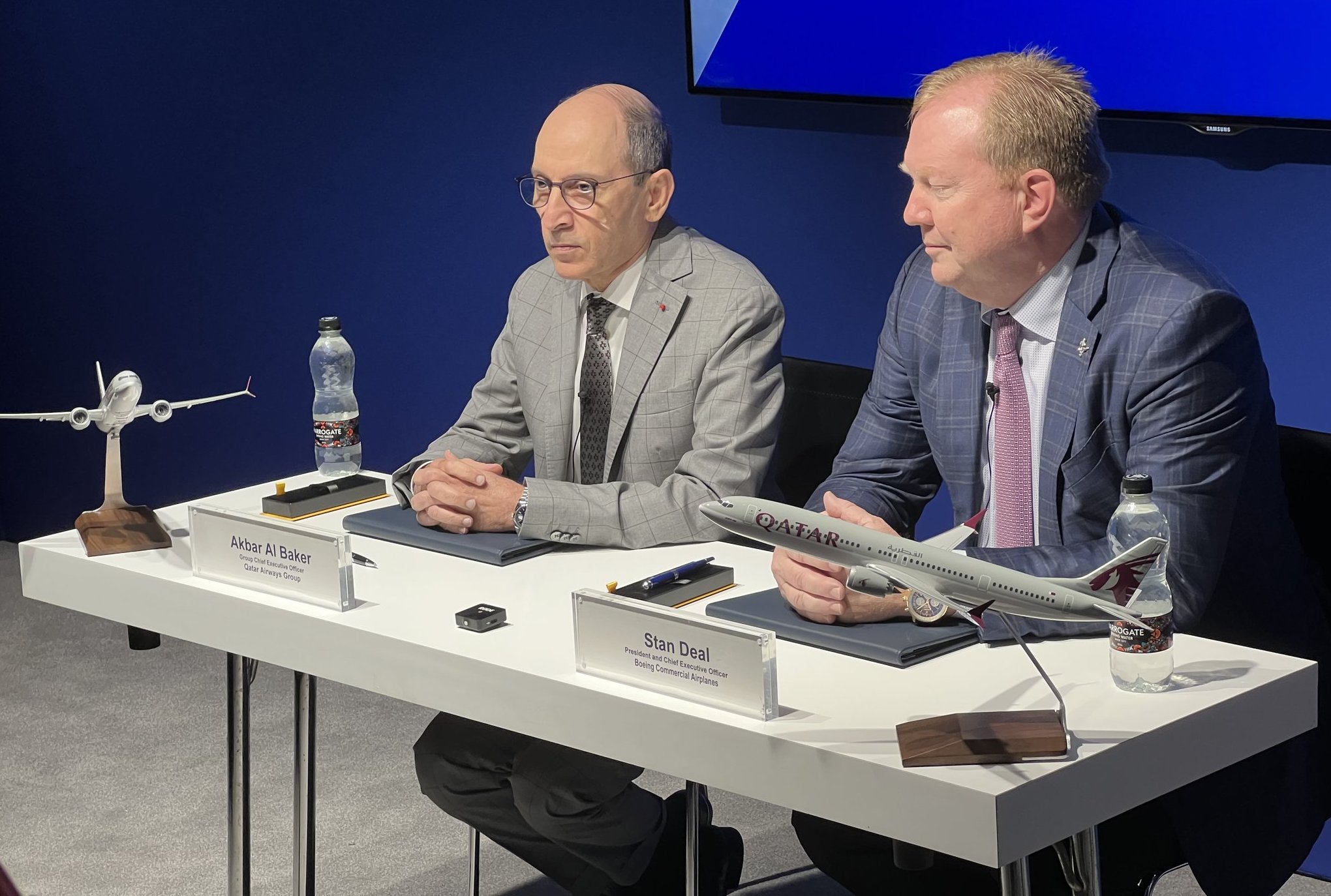 Now, let's go deeper for a moment. Everyone is lowkey angry with everyone else. 
"No one in the industry is happy with Boeing right now, not customers, suppliers, investors," wrote Bank of America's Ron Epstein. "I am always happy," said Qatar Airways' Akbar Al Baker as he signed a deal for 25 737 Max 10s, at the same time he is in a bloody and brutal legal battle with Airbus over peeling paint on the A350. The subtext of the show was fraying relationships. 
A major story was hiding in plain sight. The presence of a surprising touchscreen on the flight deck of the 737 Max 10 test aircraft quietly told the story of industry angst. It was easy to miss as a big change to the flight deck. Yes, the touchscreen is in development – first for the 737 Max 10, assuming it comes to market – but most notably, the new Boeing-built box replaces the one provided by longtime partner GE Aerospace. It's the first major production project for Boeing's AvionX, but one that puts a major dent in the relationship between Boeing and GE. Even as GE and Boeing talk about their enduring partnership, it has deeply rankled all involved.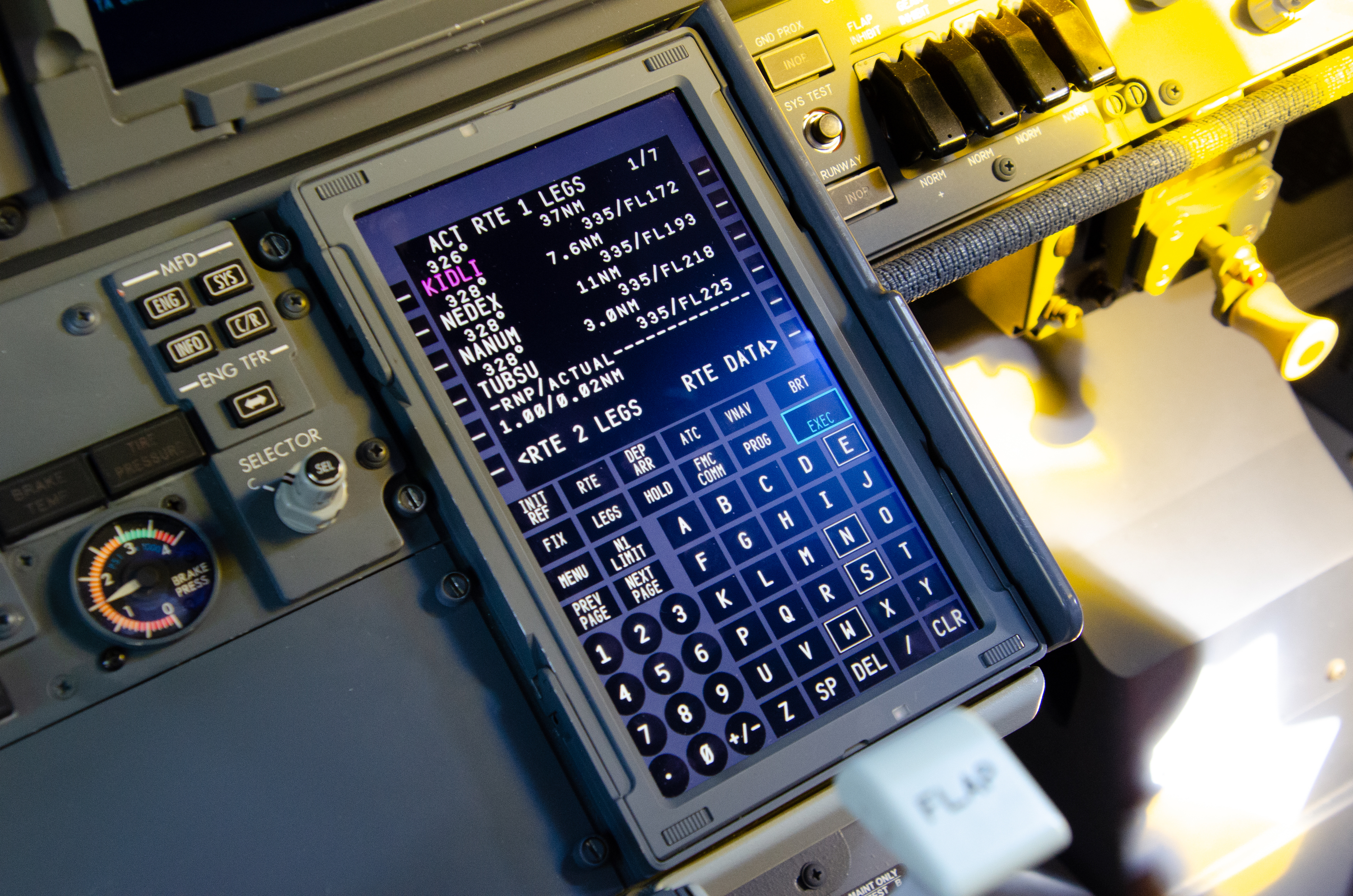 Airbus was happy to threaten Pratt over its future on the A220 as it looks at the stretched -500. The not-so-subtle shot across the bow to build an airplane capable of transcontinental range introduced the idea of dual-source engine offering with CFM for the airplane. It's a $1.5 billion investment for both, effectively advancing a half-step re-engining to the A220 sometime in the second half of the decade. Incumbency at Delta, Air France, Air Canada, JetBlue and AirBaltic is Pratt's biggest advantage, but that doesn't seem to have stopped Airbus Chief Commercial Officer Christian Scherer from tossing a grenade into the discussion.
Related: Airbus advances A220-500 strategy around transcon and possible second engine
And then there's Rolls-Royce looking for a path forward. Each train it expected to ride has been indefinitely delayed. An A350neo and 797 are a decade away, putting Ultrafan's grand ambition on ice. It does have an expected wide body resurgence to enjoy on the A350 (and eventually 787) as the 777X remains three years away. It offers more than a bit of context to why the potential for a Pratt & Whitney spin-off from Raytheon is on Warren East's mind.
Related: Rolls-Royce CEO says Pratt & Whitney spin-off 'might' guide rekindled collaboration

Few would say it in public, but privately everyone is pointing fingers at everyone else. "We need suppliers that are less arrogant than they have been," said IATA's Willie Walsh. "We are customers, but we're not always treated like customers…That is probably a feature of the fact that there is a duopoly there, so they can afford to be."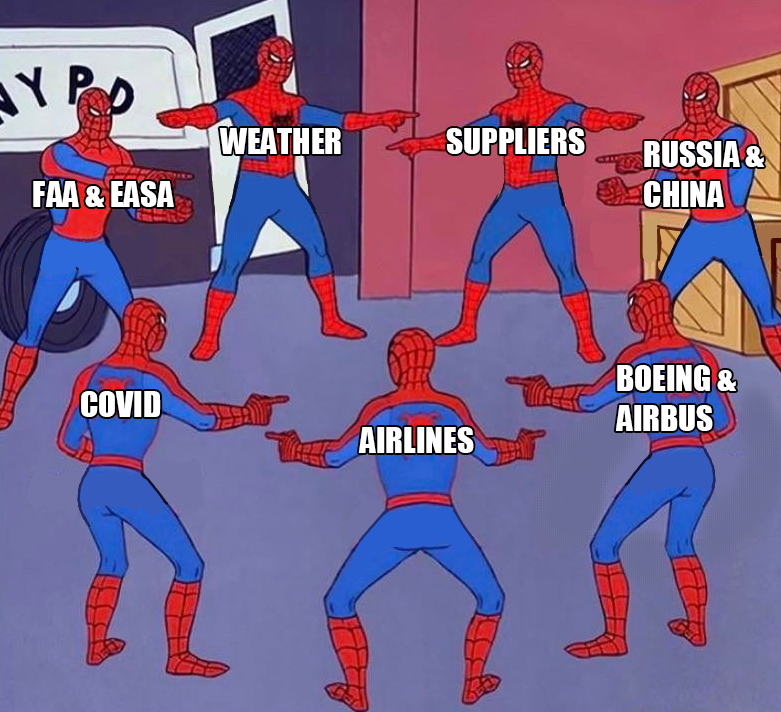 Plane makers are annoyed at the engine makers, who have seemingly returned to the same problems of 2019 without a clear plan to avoid building gliders. Engine makers are irritating airlines and lessors as they try to boost the sales price of engines after reflecting on a business model where the razor should be a lot more expensive than it historically has been. 
Suppliers are looking up at plane makers and either don't believe their ramp up plans or have been squeezed so badly in the past they are reluctant to go along. Airlines, stuck in their own contradiction, lacking staff to facilitate their schedules, are annoyed at the regulatory and supplier-induced delays in getting their badly needed aircraft. 
What's clear after the week that was, the industry needs to look inward at its relationships if it's going to really put itself back together again. Sustainability isn't only about carbon. Group hug in Paris, everyone.
Write to Jon Ostrower at jon@theaircurrent.com