This post is also available in:

简体中文 (Chinese (Simplified))
Log-in here if you're already a subscriber
Overall, the International Air Transport Association is expected to say next week that global air freight traffic — carried by both passenger and freighter aircraft — declined around 10% in February as global economies reeled from COVID-19. IATA expects an overall decline in 2020 in the range of 15% to 20% for the year, with the anticipated economic downturn. But even with that excruciating contraction, everything from medical supplies, flowers and mail to seafood, clothing and consumer electronics is still pouring into the global inventories at a faster pace than can be transported by air.
Related: Coronavirus plunges aviation into singular event, traditional recovery models useless
Before the COVID-19 crisis, passenger aircraft were carrying 45% of the world's air cargo. Sidelining the passenger jet fleet means goods still have to move, even as the world economy faces a sharp downturn. Even if every commercial airplane were grounded globally, "demand has to drop off by half for there not to be an uptick for freighter operators," said Frederic Horst, Managing Director of Cargo Facts Consulting.
Despite this boom, U.S. cargo carriers secured $4 billion in funds to cover wages and benefits as part of the U.S.'s $2 trillion stimulus package signed into law Friday.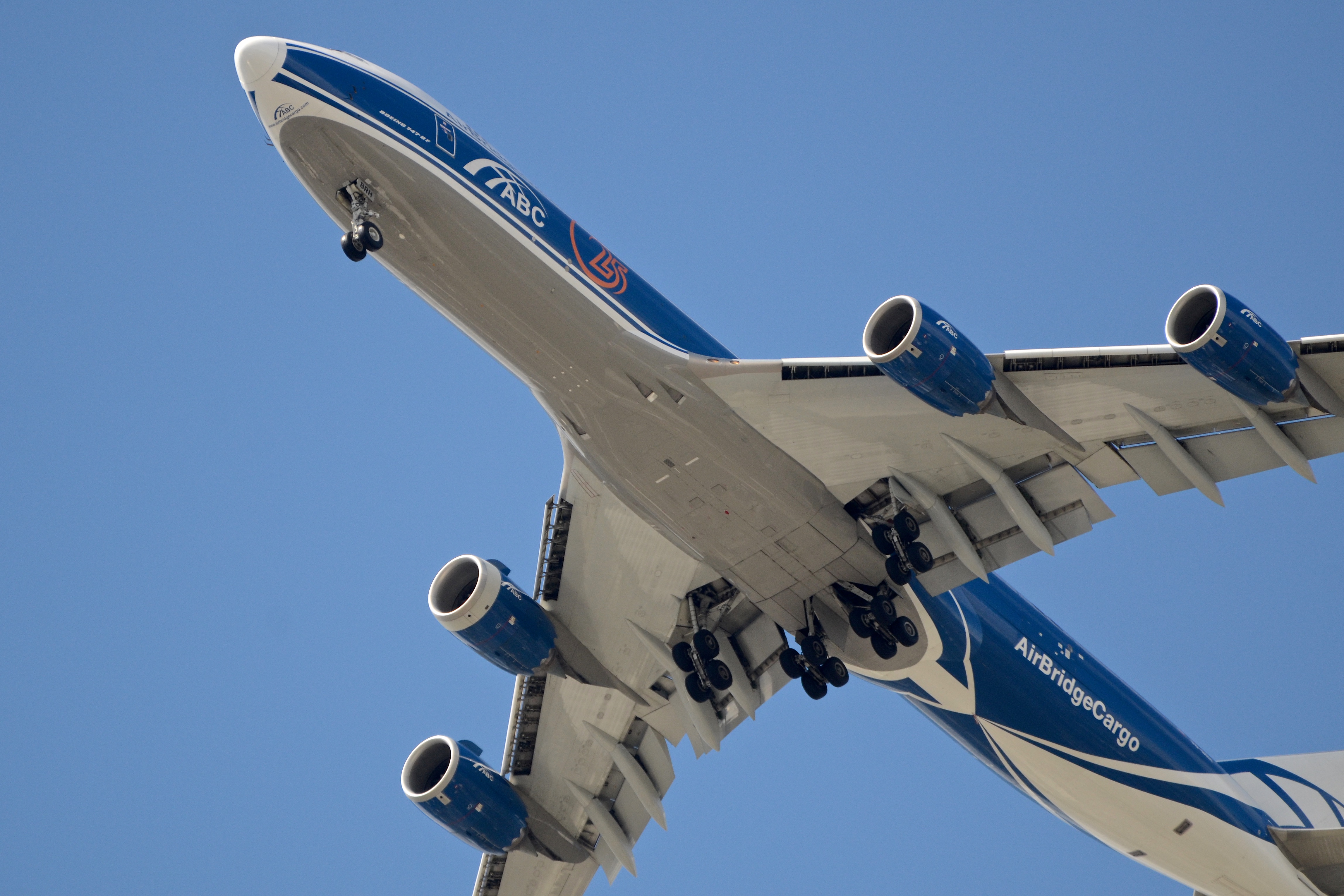 An analysis by The Air Current of exclusive data provided by Flightradar24 for 30 air cargo carriers showed a 3% average increase in flights in March compared to January and February. However, digging deeper, the data illustrated a sharp uptick in operations by non-scheduled air cargo carriers in the month of March. Flying by Boeing 747-8 freighters rose by 20% in March, and 31% for 747-400s as flights by carriers like Kalitta Air, AirBridgeCargo and Cargolux shot up by 46%, 41% and 31%, respectively.
Continue Reading...