The Boston-area consumer electronics company that Matt Nichols works for "used to fill up five to ten seats per week" on Cathay Pacific Airways' non-stop flight to Hong Kong in business class and premium economy. His employer in late-January put a stop to non-essential travel because of the COVID-19 outbreak in China.
A little over a month later, travel that was once considered essential for running the company's manufacturing doesn't quite look that way anymore. "After COVID-19 I dare say we have come damn close to learning how to do it with much reduced travel," said Nichols.
Related: Once scarce, coronavirus creates a glut of unneeded airliners
Similar bans on travel from corporations, non-profit organizations, academic institutions and governments have been put into effect. Travel cancellations have skyrocketed as conferences and events are postponed or curtailed. It's not just business travel. One U.S. airline network planner said bookings to leisure travel markets like those in Florida are off more than 20% and another person briefed on the fallout at another U.S. carrier said there was a 35% decline in bookings from two weeks prior. Another transatlantic carrier said bookings outside of 14 days in advance had collapsed by some 80%.
Life, and flying to get there, is on hold.
But for the first time since the start of this global health crisis, industry leaders are quietly asking What if business traffic doesn't come back? (To the same levels)
History still suggests a quick rebound. Once SARS burned off as temperatures rose during the spring and summer of 2003, people started flying again. The hit to the airline business, far larger today and more globally interconnected, has already dwarfed 2003.
Seventeen years later, the world is connected through seamless high-speed networks, enabling teleconferencing and enormous movements of data. This modern communications landscape converges on to a ubiquitous need for discretionary cost-cutting and persistent environmental pressures to fly less due to climate change — especially in Europe.
All of this prompts the yet-unanswered question as to whether or not COVID-19 is an inflection point for the most lucrative part of global air travel. And senior executives in the aerospace supply chain and airlines are quietly asking if 2017 represented a high water mark for global aviation growth.
Related: 737 Max airlines take cover under the wing of a black swan
And so, an industry ponders, what is on the other side of this crisis? One chief executive of a parts and services supplier to Boeing, Airbus and the airlines said, "The consumer demand will rebound, unless there are fundamental changes" in how business travelers, in particular, are deciding how to spend.
That sharp drop off in future airline bookings means "what starts today, hits six to 12 months from now," said the chief executive. "Either it blows over or we're in another 2008" when the global recession took hold.
"The coronavirus is landing at a moment when the general public, as well as many politicians, corporate leaders and central bankers, are searching for ways to accelerate a shift towards more environmentally sustainable economic activity," wrote Rob Cox, a columnist at Reuters Breakingviews.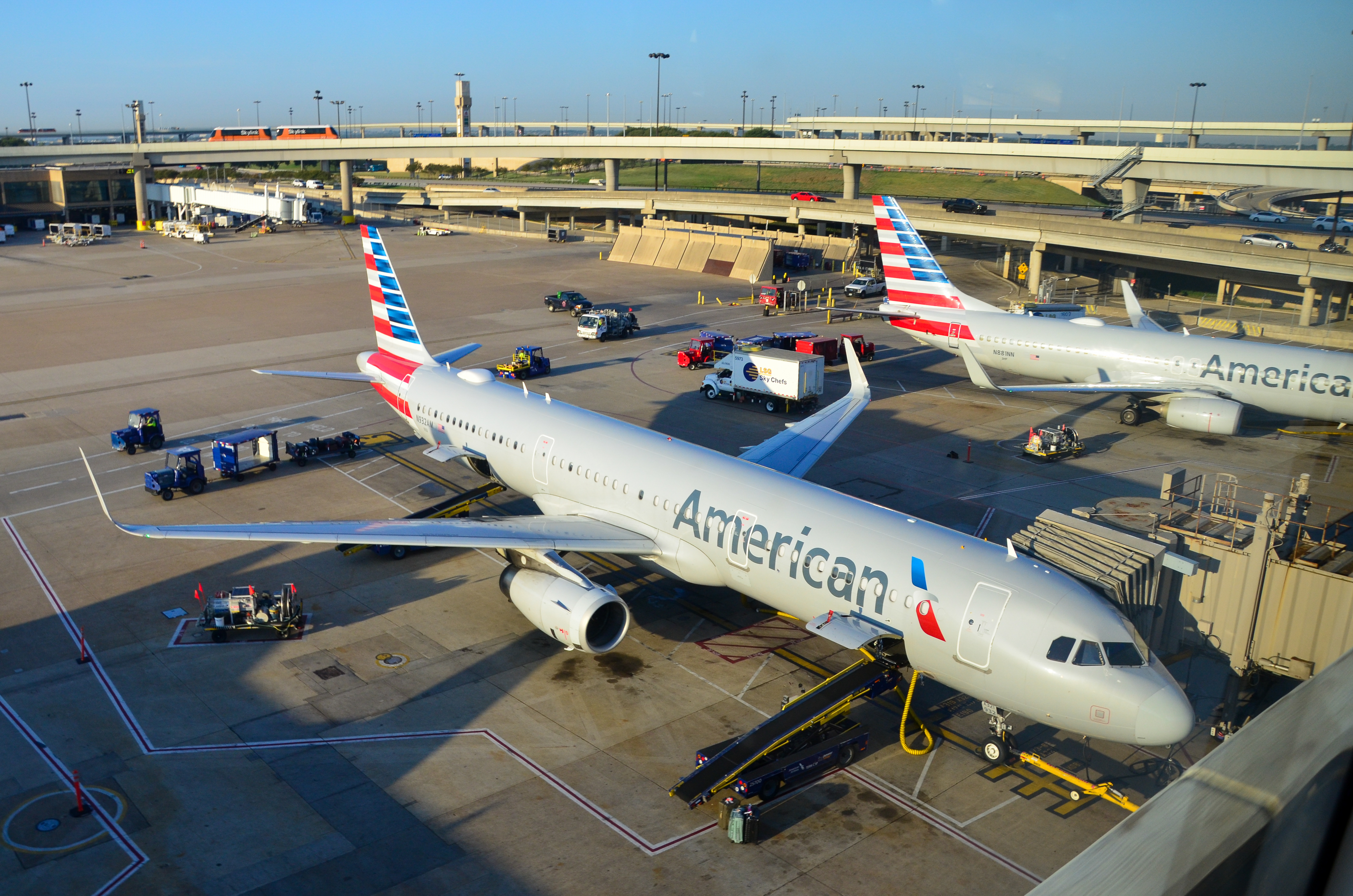 But the initial shock of the last 10 days on economic activity in Europe and North America is still being absorbed, even as Asian carriers are two months into feeling the effects. United Airlines announced a 10% cut in capacity domestically and 20% on international routes and JetBlue Airways plans to pull back 5% of its flying. Lufthansa on Friday said that it could cut up to 50% of its capacity "in the coming weeks" as it adjusts to the fall-out.
The hit stretches far beyond those with exposure to Asia. Southwest Airlines chief executive Gary Kelly said Thursday the carrier anticipated a $200 million to $300 million revenue hit in the first quarter alone. With the collapse in forward bookings, April, May and June may be worse.
"Through almost the entire month of February, our business was very solid. At the end of last week, we started seeing very sharp declines," he told CNBC. "It has a 9/11-like feel."
The International Air Transport Association significantly increased its expectation of the industry's revenue loss, pegging the deficit to anywhere between $63 billion and $113 billion depending on the spread of the disease.
"Many airlines are cutting capacity and taking emergency measures to reduce costs. Airlines are doing their best to stay afloat as they perform the vital task of linking the world's economies. These are extraordinary times," said Alexandre de Juniac, IATA's Director General in a statement Thursday.
Related: Coronavirus is seizing the engine of global commercial aviation
While we don't yet know the full extent of the hit to the U.S. network, for comparison, between August 2001 and February 2002, the U.S. airline industry alone lost 23.2 million available seat miles, a 26% drop in system capacity in the wake of 9/11, according to the Bureau of Transportation Statistics.
And not since September 11, 2001 have Americans had their daily lives directly disrupted so expansively for reasons entirely unrelated to the weather. From those ordered to quarantine because of exposure to those with COVID-19 or school cancellations means children are home unexpectedly or companies are asking employees to work from home, the manifestation of that disruption varies widely.
No doubt, people will travel for business again and likely in huge numbers. Face-to-face connection is essential for our work. But the coronavirus has already forced many business to reassess what constitutes "essential" travel. Yet over the longer term, a realignment may likely mean a further erosion of airline yields to stimulate demand — a trend that has been steadily downward regardless of any global health crisis.
For Nichols and his company, the travel moratorium has rapidly forced a need to figure out how to do its business with Asia online. Digital teleconferencing services like "Zoom meetings have made traveling much less necessary and we learned that through this COVID situation," he said. "I don't think our corporate travel will go back after this. We've broken our bad habits and Zoom has enabled other ways of working."
Write to Jon Ostrower at jon@theaircurrent.com