This post is also available in:

简体中文 (Chinese (Simplified))
Log-in here if you're already a subscriber
No one is more aware of how far it is off its original plan than Mitsubishi itself. It's best to divide the project into two distinct categories. The company's short-term performance — missing its schedule target by seven years and spending billions more than anticipated — has been abysmal. But the long-term outlook — finishing their regional jet next year and the creation of a new pillar of Japanese regulation and industry — may hold significantly more promise.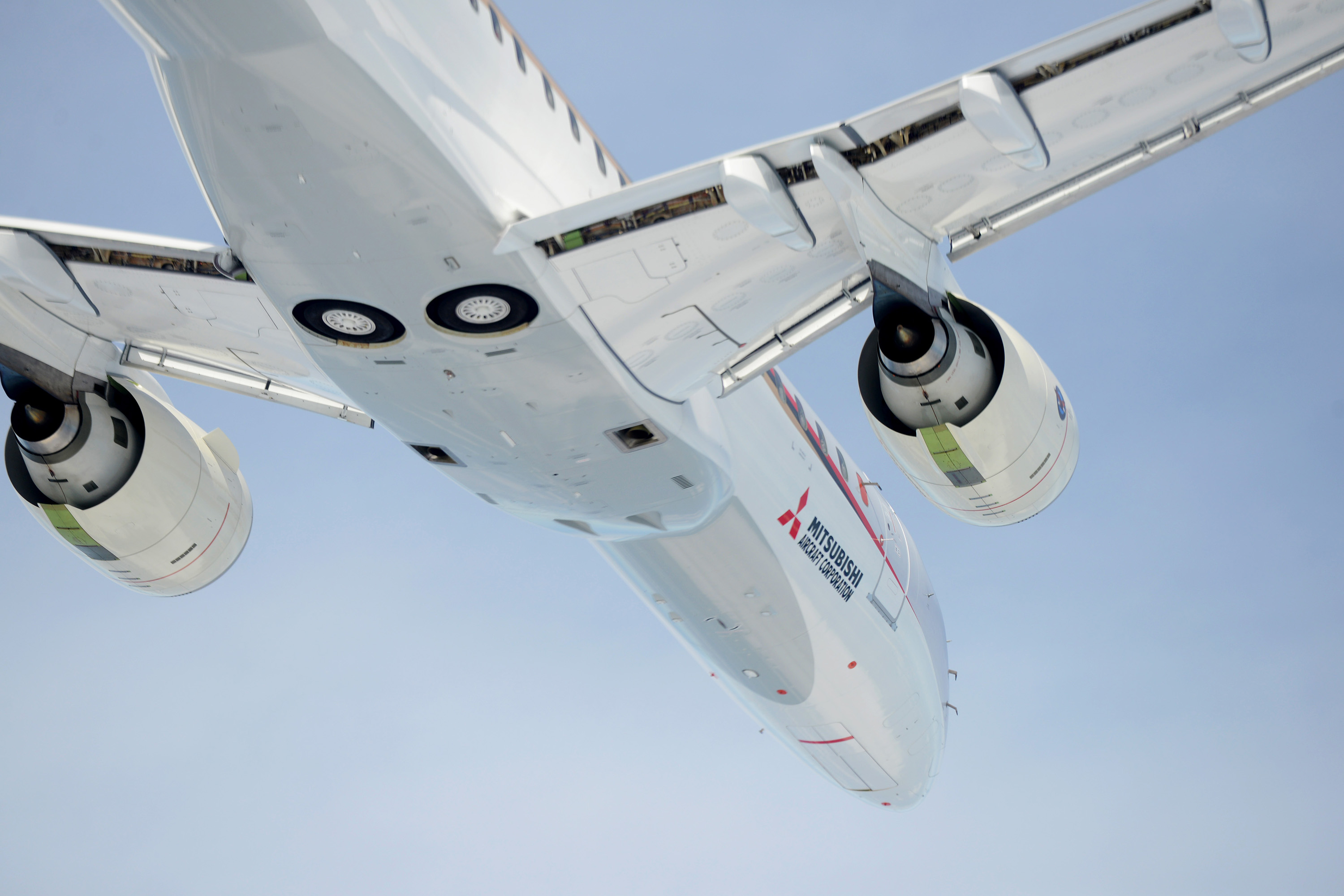 While All Nippon Airways will be the first carrier to take the MRJ90 into its fleet next year, Mitac has its sights set on the United States. Large and small population centers spread across 50 states and a mostly laughable rail network make the U.S. 80% of the marketplace for regional aircraft. Today every regional jet that feeds hubs across the U.S. to fill bigger airplanes was built in either Brazil or Canada.
But while Mitsubishi's overall strategy is unchanged, the strategic landscape in 2019 is radically different. Mitsubishi makes the claim that its very existence is essential for the industry, now packed and compressed into two major players. When it started down the development path with its regional jet, Mitsubishi was somewhere between a distant fifth or seventh place challenger — depending on how one views Russian and Chinese developments. Today, given the western salability of Comac and UAC products, that now puts Mitsubishi advancing toward third, moving up through sheer force of consolidation and the strategic sunset of Bombardier's commercial ambition.
Related: Bombardier's market exit is nearly complete
The argument for more competition may hold increasing weight as airlines stare at their grounded 737 Max aircraft and a competitor also stuffed with orders and a sold-out skyline. The MRJ is no competitor to the single-aisles from Boeing and Airbus, but as both manufacturers spool up their partnerships with Embraer and Bombardier, respectively, some 88% of airplanes in service and still in production will eventually fall under the banner of this superduopoly, according to an analysis by The Air Current of data from Cirium.
To hive off its own portion from the superduopoly, Mitsubishi will need an airplane. Two actually. The MRJ90 is too big for the U.S. and its artificial scope clauses. And Mitac is rethinking its design for the smaller MRJ70.
First it has to finish the long-delayed MRJ90. It's been frustratingly slow-going for Japan. But Japanese industrial patience, a hallmark of the nation's inimitable ethos, is Mitac's most important resource. Its first finish line is finally now in sight, anchored by uniquely-Japanese and newly-formed regulatory regime.
Continue Reading...
Also see: