This post is also available in:

简体中文 (Chinese (Simplified))
The first time I met Pat Shanahan was in May 2008. He was trying to show Boeing's 787 Dreamliner program, which he had been newly appointed to run, was back on track. (It wasn't yet) But Shanahan took a huge group of reporters on the factory floor in Everett, Wash. to illustrate the progress at the rock face.
Leading the group, Shanahan — with boom mics floating over his head — looked less like the adept engineer he is and more like a Congressman giving a tour of his district's Main Street. He knew where everything was or at least what was broken and what needed fixing. "This is a program where about every half hour someone runs into my office and throws a grenade," Shanahan said at the time. It was the act of defusing an unending string of explosives, one at a time.
Related: A tempest rages around Boeing's quiet island outpost in China
In 2010, an airplane machinist spotted Shanahan sprinting at full speed from his black luxury sedan into the factory. Wearing a full suit and tie, he didn't even stop to wait for the elevator to his fifth floor office in the sprawling factory, instead opting to bolt up five flights of stairs into the world's largest building. It wasn't clear at all what he was sprinting to, but this is Shanahan's intensity.
Shanahan on January 1 is headed into one of the most challenging jobs in the world. Currently, Deputy Secretary of Defense, he takes the reins at the Pentagon as acting Secretary of Defense after President Donald Trump accelerated General James Mattis's resignation from the end of February to the first day of 2019.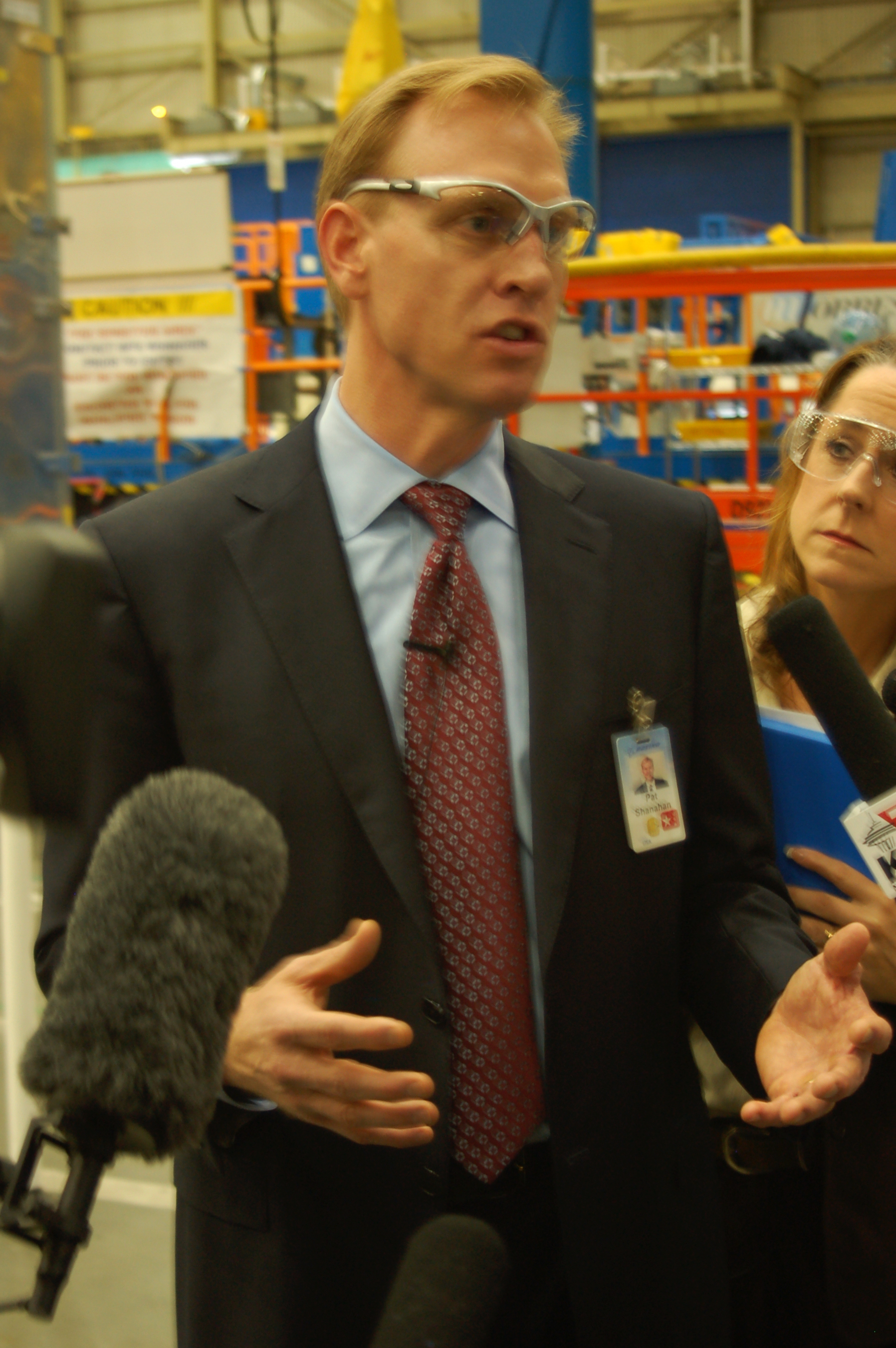 A renowned fix-it guy, Shanahan is a tactical genius as a process engineer. He's got an extremely low tolerance for bulls***, too. During his time on the 787, he was on a world tour of the outsourced global supply chain. After being given a sunny Powerpoint briefing on the status at a supplier, recounted a person familiar with the story, Shanahan walked the line with the company's leadership pointing out along the way how what they had just claimed couldn't stand up to the reality of what he could see with his own two eyes.
Shanahan, along with Dennis Muilenburg, were part of a very small cadre of executives on the fast track as possible CEO candidates, leaders that Boeing's then defense unit chief Jim Albaugh had identified and helped promote up the chain. A phone call from Albaugh to Boeing Commercial Airplanes (BCA) CEO Scott Carson had started the process in the fall of 2007 to move Shanahan back to the commercial side of Boeing to pick up the pieces of the 787 program.
"The day Shanahan came back to BCA, that was the first day on his ascent to CEO," said a company insider in 2011. That ascent only went so far, as former Boeing CEO Jim McNerney named Muilenburg company president in late 2013. The company's public line of succession was clear. Eventually in 2016 the Airplane Programs position was phased out in favor of an enterprise-wide focus for Shanahan.
Going into the job at the Pentagon in 2017, Shanahan and Mattis had agreed on a strategy for divvying the work. "He wanted me to be the down and in person and he's the up and out," Shanahan recounted in February. Mattis would focus outside the building, the strategic deployment of the Department of Defense and its resources. Shanahan would focus inside the building on operational issues. Mattis would figure out where the trains were going and Shanahan would get them there on time.
Shanahan's assignments throughout his career have been inward facing. He's been at or near the top of an institutional pyramid and it's his job to dive down into understanding the step-by-step process, to clear roadblocks and deliver what's been promised. Hammering (sometimes with extreme force) those changes into place is his specialty. The vision however, has belonged to someone else.
His job as acting Secretary of Defense will be radically different. He's not solely keeping the world's largest employer, the U.S. Department of Defense, running, but he'll be balancing the operations of the armed forces with the needs of the Commander-in-Chief, with whom his predecessor clashed so spectacularly.
Related: China and Russia soften on CR929 tech transfer requirement
Shanahan's relationships with his bosses have been exemplary. It's in large part why he succeeded at Boeing. Mr. Fix-it was there to ensure the leadership delivered what it promised. But in micromanaging – his speciality – everything going on underneath him, balancing the relationship above him was never his first priority. While accustomed to the grenades landing in his office tossed from below, his own boss will be the one now throwing them, too.
Shanahan is no ideologue. He has no burning view on Iran, North Korea or any other geopolitical or strategic hot-button. He's an artful technocrat. Nowhere was this more on display than the most visibly contentious moment of his Senate confirmation hearing. Chairman of the Senate Armed Services Committee, the late Arizona Senator John McCain, grilled Shanahan for his written response to a query over his position on arming Ukrainian forces with lethal weaponry. Shanahan wrote that he'd "have to look at the issue," according to McCain. Shanahan amended his statement in the hearing, signaling his support for the issue, but McCain, who had long been Boeing's chief critic on Capitol Hill, threatened to toss his nomination.
Shanahan's attention is quickly going to shift from inside to outside the building. Democratic Congressman Rick Larsen, whose own district covers the Everett plant, home to Shanahan's old Boeing office, in a tweet Sunday pointed to this hole in his resume. Larsen, who sits on the House Armed Services Committee, squeezed in eight questions, wanting to know his view on NATO, the Koreas, ISIS, Afghanistan, Yemen, and Saudi Arabia. And how, and if, he'll say no to the President.
I suspect we'll find out soon enough.
Subscribe to TAC