This post is also available in:

简体中文 (Chinese (Simplified))
Mirabel, Québec — Getting Airbus A350s out the door on time in Toulouse had to happen before A220s could follow a continent away.
Airbus's new head of the A220 program said Monday that after hammering out issues on its new twin-aisle at interior supplier Zodiac, now part of supersupplier Safran, the embedded team quickly shifted focus.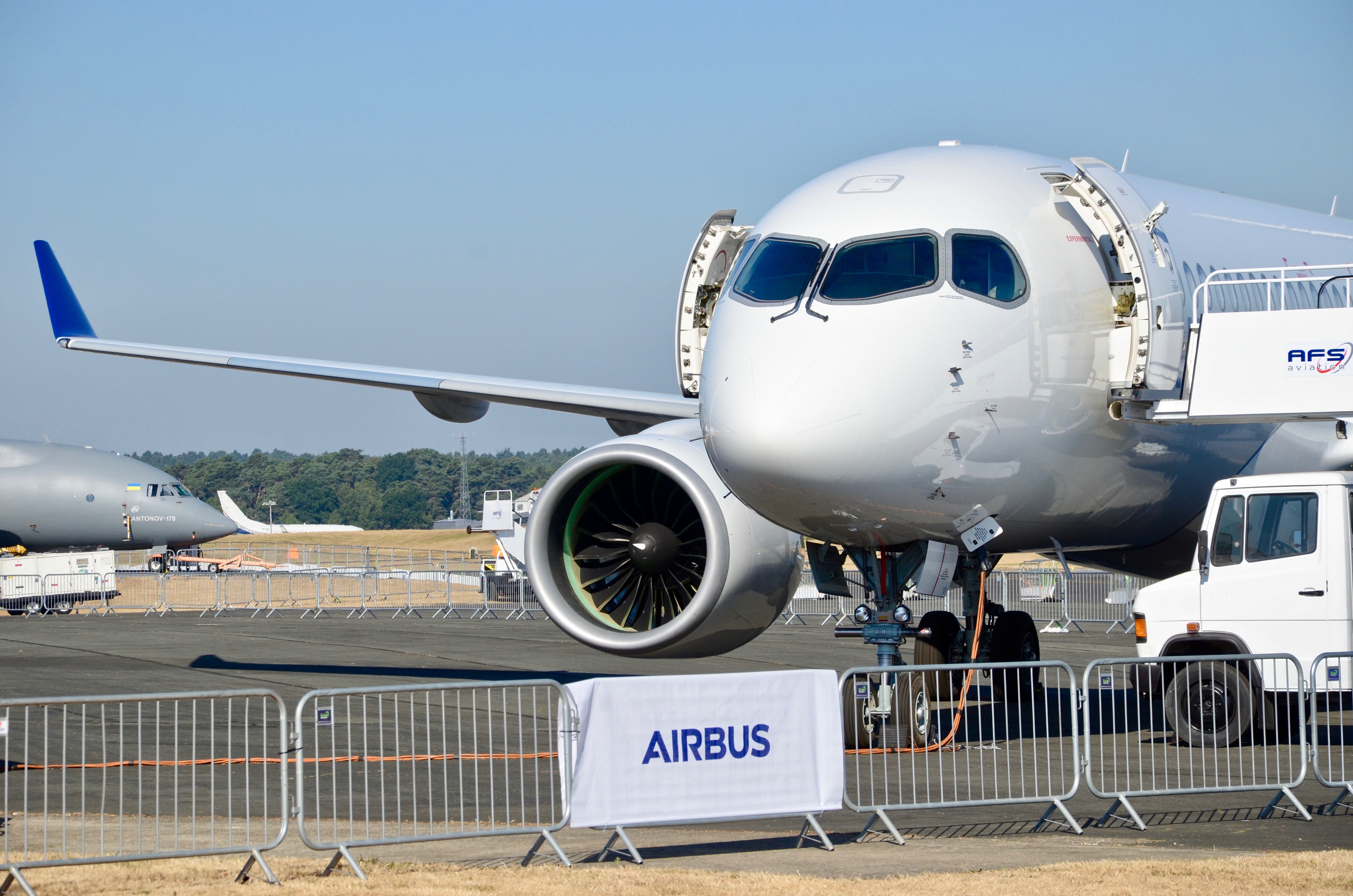 Airbus had a full A350 team at Zodiac, at the same production facilities that fed the A220 project. "Basically coming in we leveraged exactly the same guys over there — we did it for the A350 — they switched to the A220 to ease the ramp up on the A220," said Florent Massou on Monday during the during the company's first open house since Airbus took over 50.01% of the rebranded A220 program on July 1.
Related: Embraer and Bombardier set to navigate redrawn supply lines
Airbus and Bombardier managed 33 A220 deliveries in 2018, below Bombardier's forecast, but marked a sharp increase in the second half (20 aircraft vs. 13), to which Massou attributed to that work with Zodiac. "Otherwise it would've been a much more painful exercise."
It's a prime example, said Airbus's new leadership of the program, of how it is throwing its weight behind its new strategic leverage to industrialize the A220 program. With its takeover, Airbus now manages Bombardier's Mirabel final assembly line and the more than 100 Tier One suppliers that deliver structures, components and systems for each aircraft.
Continue Reading...