This post is also available in:

简体中文 (Chinese (Simplified))
What's inside?
– When is Boeing's Board of Directors expected to vote on granting authority to offer the NMA?
– Will the 797 be more or less-electric than the 787?
– Boeing's own Spruce Goose

The first in a series focusing on Boeing's road to developing its next all-new commercial airplane.
It's hard to miss the large well-lit display case in the lobby of Boeing Commercial Airplanes' suburban Seattle corporate campus. It's where the company shows off its Collier Trophies. The 525-pound bronze trophy is on permanent display in Washington, D.C., but winners get a take home-sized version of their triumph.
The 107-year old trophy is awarded by the National Aeronautic Association to the flying innovation that pushes the frontiers of air and space. The highest honor in U.S. aerospace is an homage to soaring higher, faster and farther. The holy trinity of flying's most romanticized objectives.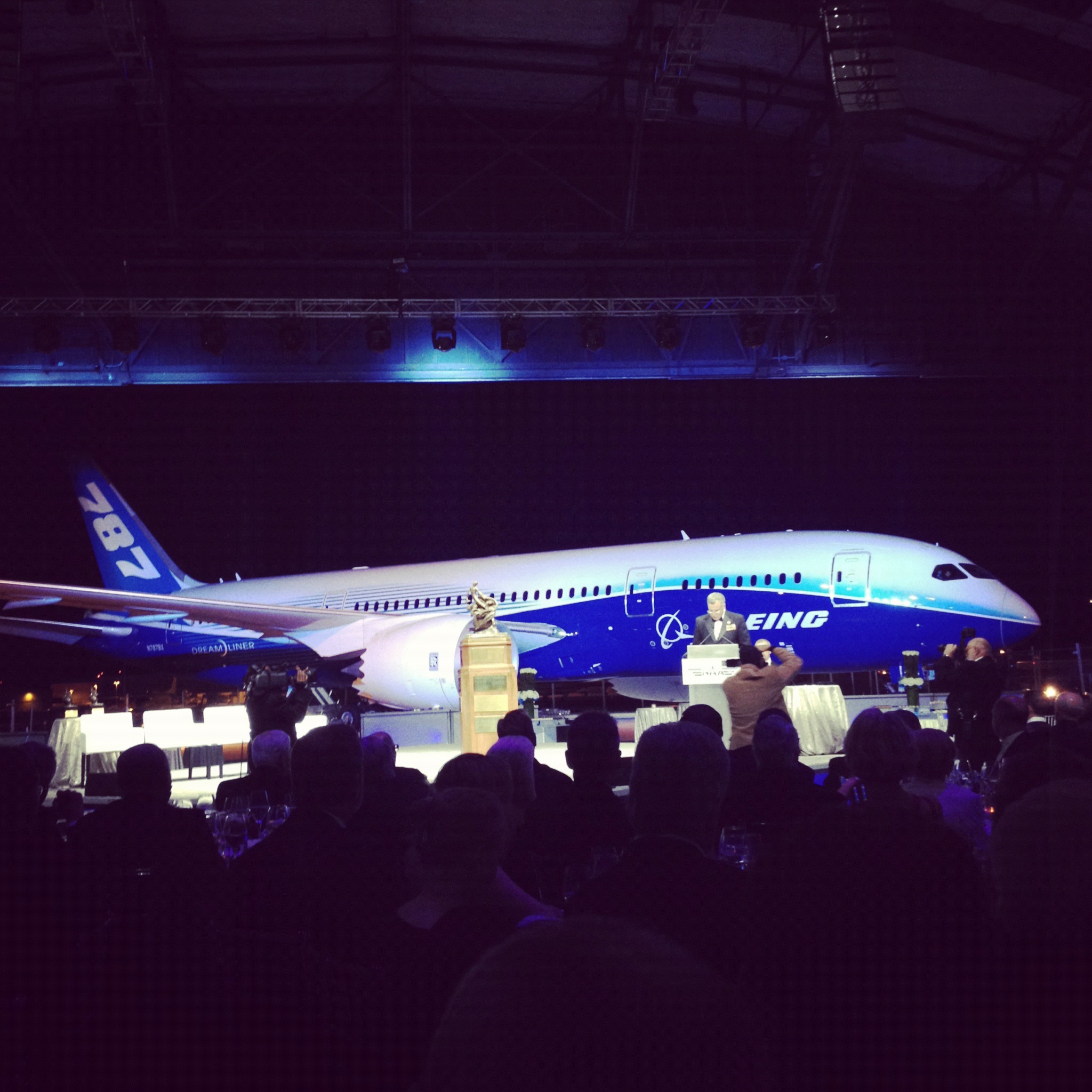 Boeing won the trophy every time it set out to design, build and mass-produce a twin-aisle jetliner. The jumbo 747 won in 1970, the 767 (and 757) in 1982, the 777 again in 1995 and its troubled, but no-less path-breaking 787 Dreamliner won in 2011. Each opened new frontiers of commercial flying technology.
And with each successive airliner came tremendous and growing costs. Every leap in technology and performance more costly than the last.4As part of a study of aircraft emissions, a team at MIT found "aircraft price is inversely proportional to [direct operating cost]. For example, the DC9-30 costs around 5.6 cents/RPK to operate, and its purchase price was around $160,000 per seat. Comparatively, DOC for the B777 is only 1.4 cents/RPK, whereas its purchase price is around $400,000 per seat."
But what if Boeing set out to design an all-new airplane that didn't push the boundaries?
Continue Reading...