As part of our on-going detailed coverage of the invasion of Ukraine by Russia and the resulting impact to global aviation, The Air Current has constructed an interactive data visualization of the fleet of Western-made aircraft flying today inside of Russia.
Organized principally across manufacturers Boeing, Airbus, Embraer, MHI RJ, ATR and De Havilland Canada and their passenger, freighter and VIP aircraft types, the visualization provides a uniquely detailed and interactive exploration of the 793 western airliners inside the heavily-sanctioned country.
Across five levels of specialized data provided by ch-aviation, our custom visualization allows subscribers to see down to the operator and ultimate owner of each aircraft type, predominantly non-Russian lessors facing the biggest crisis in the sector's history.
Recommended reading:
Our bespoke visualization goes beyond the active fleet, and includes western aircraft in storage, maintenance or conversion. The visualization's filter dropdown menu is optimized around lessors and enables a dynamic view of each lessor's exposure within the Russian fleet, as it heads toward nationalization under government order.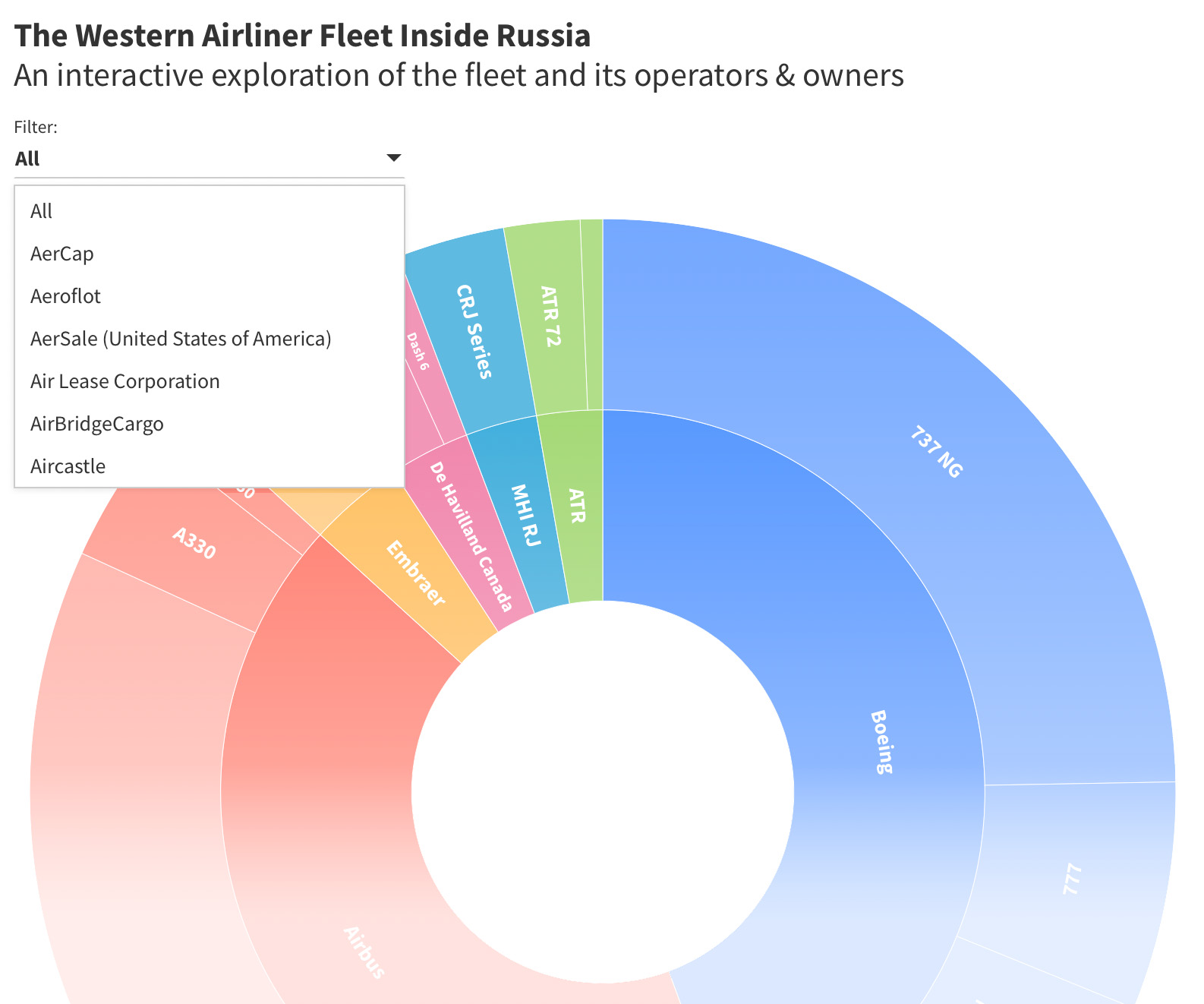 The data on which the visualization relies is accurate to March 15, 2022 and is available to TAC subscribers, along with access to our data-driven reporting and analysis on the business of flying.
Subscribe for access