EVERETT — It was the one-thousand five-hundredth and seventy-fourth — and final — time a 747 left Boeing's Everett, Washington plant. The Air Current was on site for the bittersweet milestone, which occurred at 8:04 pm local time on December 6, 2022.
Subscribe to TAC
The Everett roll-out came 19,791 days after the roll-out of the very first 747-100, RA001, in September 1968. The assembled crowd of Boeing employees, all in reflective neon yellow safety vests, silently watched the yet-to-be painted 747-8 freighter towed from the 40-21 building that has been home to 747 final assembly since 1967 when the factory first opened.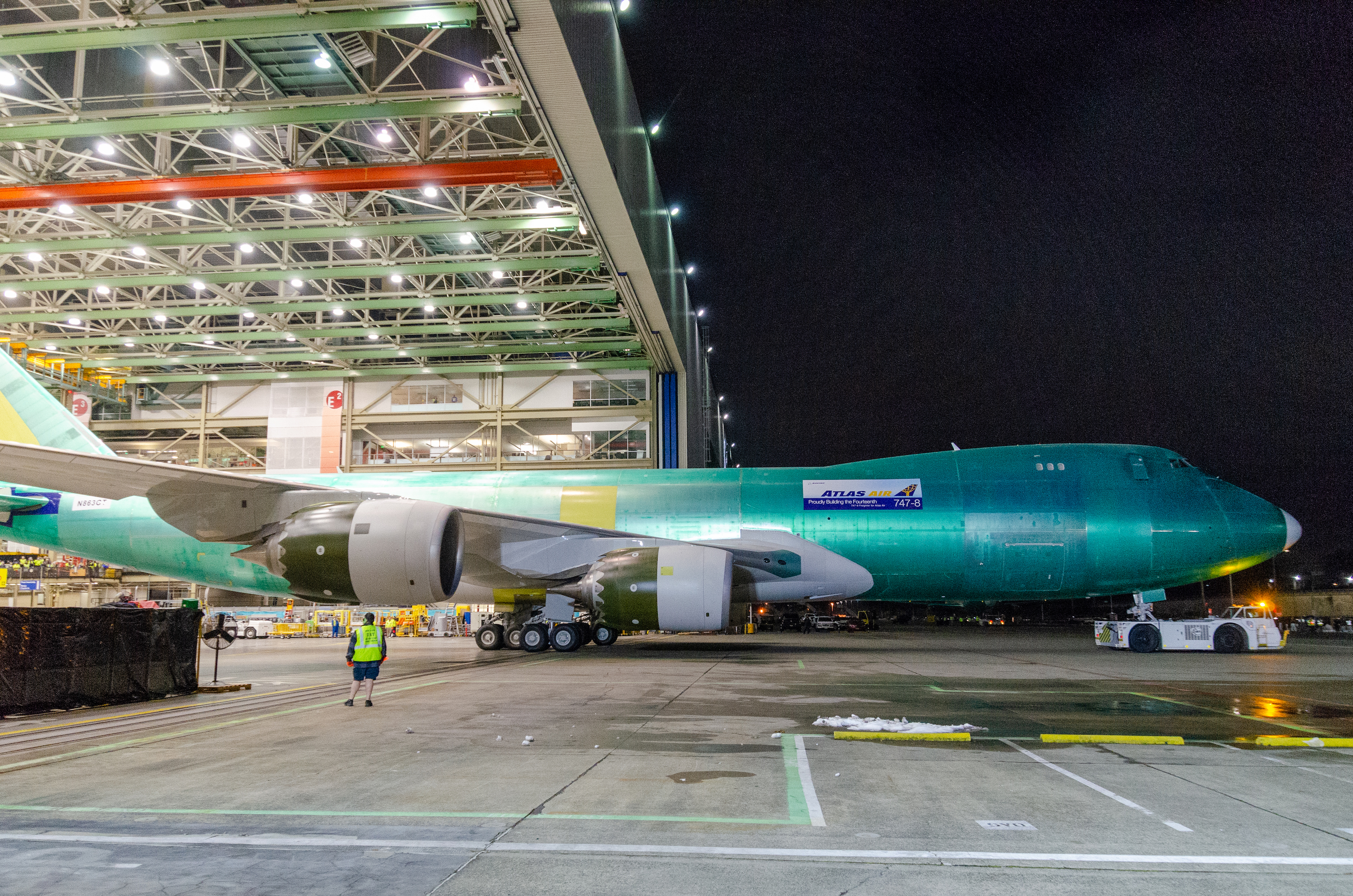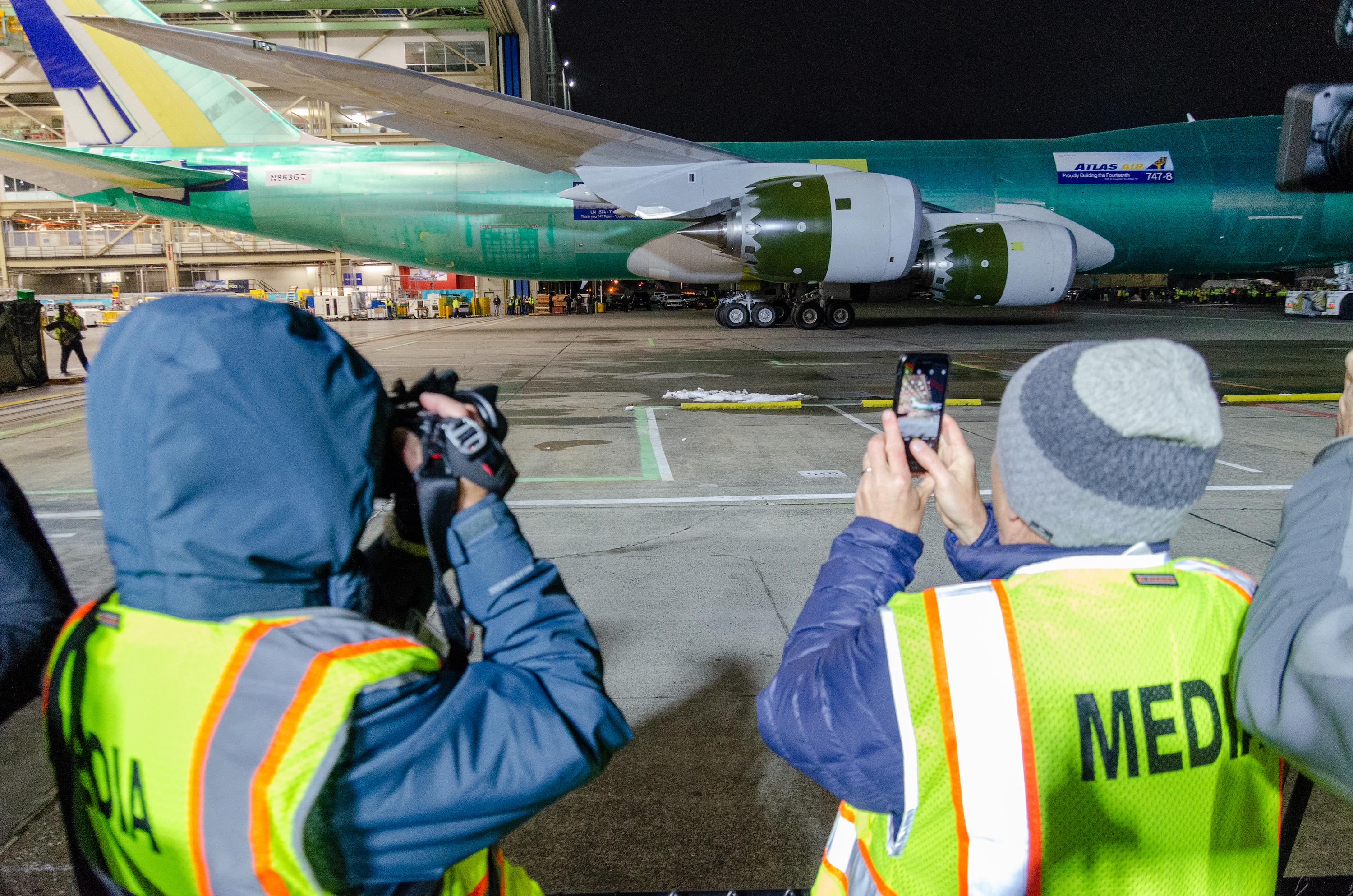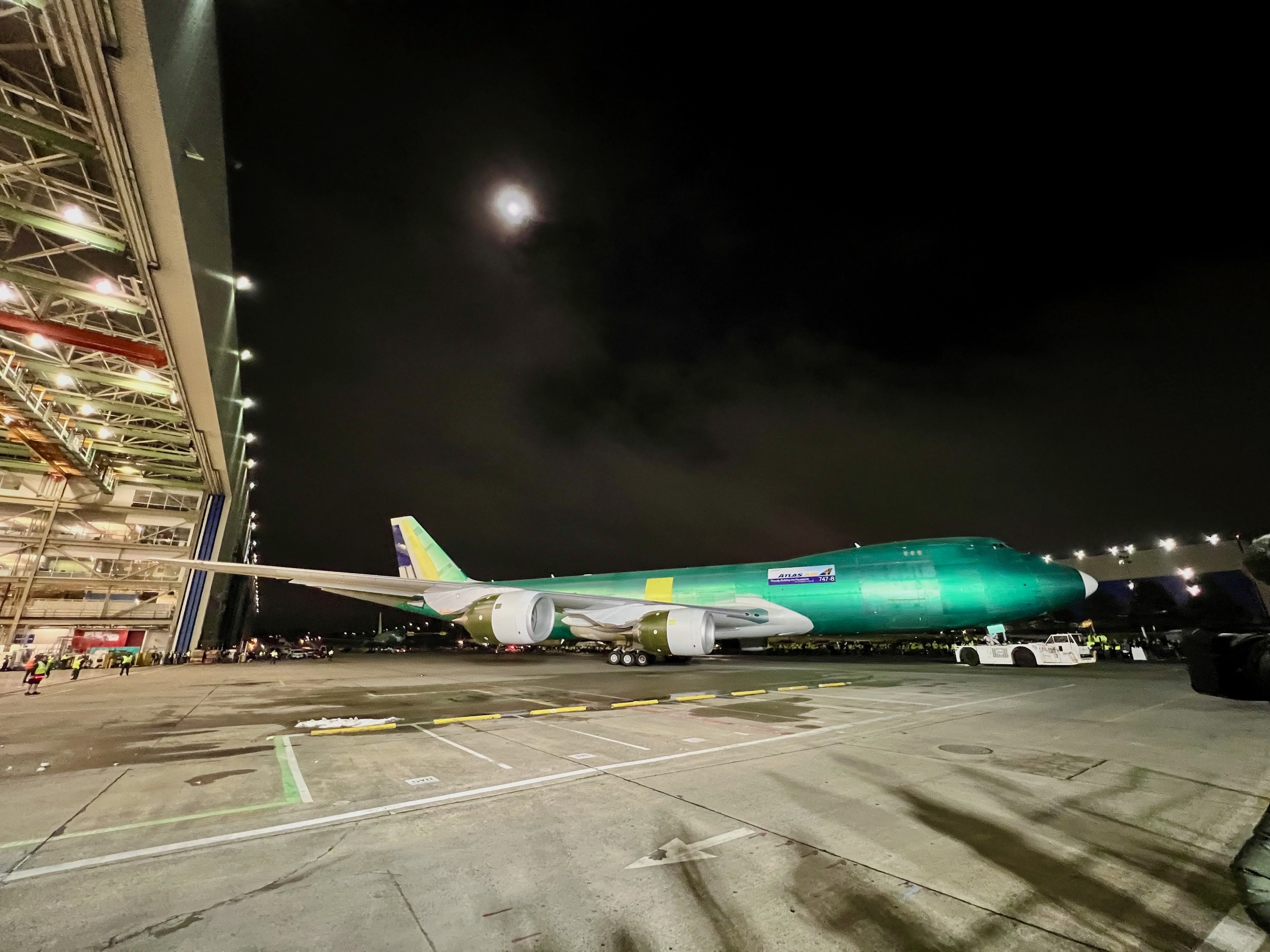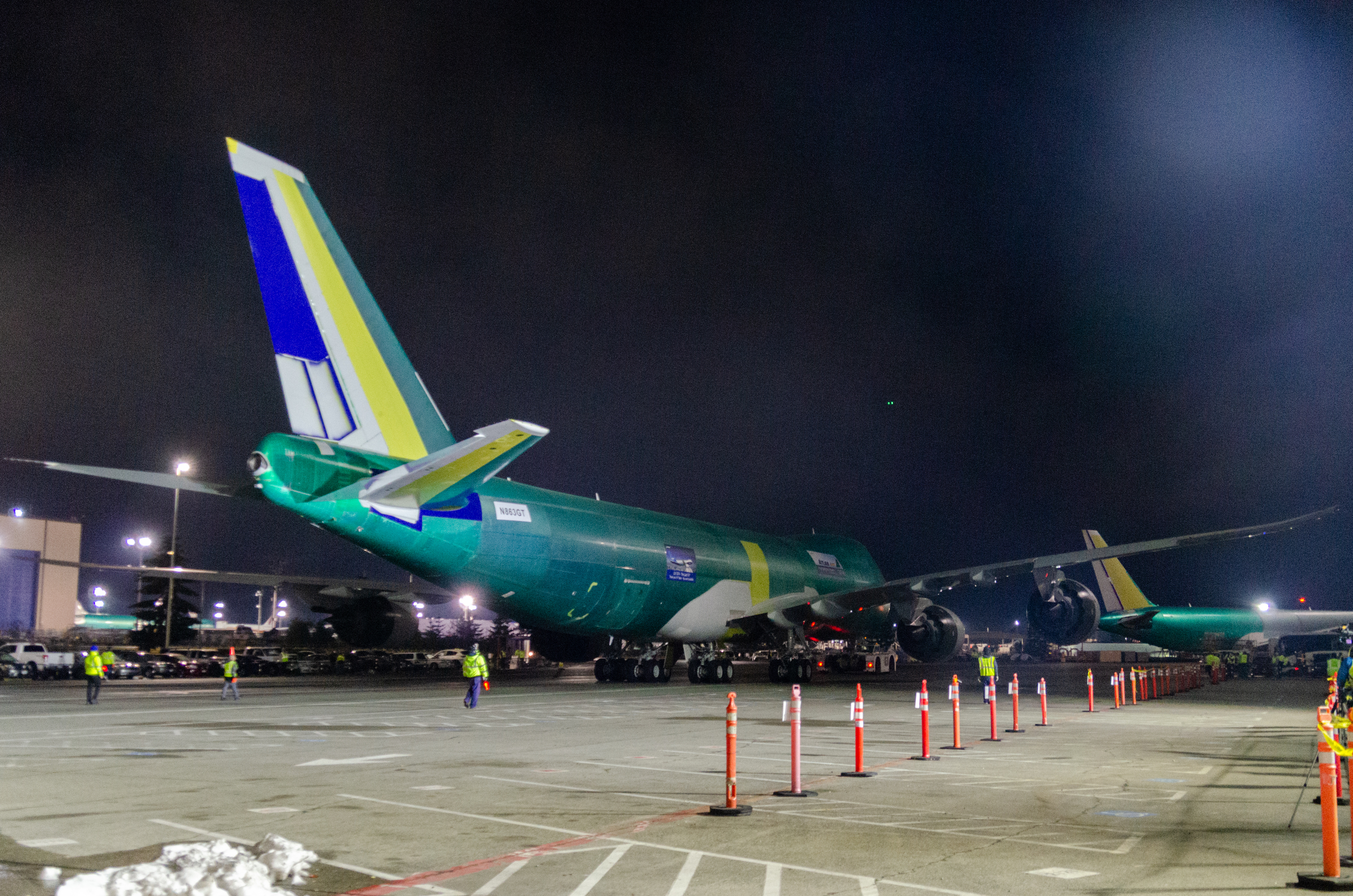 It is a week of both firsts and lasts for commercial aviation. The swan song for this icon of American commercial aviation is coming just days before the first delivery of the Comac C919 to China Eastern Airlines. That milestone is expected at week's end on December 9. The first delivery isn't quite a changing of any guard, yet, but the handover (however ceremonial) of the first large Chinese airliner offers a strange symmetry about where the eyes of future flying are looking.
Related: China subtext heavy as Northrop Grumman lifts veil on B-21
Indeed, the 1,574th 747 is the last to leave the Everett factory, but it won't be Boeing's last to deliver. That honor goes, perhaps fittingly, to a pair of 747-8 Intercontinental passenger aircraft undergoing heavy modification to serve as VC-25Bs for the U.S. Presidential Transport. Their eventual retirement in the role of Air Force One when the President of the United States is aboard, very likely some three and a half decades away, will give the jumbo a nearly century-long service life.
TAC will have considerably more coverage on the end of the 747 program as the aircraft is delivered to Atlas Air in early 2023.
Write to Jon Ostrower at jon@theaircurrent.com