Log-in here if you're already a subscriber
announced a $32 million Series A capital raise, did the company publicly acknowledge that its proprietary electric propulsor is a type of electric ducted fan (EDF).
Now, Whisper Aero is revealing more of the specifics behind its technology and methods through a series of papers at the American Institute of Aeronautics and Astronautics (AIAA) Aviation Forum, happening June 12–16 in San Diego, California. It's also dropping the curtain on the Whisper Jet, a "vision aircraft" that illustrates how its small, quiet ducted fans could enable electric flight at higher speeds and lower costs than some other concepts in development.
Related: Dissecting the economics behind the Whisper Jet
Whisper Aero's co-founders, CEO Mark Moore and Chief Operating Officer Ian Villa, were previously driving forces behind Uber Elevate, the program that launched electric vertical take-off and landing aircraft into the public consciousness. With their coming-out party in San Diego, they aim to begin similarly raising the profile of regional air mobility (RAM), a concept they believe has as much or more potential as urban air mobility, but which has thus far attracted only a fraction of the investment.
The Air Current was at Whisper Aero's headquarters in Crossville, Tennessee last year when the company demonstrated its EDF technology and previewed the Whisper Jet to investors. Here, we explain the technology and unconventional design of the nine-passenger, fixed-wing Whisper Jet, which blends old and new concepts in a strikingly original configuration. In a companion piece, we explore its economic implications for RAM, and whether Whisper Aero's technology is sufficiently transformative to unlock this challenging market.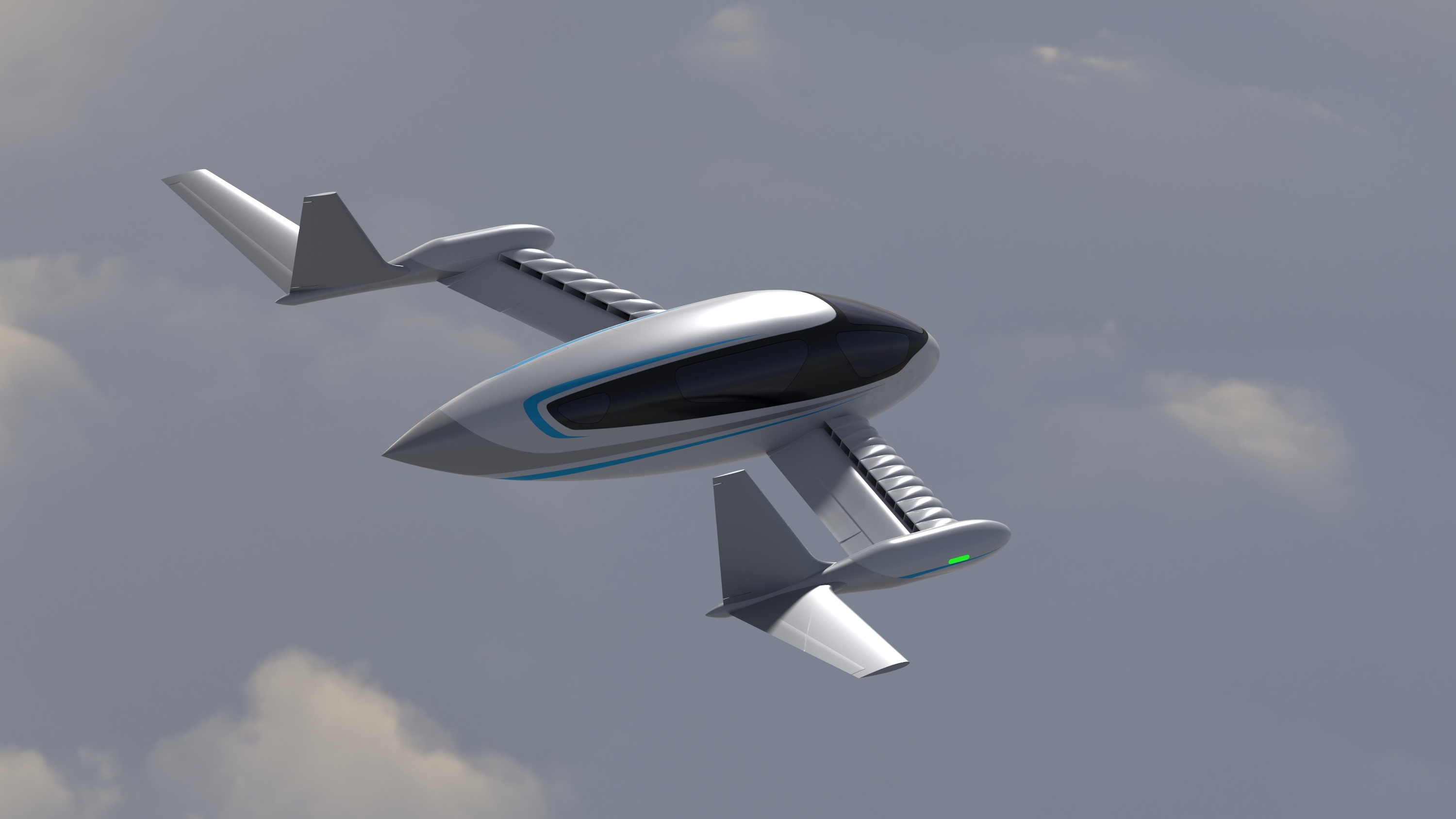 Enabling the electric jet age
Moore spent the first three decades of his career at NASA, and he conceived the core innovations for an ultra-quiet EDF before joining Uber in 2017. His four years with Uber Elevate only reinforced his conviction that low noise will be critical to community acceptance of advanced air mobility in all its forms: from the smallest delivery drones to eVTOL air taxis and electric commuter planes that fly from regional airports. When Joby Aviation acquired Uber Elevate at the end of 2020, Moore and Villa decided the time was right to focus on developing Moore's tech.
Whisper Aero's challenge was to combine low noise with high propulsive efficiency, which it achieved through the use of a very high blade count. Tonal noise — which is made up of pure tones, or waveforms that occur at a single frequency — is typically the strongest noise source for ducted fans, and is a function of blade passage frequency. Increasing the number of blades relative to a conventional ducted fan and spinning them at a sufficiently high RPM allowed the company to push the blade passage frequency into the ultrasonic range, where the resulting noise is inaudible to humans and attenuates quickly in the atmosphere.
The high RPM also maximizes efficiency, since that is where electric motors achieve their best performance. Typically, high RPM is associated with high blade tip speeds that generate broadband noise, or noise that is distributed over a wide range of frequencies. If the diameter of a fan is small enough, however, it can have low tip speeds even at high RPM.
Related: Whisper Drone charts a course for high-speed electric flight
This is where electric propulsion becomes a key enabler, because electric motor weight scales inversely with the number of motors. For a weight-constrained aircraft, that means it's preferable to distribute power across multiple smaller electric motors, which is not the case for conventional piston and turbine engines. Using multiple smaller electric motors also makes it easier to shed excess heat through the air, avoiding the need for heavy and draggy liquid cooling systems at smaller aircraft sizes.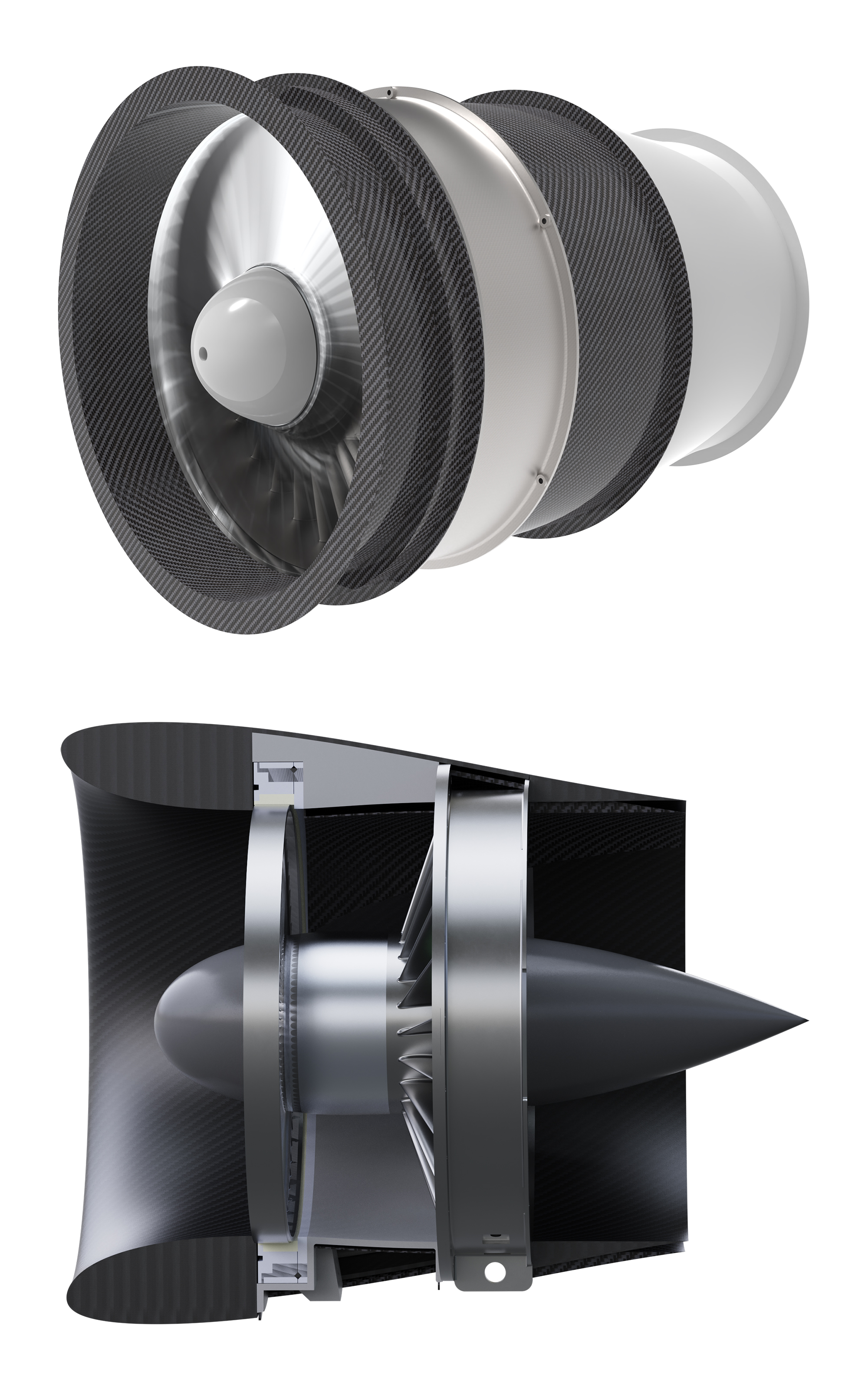 There's just one problem: increasing the count and decreasing the thickness of the cantilevered blades on a conventional ducted fan design would lead to them flapping and deforming under load. To solve this problem, Whisper Aero's propulsor includes a shroud connecting the blade tips, which allows the blades to be tensioned like spokes on a bicycle wheel. The shroud also eliminates the gap between blade tip and duct in conventional ducted fans, which is a source of noise and efficiency losses. While high centrifugal loads make shrouds infeasible on fans with high tip speeds, that's not an issue for Whisper's smaller propulsors, which range in diameter from just four to 24 inches and thus have low tip speeds.
The company isn't revealing all of its tricks just yet, but has shared with investors additional features that will improve the reliability and maintainability of its propulsors. The company also believes that its small, lightly loaded blade "blisks" (bladed disks) align well with pressure injection molding processes that leverage thermoplastic composite materials for high volume manufacturing. That should make Whisper Aero's propulsors especially economical to produce when combined with high volume electric motor manufacturing.

The Whisper Jet
Whisper Aero does not intend to become an aircraft manufacturer. Instead, like other engine makers, it wants to act as a supplier for a wide variety of platforms (in addition to enabling some other applications, like ultra-quiet leaf blowers, that are outside the realm of aerospace). Nevertheless, the company has designed the Whisper Jet to showcase an integration approach that makes optimal use of its EDFs, and is looking to work with an established aircraft developer to transform the concept into reality.
The concept starts with the "jetfoil", which Whisper defines as an array of ducted fans merged into a wing's leading edge such that the exhaust is expelled over the aft upper surface. The jetfoil is close in appearance to the ducted fan array on the eVTOL Lilium Jet, except that Lilium integrates its ducts on the thin trailing edge of its wings, which according to Whisper Aero creates some aerodynamic and noise challenges compared to a leading edge integration.
Related: Lilium's implausible battery requirements get a second look
Similarly distributed arrays of open propellers, such as the ones that featured on NASA's LEAPTech concept, suffer from high induced drag — drag resulting from lift — due to propeller swirl effects. NASA's X-57 Maxwell demonstrator overcomes this by using separate low-speed lift augmentation and cruise propulsion systems, but at the cost of increased weight. (Moore served as the principal investigator for both projects during his time at the agency.)
Whisper Aero said its jetfoils avoid induced drag related to swirl effects because the exhausts from the ducted fans are de-swirled with a stator and merged into one continuous jet sheet. Meanwhile, parasite drag — drag resulting from the aircraft moving through the air — is minimized by the jetfoil's compact form. That reduces the total area exposed to the air compared to having either an unpowered wing or separated ducts and wing.
The jetfoil is also designed to minimize noise. Ingestion of turbulence into the fans, which is one source of noise, is reduced by integrating the EDFs into the leading edge of the wing, before the boundary layer has time to thicken. Jet mixing noise, which is created by turbulence from a high-velocity slipstream mixing with slower moving ambient air, is improved by the jetfoil's highly distributed configuration and simple, 2D variable area exhaust. Exhausting over the upper wing surface also helps to shield ground observers from jet mixing noise.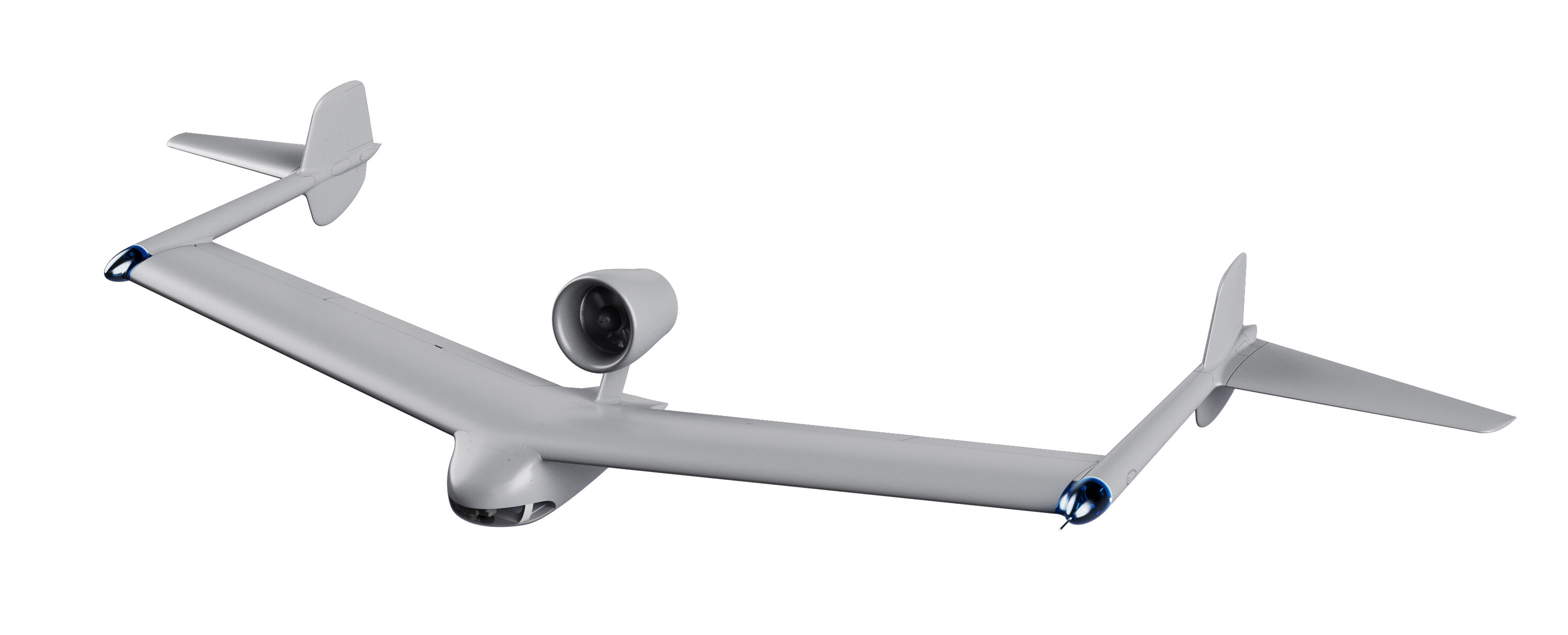 The jetfoil does present some challenges to aircraft integration, though, starting with the strong downwash field that is generated due to jet sheet deflected thrust during takeoff and landing low-speed flight. This strong downwash would result in a conventional horizontal tail experiencing large negative angles of attack. To overcome this problem for the Whisper Jet, its designers selected an established but lesser known configuration: the outboard horizontal tail (OHT) developed during the Second World War by the German aircraft manufacturer Blohm & Voss.
More recently leveraged for Scaled Composite's SpaceShipOne, the OHT is a kind of flying wing in which the tips of the wing are translated aft via booms for greater pitch control and damping. That moves the tail surfaces out of the wing downwash flow field and into the wingtip vortex upwash flow fields, where they provide forward thrust and lift. Although the tails put larger torsional, or twisting, loads on the wingtips, the higher thickness-to-chord ratio created by the jetfoil integration enhances wing torsional stiffness. Allocating some of the battery mass of an electric aircraft into the wingtip booms should help prevent wing-tail flutter issues.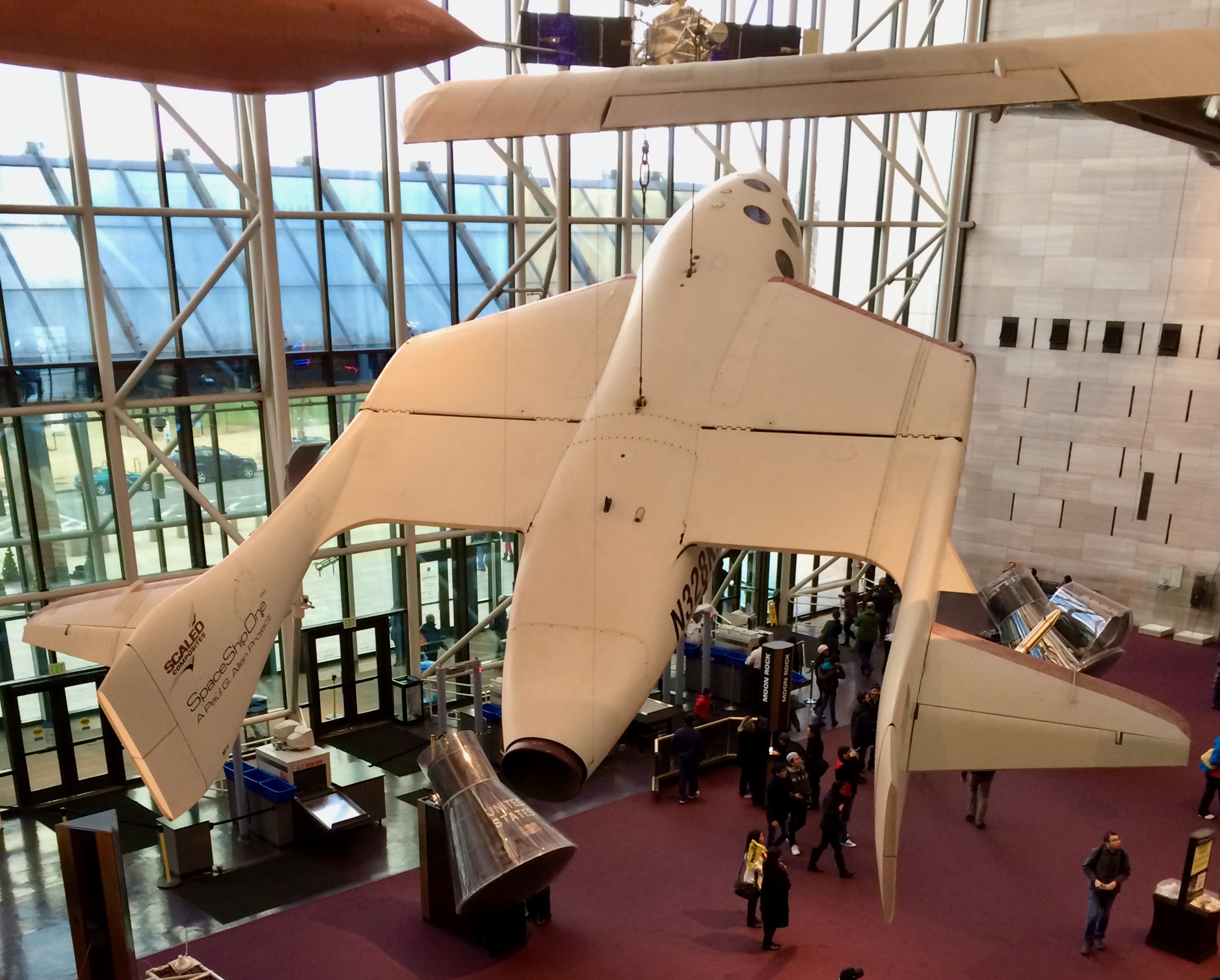 According to Whisper Aero, SpaceShipOne demonstrated that a fly-by-wire control system is not required for the OHT configuration, although the control system linkage for the tails is more complex than it is for a conventional tail design. Neither do Whisper Aero's distributed propulsors require a fly-by-wire system in the Whisper Jet integration, since a single throttle control input is sent to all of them. That will allow the aircraft to use a simplified dual full authority digital engine control (FADEC) system, which should greatly reduce development time and cost compared to fly-by-wire aircraft such as the Eviation Alice and the many electric vertical take-off and landing aircraft now in development.
Related: Regional air mobility revives the pursuit of thin-haul profits
Whisper Aero has conceived the Whisper Jet as a nine-passenger, hybrid-electric aircraft in which the hybrid range extender is primarily used to satisfy reserve requirements under instrument flight rules. The maximum take-off weight for the Part 23 airplane is intentionally set at 12,500 pounds, the maximum allowable for single-pilot operations. Using the specifications for Cuberg's recently announced lithium-metal battery packs, which promise a pack-level specific energy of 280 Watt-hours per kilogram, Whisper Aero projects the Whisper Jet will be able to fly between 161 and 193 miles on batteries alone with a payload of 2,400 pounds. Tapping the turbo-generator, which is based on a proprietary direct-drive hybrid system currently in development, would extend the range to 432 to 464 miles.
And it will cover that distance quickly. Whisper Aero's EDFs have high propulsive efficiencies at speeds of 200 to 400 knots, which allows the Whisper Jet to target a maximum cruise speed of 250 knots while maintaining a stall speed of just 61 knots. High speeds at unpressurized cruise altitudes of around 10,000 feet are central to Whisper Aero's business case for the Whisper Jet (see companion piece).
Whisper Aero reasons that it is generally unnecessary to fly at higher altitudes for the regional air mobility mission, and eliminating pressurization reduces the acquisition price of the Whisper Jet by around 10%. But higher speeds and altitudes are technically feasible and will make more sense as battery technology improves. In that sense, Whisper Aero sees RAM as a near-term incubator for high-speed electric aviation and the precursor to the subsequent development of larger Part 25 aircraft from the mid-2030s.
"This is not just about small aircraft," Mark Moore told TAC. "This is about over the next 20-year period proving out this tech, and this ending up in every single commercial transport."
Write to Elan Head at elan@theaircurrent.com