Boeing and Embraer are at the finish line on a commercial aerospace tie up that will reshape the global industrial landscape and firmly establish a new superduopoly to challenge its newly-united European and Canadian rivals, according to two people familiar with both company's plans.
The joint venture, whose announcement is expected as early as Thursday or early next week, would establish its plans for moving forward with a strategic alliance, according to the people.
Subscribe Now
While the final shape of the deal, however, is not known to The Air Current, Embraer's business jet unit will not be included along with its commercial regional and small single-aisle jets, according to one of the people.
The agreement was to be announced as early as last week, according to two people, but has been mired in stop-and-go negotiations on various points as stakeholders in the U.S. and Brazil weigh in on the shape of the future venture.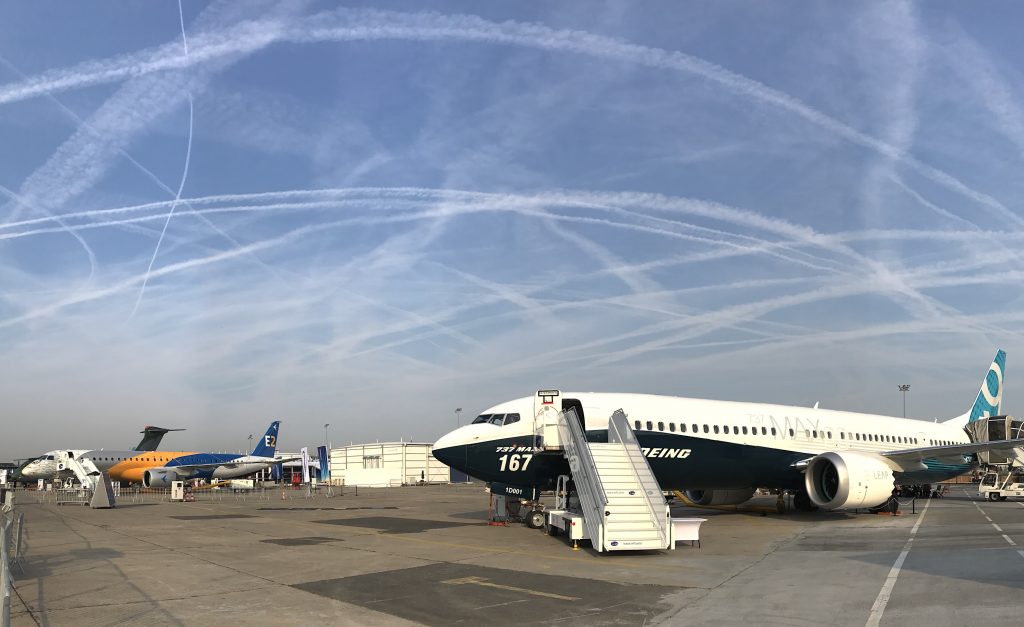 Brazilian President Michael Temer was set meet late Tuesday with defense and security chiefs to review the deal, according to a Tuesday report from Bloomberg News. And Brazilian military officials testified to lawmakers in Brasilia its concerns over the deal had been allayed.
Additionally, newspaper Valor Economico reported late on Wednesday that Embraer Chief Executive Paulo Souza e Silva said the negotiations were in their final stages.
A spokesman for Boeing declined comment. A spokesman for Embraer did not immediately respond to a request for comment.
An agreement would be a culmination of years of courtship between Embraer and Boeing. The relationship dates back to the 1990s when Embraer was a supplier on the McDonnell Douglas MD-11 program and has progressed through years of growing closeness on commercial technology testing and joint marketing of military hardware.
You're enjoying a free preview of The Air Current. Subscribe now ahead of our summer kickoff and get full access to exclusive scoops, in-depth reporting and analysis on the business of flying. Ready to fly? Sign up for limited-time launch pricing of $179 for your first year or  $17.99 for monthly access.**
Announcement of the pair's definitive intent to integrate would offer a significant strategic counterweight to the newly finalized the C Series Aircraft Limited Partnership – the union between Airbus and Bombardier's new single-aisle jet. That agreement was struck in October and closed on July 1. News of merger talks between Boeing and Embraer were first reported in December.
In the immediate term, such an announcement from Embraer and Boeing would be weighty counter-programming to its united rivals. Airbus plans to unveil a full rebranding of the Canadian 110 to 160-seat jets on July 10 in Toulouse, ahead of the Farnborough International Air Show outside of London.
Over the coming years, a tie up between the U.S. – the world's largest economy, and Brazil – expected to be the fifth largest in the world by 2050 – establishes a new industrial beachhead to defend its market position as China rapidly rises in its global aerospace ambitions.
**Annual memberships renew one year from the date of subscription at $199. Your monthly subscription gets you full access and will be automatically renewed each month unless you opt out. Once TAC is launched, you will receive more information on how to gain full access to the site.