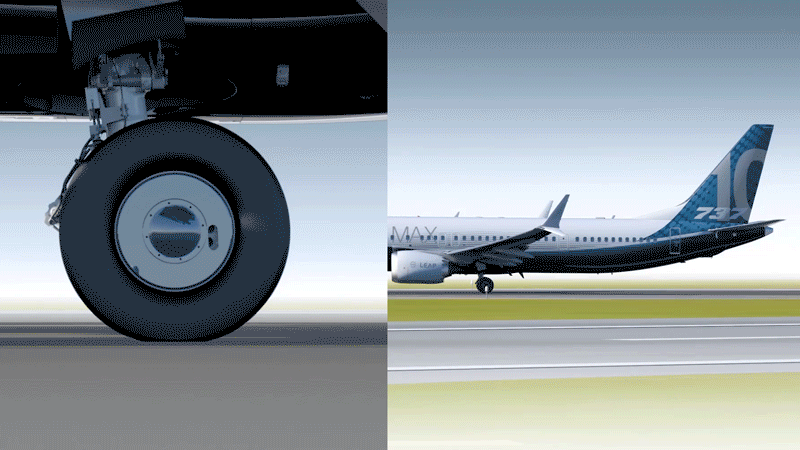 In an incremental age, the landing gear designer gets top billing: Boeing formally unveiled the modified landing on its forthcoming 737 Max 10. If you're looking for the right industrial corollary, this is really the mobile phone's screen notch for the airplane world.
Very little else is changing on the 66-inch longer fuselage for more seating, but the landing gear has added 9.5 inches and is redesigned to retract at the same length as the family's smaller siblings to fit in the snug wheel well. (Update: One of the rejected Boeing designs for the creative landing gear (shown below) went public in late-July.) Aviation Week's Guy Norris has a deeper dive on the new design. Airbus, too, is evaluating a revival of an older Indian Airlines-inspired double-bogey design for the heavier A321XLR to preserve its takeoff performance with taller gear, absent a bump in engine thrust.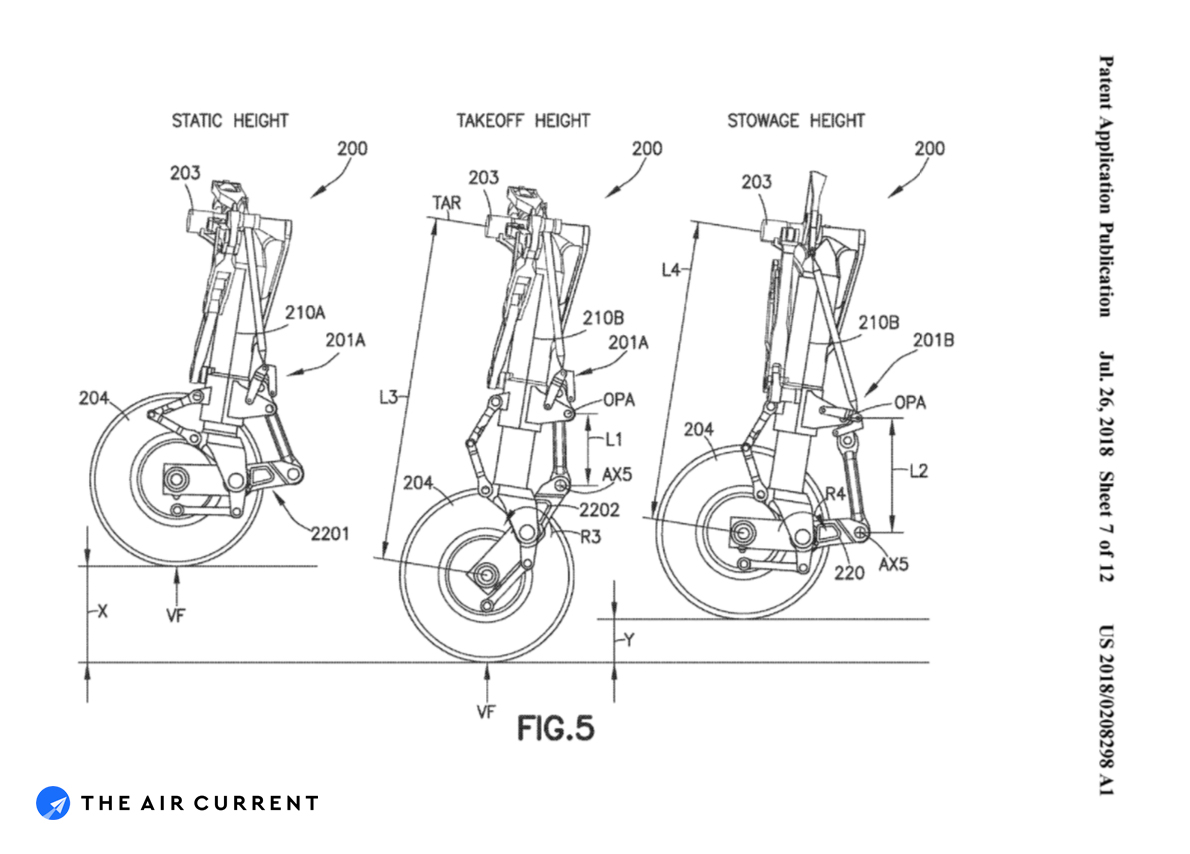 Aircraft have to inexpensively evolve without cascading changes across the entire design. Adding capability without robbing takeoff performance means modifying landing gear to adapt to higher weights, longer fuselages, larger engines and even new wings. For example, Embraer had to get similarly creative on the E2. Adding bigger engines would require taller main gear with higher doors. Further, it also moved the E2's new wings forward and the longer aft fuselage enables a smaller vertical stabilizer. However, it also means not enough weight on the nose gear to steer. So Embraer moved the rotation point aft with a trailing link on the main gear without significantly lengthening the landing gear. The doors only went up by 9 inches and there's now enough weight on the nose to steer while improving takeoff. -J.O.