Log-in here if you're already a subscriber
The Air Current. 
Eviation's progress as the first all-new passenger commercial airplane exclusively powered by batteries is being closely watched as a technical, economic and regulatory pathfinder for the wider adoption of electric flight.
Eviation has set a 2024 or 2025 goal to earn Federal Aviation Administration certification, but Bar-Yohay asks if the U.S. aviation regulator has the bandwidth to give its blessing.
Read: Electric is the future of regional aviation, just not yet
"The aviation industry is the safest thing mankind ever made," Bar-Yohay said. "That's important, and the way to get there is to have really fearless regulation and to have the right resources for that regulator. So if you ask me today, what do I need from the FAA? I need the FAA to get enough resources to support me. I don't need them to stand back and to let me do my thing. No, I need them to be able to run as fast as I can run."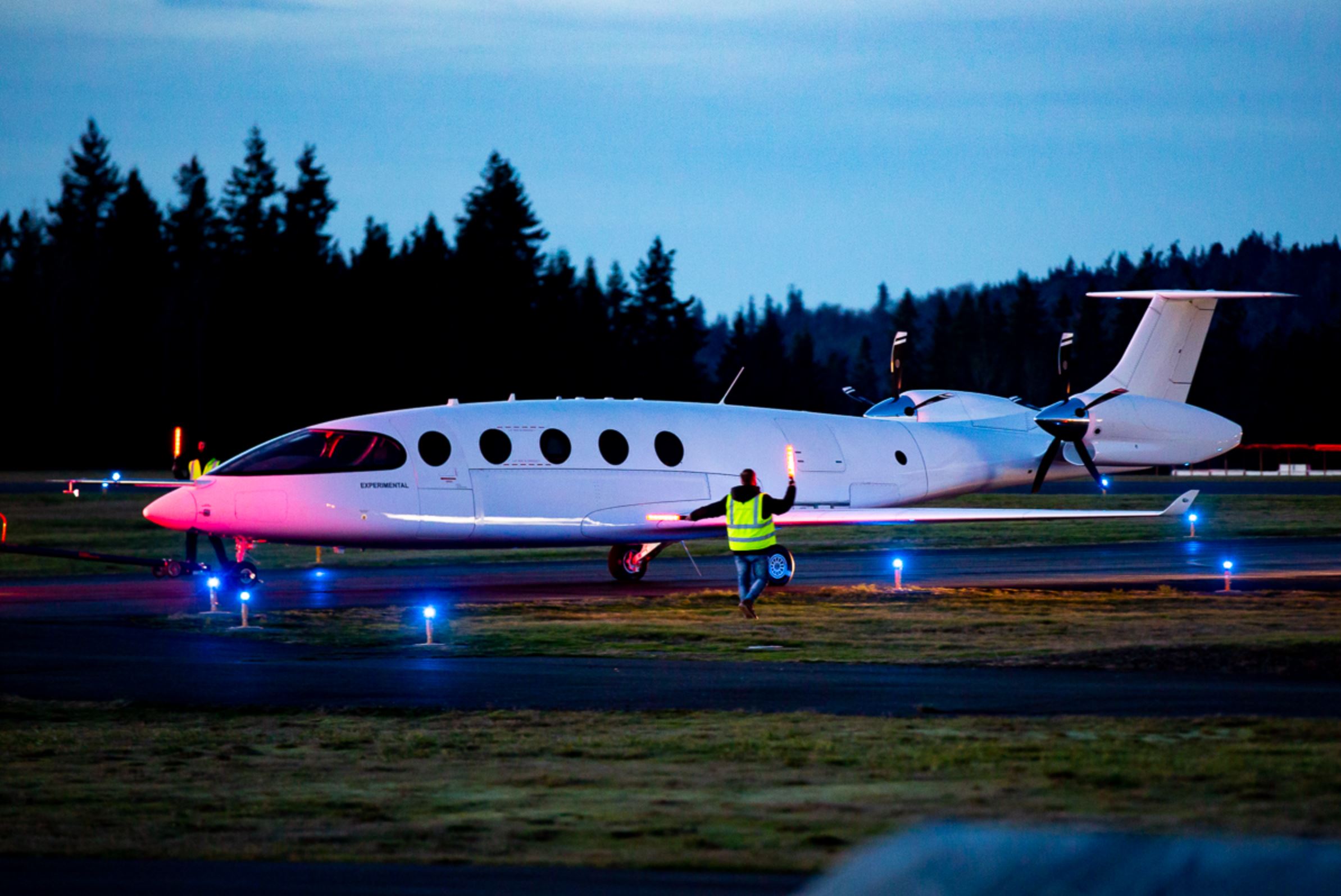 Since its first taxi tests in December at its Arlington, Wash. base, Alice has reached 50 knots on the runway and expects an 80 knot test as early as January 21. "We're doing [taxi and ground testing] almost every day when it's not raining too hard, which is to say that we're doing this twice a week at best."
Bar-Yohay says not to fixate on any specific date for flying. "We're in the process that will get us there within a few days of testing, which is probably a few weeks of calendar days." Eviation doesn't plan to go much faster than 80 knots before flying: "Literally go a little faster than that, then pull on the stick."
Continue Reading...